There's a palpable excitement surrounding the Kansas City Chiefs' wide receiver corps heading into the 2018 season, and for good reason.
From the speedy Tyreek Hill to offseason-signee Sammy Watkins, the Chiefs have multiple game-breakers on the roster that possess the ability to create havoc for the opposing defense.
Though as great an impact as both Hill and Watkins will likely have throughout the upcoming campaign, the Chiefs' depth at the position doesn't end with those two.
It continues with the return of Chris Conley, who is working his way back from a ruptured Achilles tendon suffered last season, and when looking at the roster, this collection of receivers may be the deepest group of pass-catchers that Head Coach Andy Reid has had to work with since arriving in Kansas City in 2013. That makes for some interesting storylines to follow during camp.
That includes veteran wide out De'Anthony Thomas, who is making his way back to the field after suffering a broken leg last season, along with Demarcus Robinson, Jehu Chesson and Marcus Kemp among players to make an appearance in at least one game last year.
Robinson is entering his third season in Kansas City after hauling in 21 catches for 212 yards in 2017. It will be interesting to see what kind of connection he can form with second-year quarterback Patrick Mahomes throughout camp, as the duo seemed to develop somewhat of a rapport on the field in their limited time together last season. After all, Robinson caught the first game-action pass of Mahomes' professional career - a 41-yard strike during the preseason – and was targeted 10 times in Mahomes' Week 17 start against Denver.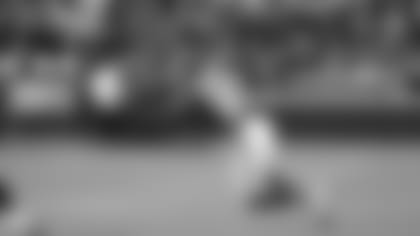 Chesson contributed largely on special teams last season after joining the Chiefs as a fourth-round pick in the 2017 Draft, while Kemp saw action in one game last year.
And though he didn't make it into a game, University of Alabama product Gehrig Dieter is entering his second year with Kansas City after spending last season on the Chiefs' practice squad. His development will be something to watch throughout camp.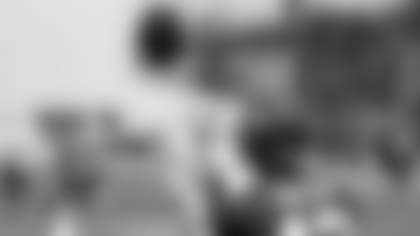 Joining the guys coming back will be rookies Josh Crockett, Elijah Marks, Byron Pringle and Jordan Smallwood, plus second-year receiver Daniel Braverman, who all signed with Kansas City this offseason.
The Chiefs' abundance of weapons is exciting when thinking of what the offense – led by Mahomes – could achieve this season.
"It hurts defenses because then they can't focus on one spot on the field. We can attack everywhere on the field with different guys," said Mahomes last month during Minicamp. "We have guys everywhere that can hurt defenses in every aspect of the game."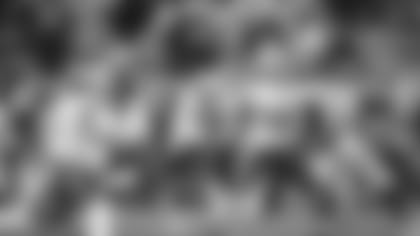 Three Storylines to Follow for the Wide Receivers at Camp:
Can Robinson take the next step as a player? Robinson has displayed flashes of potential throughout his brief career, such as his five-catch, 69-yard effort in Week 7 of last season against Oakland. It will be interesting to see what strides he can make during camp as he heads into his third season as a professional.
What kind of progress can Chesson make as a receiver? Used almost exclusively as a special teams player as a rookie, Chesson's progress as a receiver will be something to watch during camp. For what it's worth, he played every single offensive snap for Kansas City in last season's Week 17 win over Denver – the only skill-position player to do so.
Which of the young players will step up? Though the Chiefs didn't select a receiver in the draft, they still have an impressive rookie class of pass-catchers to work with heading into camp. Pringle, for example, led the nation by averaging 25.2 yards per reception (28 receptions, 705 yards, 6 touchdowns) at nearby Kansas State last year.
Marks, to name another, was named a second-team AP All-American and an All-Big Sky first-team player last year at Northern Arizona, finishing with 71 receptions for 1,170 yards with six touchdowns. He had three games with more than 170 yards receiving and had a stretch of five-straight games with a touchdown.
With so many talented receivers headed to St. Joseph this summer, it should make for an exciting camp as the regular season inches closer by the day.