The Kansas City Chiefs announced on Wednesday that quarterback Alex Smith was named the winner of the club's Derrick Thomas Award and running back Kareem Hunt earned the team's Mack Lee Hill Award for the 2017 season. This marks Smith's second Derrick Thomas Award. He earned the team's MVP honors alongside S Eric Berry following the 2015 season. Both honors were voted on by all Chiefs players and will officially be presented at the 48th annual 101 Awards on Saturday, February 24th. The Derrick Thomas Award serves as the team's vote for most valuable player and the Mack Lee Hill Award is given to the club's top rookie performer.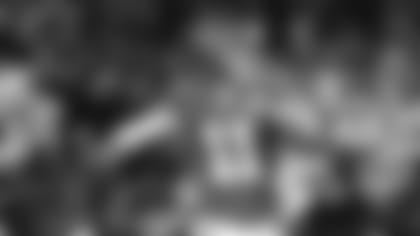 Smith (6-4, 217)appeared in 15 games (15 starts) in 2017. He finished with career highs in passing yards (4,042), touchdowns (26) and passer rating (104.7) with just five interceptions. Smith led the league in passer rating and was tied for second in the league with 13 touchdowns of 20 yards or more. He earned AFC Offensive Player of the Week after his Week 1 performance against the Patriots, where he threw for 368 yards and four touchdowns. This season, he was selected as a Pro Bowl alternate and has been selected to two other Pro Bowls in 2013 and 2016.
The 13-year veteran is from La Mesa, California, and was drafted first overall out of Utah in the 2005 NFL Draft by the San Francisco 49ers. Smith has compiled 31,888 passing yards, 183 touchdowns and 96 interceptions in his NFL career and has won 50 games as the Chiefs starting quarterback (2013-17).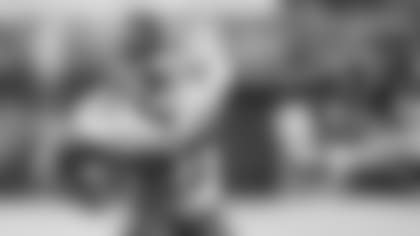 Hunt (5-11, 216)was Kansas City's third-round pick (86th overall) in the 2017 NFL draft. In his first professional season, the rookie led the league in rushing yards (1,327), becoming only the sixth rookie to lead the NFL in rushing. Hunt surpassed former Chiefs running back Joe Delaney (1981) for most rushing yards by a rookie running back in Chiefs history and is only the third Chiefs player to lead the league in rushing (Priest Holmes, 2001 and Christian Okoye, 1989). Hunt became the first player in NFL history to record seven consecutive games with 100 or more scrimmage yards to start their rookie campaign and ended with 10 games with 100 yards from scrimmage. He earned AFC Offensive Rookie of the Month honors for September and December and was named to his first Pro Bowl following the 2017 season. The rookie running back from Willoughby, Ohio, played collegiately at Toledo before being drafted by the Chiefs. Hunt started every game of the 2017 season and finished with 1,327 rushing yards, 455 receiving yards, eight rushing touchdowns and three receiving touchdowns.