It didn't take long for the newest Kansas City Chief to acclimate himself back the routine he's known for most of his professional career.
Veteran safety Ron Parker, who had spent the past five years roaming the Chiefs' defensive backfield, was re-signed this week after being recently released by the Atlanta Falcons, where he had spent this past offseason and preseason after being released by the Chiefs last Spring.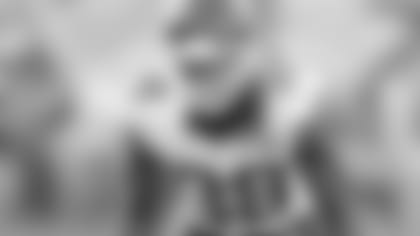 Upon his return to the organization which first gave him a chance to really show what he could do at this level—initially coming over to the Chiefs as a waiver-wire pickup from the Seattle Seahawks before the start of the 2013 season, it didn't take long for Parker to feel right back at home.
"When I came in the building the very first day, I had the young guys already asking me questions about the defense," Parker laughed. "So, I'm opening up to the guys and giving them my phone number. I let them know that they can call me anytime if they have a question and that we can sit down and go over stuff."
Parker would be the guy to ask, too. He has played everywhere in this defense—from outside at cornerback, to the slot, and over the past couple of years, he's settled in as an interchangeable safety.
Through it all and thanks to that versatility, Parker has played exactly 4,300 snaps for Chiefs' defensive coordinator Bob Sutton's group over the past five years—500 more snaps than any other player during that same time frame.
"I've been through all the positions in the secondary," Parker noted. "The young guys feel like they can ask me anything and I feel like I have some kind of answer for them because I've been there and done that before."
Parker has been here and he has done that—regardless of whatever it is. He's also dependable as he hasn't missed a game in the five years he's been with the Chiefs—accumulating 278 tackles, 7.0 sacks, 5 forced fumbles and nine interceptions over that time.
"It's like I never missed a beat," Parker added. "In the first five seconds that I walked back in the building, I felt the love. I just felt at home, and there's no greater feeling than being back in this building with these guys."
A couple of those guys he's referring to are Justin Houston and Eric Berry, who were among the first to talk to their long-tenured teammate about his possible return to the Chiefs even before he signed.
"I hit them up and just asked about the organization and what was going on with the defense," Parker explained. "Those guys are really honest with me, man, and they just told me that they needed me and wanted me back. They said it'd be great if they could get me back in the building and that everybody would love to have me come back and help."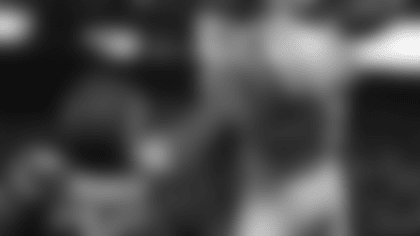 Even though he left the Chiefs last Spring, Parker said he always thought a reunion might happen.
"I always had it in the back of my mind, even when I left, that I never really counted the Chiefs out," he explained. "I was treated well here, and everybody in the organization – I have nothing but love and respect for them.
"When I left, I said to myself, 'Man, this wouldn't be a bad place for me if I had to come back. I wouldn't mind doing it again.'"
And then it happened, and now that he's back, Parker, who was quickly placed as one of the starters at safety on the depth chart this week as the team prepares for the Los Angeles Chargers on Sunday, joins a defense that's seen plenty of turnover in the secondary recently.
Of the 10 defensive backs currently on the Chiefs' roster, which includes Parker, there are only six who were with the team at training camp up in St. Joseph, Missouri less than a month ago.
Since camp ended, the Chiefs have signed veteran cornerback Orlando Scandrick (August 19), while trading for cornerback Charvarius Ward (Cowboys, August 31) and safety Jordan Lucas (Dolphins, August 31), and now they've brought Parker back as well.
It's a room full of young talent with players like the newly-brought over Lucas, along with rookie fourth-round pick Armani Watts, among others, who will all benefit from having another veteran voice in their room, particularly one with the experience of Parker.
When asked on Monday, Chiefs' coach Andy Reid said he's not only glad that Parker is back, but also that he's finally healthy now—adding that Parker was dealing with a high ankle sprain for most of last season.
"I thought it slowed him down a little bit," Reid noted of the ankle injury. "He powered through it because that's Ron. But he knows our system and our scheme, and he's a good communicator. We've got a lot of trust in him."
Parker didn't want to make excuses for some of his struggles last season, but admitted he was dealing with the injury.
"As a player, you never want to say that something was hindering you, but that's just the reality of the situation," Parker explained. "I wasn't healthy from the start of Week 1. I was questionable when we played against the Patriots, all the way until mid-season."
Reid noted that Parker looked healthy with the Falcons, which Parker confirmed on Tuesday.
"I feel great," he smiled. "I feel much faster and I feel more in-tune. My body feels great. I'm just ready to go. I want to be the best I can and lead the defense in any way that I can."
He'll have his chance beginning at practice on Wednesday, and then moving towards Sunday in Los Angeles.