It's no secret that the Kansas City Chiefs feature some of the top young players in the National Football League.
The folks over at ESPN recognized that this week as two members of the Chiefs appeared in their "best under-25 starting lineup," which assembled a squad of the league's best players yet to hit the quarter-century mark.
The team included 24-year-old wide receiver Tyreek Hill, who received 53.5 percent of the vote among the 43 NFL Insiders polled for the story for one of the two receiver spots.
Here's what analyst Field Yates had to say about Hill's inclusion on the team:
Hill has made his mark already as a speed threat in the NFL. It's not hyperbole to suggest the 24-year-old is the fastest player in the league, routinely impacting the game as a receiver, runner and returner. Hill has a compact frame but plays with some power, too.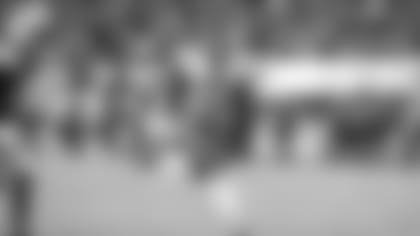 It's high praise for the former fifth-round pick – and well deserved. Hill has already found the end zone 20 times during his two-year career, with nearly half of those scores (8) coming from at least 40 yards away.
Joining Hill in the lineup was placekicker Harrison Butker, who tallied the most field goals in franchise history last season despite not joining the Chiefs until Week 4. It wasn't just the sheer volume of kicks, either, as Butker's 90.5 field goal percentage ranked fourth in team history among players to attempt at least 10 kicks.
Here's what Yates had to say about the 23-year-old kicker:
Butker, 22, had a historic season, as his 38 field goals for the Chiefs in 2017 were the most by a rookie in league annals. He has a cannon for a leg, nailing 38 of 42 attempts, connecting on all of his extra points and booming 78.2 percent of his kickoffs for a touchback.