The Chiefs Cheerleaders packed up and headed out early on Saturday morning, to travel to St. Lucia for the Chiefs Cheerleader Calendar trip. Each year, the group travels somewhere exotic to take beautiful photos, which will be complied for the Chiefs calendar.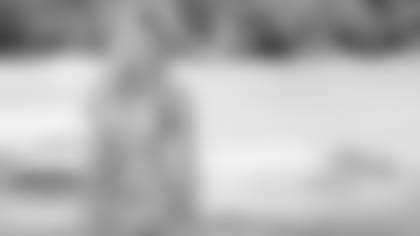 The group arrived at the resort, Coconut Bay, in St. Lucia on Sunday afternoon and hit the ground running. Once they arrived, a few of the girls began fixing their hair and makeup, preparing for their photo shoots on the resort's property.
Sunday evening, the girls had team rehearsals, which included work outs, practicing routines and preparing for the performances during the week.
On Monday morning, at sunrise, three of the Chiefs Cheerleaders were scheduled to shoot, once again, on the amazing resort property. Following their shoots, the girls enjoyed a Canopy Tour and took in the sights.
"We took about an hour car ride through there windy roads on the island, taking in the beautiful scenic tour," Jillian, Chiefs Cheerleader, noted. "We were able to walk through the rainforest and see the beautiful trees and plants. We also rode on gondolas about 2,000 feet above sea level. We had such a great time with Natalia, the Vice President of Marketing for our resort, Coconut Bay, and the joyful tour guides and St Lucian natives. It was incredible."
The Canopy Tour offers an aerial view of the north of the island. The girls got on the Aerial Tram, which transported them into the sky, looking over the beautiful St. Lucia forest.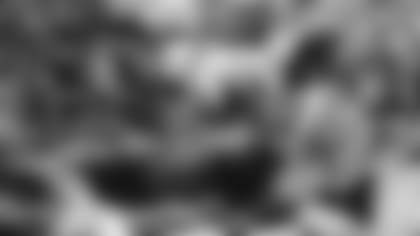 "While traveling through the rainforest, we learned about the different plants and animals that are found on the island; mahogany trees, wild boars, heliconia and parrots," Hayley, Chiefs Cheerleader, said. "When we came down from the tour we were enjoyed some 100% passion fruit juice, which was delicious. We then packed up and headed back to the resort to get ready for our meet and greet and performance, then a full night of practice. Every one we have encountered has been so welcoming and friendly, and has really made our stay here at Coconut Bay in St Lucia an unforgettable experience."
So far, six girls have their photo shoots in the books and Tuesday will be another packed day. Tuesday began with photo shoots for three more girls, another excursion and then a fun activity on the beach, Beach Olympics.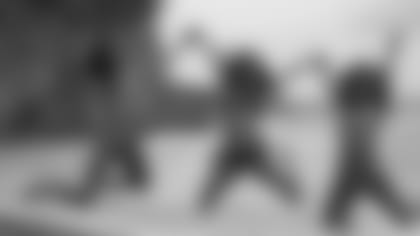 The week will be jam packed with activities, photo shoots, excursions and community outings. Check back at kcchiefs.com for more photos of the trip and the Chiefs Cheerleaders in St. Lucia.