The NFL offseason training program is officially in full swing as the Kansas City Chiefs kicked off rookie minicamp at The University of Kansas Heath System Training Complex on Friday afternoon.
A total of 29 players were listed on the roster for this weekend's practices, which will continue on Saturday and wrap up on Sunday. That group of players consists of the Chiefs' six draft selections, eight undrafted free agent signees, five tryout players and 10 players who are currently on the active roster but are eligible for this particular camp due to limited service time.
Here's a quick breakdown of who's on the rookie minicamp roster:
Draft Picks: LB Nick Bolton, TE Noah Gray, OL Creed Humphrey, DE Joshua Kaindoh, WR Cornell Powell, and OL Trey Smith.
Rookie Free Agents: DB Zayne Anderson, DB Dicaprio Bootle, QB Shane Buechele, DB Marlon Character, LB Riley Cole, DE Malik Herring, DB Devon Key, and DB Jaylon McClain-Sapp.
Tryouts: WR Daurice Fountain, LB Lawrence Garner, DB Thomas Leggett, DB Manny Patterson, and RB Corey Taylor.
Active Roster Participants: DT Tyler Clark, DB Rodney Clemons, WR Maurice Ffrench, WR Chris Finke, WR Jody Fortson, QB Anthony Gordon, RB Derrick Gore, OL Lucas Niang, WR Dalton Schoen, and OL Darryl Williams.
For many of these players, this weekend's camp represents the beginning of their professional football careers. It's something they've dreamed about for as long as they can remember, but for Bolton – who the Chiefs selected with the No. 58 overall selection late last month – the work is just beginning.
"At the end of the day, I'm just trying to grow and learn the playbook…I just want to soak everything up and learn the basics, the fundamentals and how to become a Kansas City Chief," Bolton said on Friday afternoon. "I just want to do that every single day – that's what I want to accomplish…I'm thankful to be here, and now I'm just ready to get to work."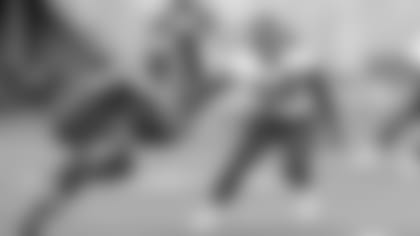 This camp is also the first chance for several of these players to interact with the Chiefs' coaching staff in-person and to show what kind of student they're going to be moving forward.
"I want to show that I'm coachable and that I take coaching well," said Humphrey, who Kansas City selected with the No. 63 overall pick on April 30. "I'm going to work my butt off to make sure that I'm doing all the right things and show that I'm a team-first guy who wants to compete."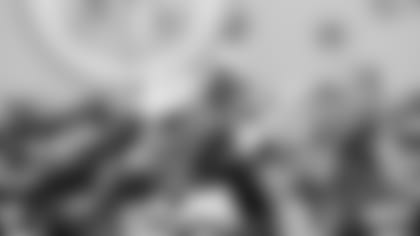 There's the potential for some lasting bonds to be made this weekend, too. A rookie class is similar to a class of students in high school, as these guys will learn what it means to be a Chief alongside one another.
"It's exciting because I feel like we're all back at square one," said Kaindoh, the Chiefs' fourth-round selection this year. "The past doesn't matter and we're starting with a clean slate here. We're all going through the same things right now, and as long as we help each other out, we should be straight."
This camp has the potential to be a big deal for all of those reasons, but ultimately, this officially marks the beginning of what's hopefully a long and successful career for each of this weekend's participants.
"I just want to show that I can play ball," Kaindoh said. "It's a blessing to be here, but I want to show that I can stay here."