GAME TIME: 6:00 p.m. CT on Friday, August 17
LOCATION: Mercedes-Benz Stadium in Atlanta, Ga.
HOW TO LISTEN: 101.1 The Fox
It was a game many won't soon forget.
In a bout between two playoff-bound teams, the Kansas City Chiefs edged the Atlanta Falcons by a single point courtesy of safety Eric Berry's two interception returns for scores – including the first "pick-two" in NFL history.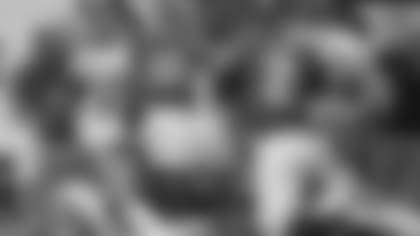 That thrilling contest was nearly two years ago, and while the stakes won't be quite as high this time, the Chiefs will return to Atlanta on Friday with an opportunity to build on the progress made up at training camp in preparation for the upcoming season.
That includes a lengthier night for quarterback Patrick Mahomes and the starting offense, which Head Coach Andy Reid announced will play the entirety of the first half on Friday.
"You get to go out there and have a little bit more time, hopefully get into a rhythm and get some scoring drives," Mahomes said of his goals for Friday's contest. "That's something we didn't have last week with the first-team offense, so you want to go out there and score."
The starting unit played two series in the Chiefs' preseason opener last week without scoring, but there were still positives to take from the game. Mahomes found tight end Travis Kelce on a 14-yard strike to begin Kansas City's first drive, and later hit Kelce for eight yards during the battery's second series of work.
Both plays picked up first downs, but each drive eventually stalled – something Mahomes looks to clean up on Friday.
"For us now, it's just about making some bigger plays and keeping drives going," Mahomes said. "I feel like we would start to go and fizzle out, so now, we're trying to sustain these drives and score some points."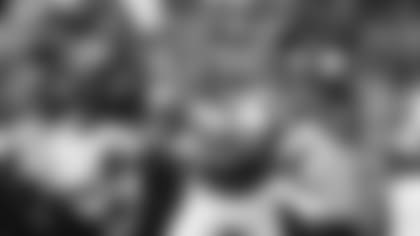 Though while finding the end zone is the ultimate goal, Mahomes is just as focused on the little things as the 22-year-old embarks on his first season under center for Kansas City.
"As I've said all camp, you want to be efficient," Mahomes explained. "You get in and out of the huddle, you make the right checks at the line, you get the right protection calls and, hopefully, just have a positive game."
That attention to detail mirrors what Reid expects from his young quarterback headed into his second preseason game as the starter.
"Just to work the offense in its simplest form," Reid said of his expectations for Mahomes on Friday. "Continue to work your reads, your progressions, run game situations and so on. It's just another opportunity to get some reps in and work."
And even following Mahomes' departure from the game, that focus on the little things will be just as paramount for the players fighting for a roster spot.
The Chiefs will have to trim the roster to just 53 players in a few weeks, and for those on the bubble, this is the time to earn a spot on the team. According to Reid, the second-team unit will play the third quarter while the third and fourth teams will take over in the final quarter of action, allotting each of those players with an ample chance to do just that.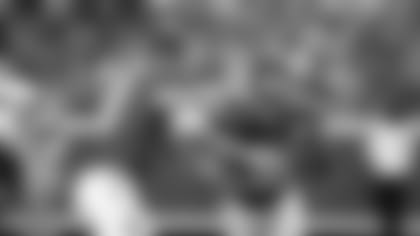 Depth is critical over the course of the regular season, and odds are, a few of the players that impress during the final minutes of Friday's game could be playing meaningful snaps down the road.
In fact, that depth is already being tested. The Chiefs are dealing with a handful of injuries on both sides of the ball, meaning that some younger players will have an opportunity to step in with the starting group on Friday and show what they can do.
It all makes for an intriguing night of football on Friday as the regular season inches closer by the day. Catch all of the action by tuning in to KCTV5 or 101.1 The Fox at 6:00 pm CT.