Training Camp for the Kansas City Chiefs is inching closer by the day, which means that football season is right around the corner.
One of the players discussed in this week's Pre-Camp Reads, defensive end Chris Jones, is coming off a strong season in 2017 in which he finished second on the team with 6.5 sacks. We broke down the former second-round pick's impressive campaign in this week's Chiefs by the Numbers.
Jones brought down the opposing quarterback 6.5 times in 2017, a 4.5-sack improvement from his rookie season and the second-most on the team behind only linebacker Justin Houston.
It also ranked as the fifth-most among second-year players across the league, and while keeping in mind that every defense uses its players differently, the 310-pound Jones weighs more than each of the players ahead of him on the list. His athletic versatility it truly unique.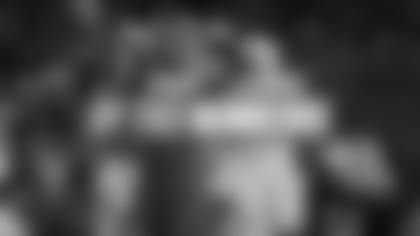 And in other news, Chiefs' center Mitch Morse got married last week.