The Kansas City Chiefs' secondary will have a different look heading into this upcoming season, from the high-profile acquisition of cornerback Kendall Fuller to the return of veteran safety Eric Berry from injury.
It's those additions – along with a handful of other moves – that the Chiefs hope will help improve a defense that struggled at times against the pass in 2017.
In fact, according to the folks over at Pro Football Focus, Fuller was the best slot cornerback in all of football last season.
The former third-round pick allowed a 55.0 passer rating while covering the slot – the lowest mark among all inside corners – while yielding just 0.74 yards per snap. And even when compared to all cornerbacks across the league, Fuller still ranked as the sixth-best in the NFL last season based on the metrics utilized by PFF.
Fuller will look to build off of that success as he takes on a major role in Kansas City's defense, where he'll be joined by fellow incoming cornerback David Amerson, who signed with the Chiefs after spending the last three seasons with the Oakland Raiders.
A former second-round pick of the Redskins, Amerson came into his own upon joining the Raiders in 2015, tallying 42 passes defensed and six interceptions in his first two seasons with Oakland before injuries limited the veteran to just six games last season.
Also healthy is Berry, who is returning to action after a ruptured Achilles tendon ended his 2017 season on opening night.
A leader of men and unquestionably one of the very best at his position in the NFL, Berry's presence on the field alone is a reason to make the drive to Training Camp in St. Joseph. He's made the Pro Bowl in each of his five healthy seasons as a professional and almost single-handedly led the Chiefs to victory in a pair of games back in 2016.
His return to the field simply cannot be overstated.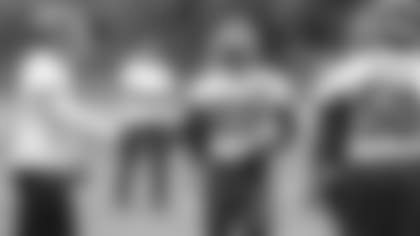 Another familiar face remaining in the secondary amidst the turnover is that of cornerback Steve Nelson, who is the only player returning for the Chiefs who finished in the top five of snaps played at the position last year.
"It fueled me because they believed in me," Nelson explained of the offseason moves and his mindset. "I plan on having one of the biggest years of my career—not only competing with myself but other guys around the league. It's a big year for me. I've just always been doubted and slept on. I haven't been giving anything, so every year I have something to prove. I have to work hard no matter what, that's just my nature."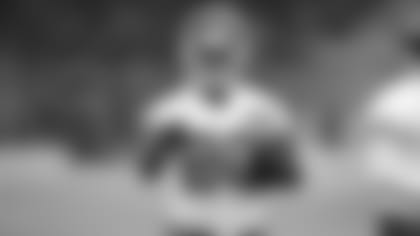 In addition to Nelson and Berry, the Chiefs return safeties Daniel Sorensen, Eric Murray and Leon McQuay and cornerback Keith Reaser among players to appear in at least one game last season.
The Chiefs also drafted a pair of defensive backs in safety Armani Watts (Round 4, No. 124 overall) and cornerback Tremon Smith (Round 6, No. 196).
"We're a team," Berry intently explained. "Things happen during the season where the next man has got to be up. I truly don't believe in second team or third team. I was taught that if you're in the game, you're a starter. So, I treat everybody like they're a starter. Once you're in, everybody else is going to treat you like a starter as well, so I'm just preparing them before they get on the field so it won't be too big for them. They can already be ahead and be thinking about what they need to be doing."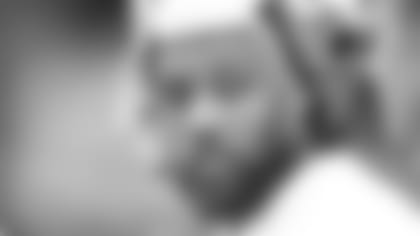 Three Storylines to Follow for the Defensive Backs at Camp:
- The Eric Berry Effect. As mentioned before, having Berry back can't be quantified. He's one of the best in the league at what he does while also serving as an invaluable leader on the field. It will be interesting to watch how his presence affects the play of those around him – especially the younger players – throughout camp.
- They'll face some excellent competition in practice. The Chiefs' defensive backs will have the luxury of facing some stiff competition each and every day in practice. Lining up against the likes of Tyreek Hill, Sammy Watkins, Travis Kelce and the Chiefs' other weapons on offense will only help this mostly young group grow together.
- Will the young players continue to step up? A number of the Chiefs' rookie defensive backs, notably sixth-round pick Tremon Smith, stood out during Rookie Minicamp and Organized Team Activities. It will be interesting to watch those young players, which includes a handful of undrafted free agents, show what they can do during camp.