The Kansas City Chiefs kick off the preseason against the Cincinnati Bengals at 7:00 p.m. CT on Saturday night at Arrowhead Stadium.
Here's everything you need to know if you're coming to the game.
Construction Surrounding Arrowhead: All fans are reminded that MoDOT has commenced a multi-year construction project on sections of I-435 and I-70. Please be advised that there will be detours on game day at the I-435 and I-70 Interchange for travelers on Southbound I-435 toward Arrowhead Stadium. Complete information regarding detours and construction plans can be found at modot.org/node/16145 and modot.org/i-435-and-i-70-interchange.
National Anthem: Country music artist Julia Cole will perform our National Anthem
Color Guard: The colors will be presented by the Overland Park Police Department
Lamar Hunt Legacy Seat Honoree: Jack McGovern
GEHA Drum Deck Honoree: Shontel McGee, the Director of Pathways Transitional Living at Cornerstones of Care, will be Saturday's Drum Honoree in the brand-new GEHA Drum Deck located below the west scoreboard on the upper level.
Tony DiPardo Spirit Leader: Marty Huitt, Director of BIST at Cornerstones of Care, will serve as the game's Tony DiPardo Spirit Leader. This will also take place on the new GEHA Drum Deck.
2:30 p.m. – Ford Tailgate District Opens
4:30 p.m. – CommunityAmerica Credit Union Club Level Opens (For Club Level Ticketed Guests Only).
5:00 p.m. – All Stadium Gates Open
Prepay: Fans are encouraged to prepay for parking to save money and time at the gate. Purchasing a pass in advance not only helps save time at the tollgates, but also provides you with the lowest parking price. Click here to purchase your single game parking pass in advance for $40, which can be accessed via the Chiefs Mobile App. On game day, parking is only available for purchase at the gate for $60 cash ($100 for a Bus/RV).
Arrive Early to Park Closest to the Stadium. The parking lots open at 2:00 p.m. Guests that arrive later will be parked in the outer lots.
Rideshare: Through an Arrowhead Events partnership with zTrip, Arrowhead Stadium guests have the opportunity to be dropped off and picked up within the Truman Sports Complex grounds. Guests taking the zTrip option will be dropped-off and picked-up on the east side of Arrowhead Stadium across from Lots A & B on Red Coat Drive. zTrip's fleet includes a number of transportation options at various price ranges including local taxis, shuttles and limousines. To learn more or to book your zTrip, click here.
Guests and non-zTrip transportation vehicles, including other ride-sharing services, may drop off and pick up at the Missouri Welcome Center located between Gates 1 and 2 on Blue Ridge Cutoff at no charge.
Mobile Ticketing: Don't forget to access your mobile tickets and parking pass via the Chiefs Mobile App prior to Game Day. Have your tickets ready to be scanned prior to reaching stadium security.
As a reminder, you are unable to print any tickets and/or parking for the game and no mobile screenshots will be valid for entry. 
What's Going on at Arrowhead?
Ford Tailgate District: The Ford Tailgate District is open to all fans before home games. This party zone is free to enter and features drink specials, food trucks, games, and live entertainment until kickoff. Be sure to check it out during pregame on the north side of the stadium right in front of the Chiefs Pro Shop.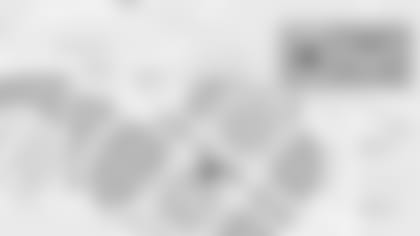 Chiefs Charity Game: Saturday night's game will mark the 35th annual Chiefs Charity Game. Recognized as the top philanthropic game of its type in the NFL, the Chiefs Charity Game expresses the franchise's long-standing commitment of offering vital support in the local community. Since its inception in 1985, the Chiefs Charity Game has raised more than $13.7 million for local charities. The 2018 Chiefs Charity Game raised more than $500,000 to help keep children safe and families together through Cornerstones of Care.
Cornerstones of Care has a long legacy of partnering with children and families to help create safe and healthy living communities. The proceeds from the 2019 Chiefs Charity Game and the Hunt Family Foundation 50/50 Raffle will help Cornerstones of Care support continued efforts to improve centralized access to care and long-term mission sustainability to help support children and families.
The Hunt family and team Founder Lamar Hunt established the Hunt Family Foundation in 1983 to support charitable agencies in the greater Kansas City community. The foundation provides multiple forms of philanthropic assistance to more than 125 area charities each year, helping to support a caring community that has given so much to the Kansas City Chiefs. The Hunt Family Foundation will present a check at halftime of Saturday night's game to Cornerstones of Care.
GEHA Drum Deck: New in 2019, the Chiefs are introducing an exciting new space to the Arrowhead Stadium gameday experience: the GEHA Drum Deck. Located below the west scoreboard in the upper level, the GEHA Drum Deck is a new, permanent site for two gameday traditions – the Drum Honoree and the Tony DiPardo Spirit Leader.
The new GEHA Drum Deck takes an exciting and important part of the gameday experience from the field level and elevates it to a more prominent position in the stadium, bringing fans in the upper level closer than ever before to a pair of special Arrowhead traditions.
Lamar Hunt Legacy Seat: To help celebrate the franchise's 60th season, the Kansas City Chiefs introduced the Lamar Hunt Legacy Seat at Arrowhead Stadium. For each home game in the 2019 season, the Chiefs will select one honoree (plus one guest) who embodies the spirit of Lamar Hunt and represents the four pillars of the Chiefs Mission: Win with Character, Unite our Community, Inspire our Fans and Honor Tradition.
The two gold seats are located in Section 121 of the lower bowl, symbolically positioned under Lamar Hunt's name in the team's Ring of Honor. Saturday's honoree is Jack McGovern, a selfless 9-year-old who helps raise money for children and families served by Cornerstones of Care.
Jack McGovern recently celebrated his 9th birthday in a unique way, by gathering his family to take part in a "9 Acts of Kindness" challenge. For one of his acts, Jack generously took some of his birthday money and put it toward buying birthday gifts for youth in foster care through Cornerstones of Care. A local radio station named Jack their "Kind Kid of the Month" and surprised Jack with a cash prize. Jack then raised the bar, taking a sizeable chunk of his cash prize and again putting the money towards a donation to Cornerstones of Care.
50/50 Raffle: The Hunt Family Foundation 50/50 Raffle will benefit Cornerstones of Care on Saturday. Prices are set at three tickets for $5, 10 tickets for $10 and 60 tickets for $20. To learn more about the 50/50 Raffle, click here.
Hometown Hero Honoree: Officer Adam Taylor of the Gardner Police Department will be honored during the first quarter.
Salute to Service Honoree: Airman First Class Jared Hall, who is currently stationed at McConnell Air Force Base in Kansas, will be recognized during the third quarter.
Be A Designated Driver: Visit a Fans First booth to sign up for the designated driver program. By committing to be a designated driver, you are pledging that you are 21 years of age or older, you will not be drinking alcoholic beverages at the game and you will provide responsible transportation for your group. Click here for more information.
Chiefs Mobile App: Once connected to "Arrowhead Wi-Fi" enhance your game day experience with the Chiefs Mobile app featuring exclusive in-stadium access to NFL RedZone, live video feeds, video highlights, replays from every drive and much more. To download the Chiefs Mobile App, visit either the Apple App Store or  Google Play.
1. All fans will walk through metal detectors. No divesting is needed, so keep things like your keys and wallet in your pockets.
2. The Clear Bag Policy is in effect. Fans will be able to carry the following style and size bag, package, or container at stadium plaza areas, stadium gates, or when approaching queue lines of fans awaiting entry into the stadium:
-Bags that are clear plastic, vinyl or PVC and do not exceed 12" x 6" x 12".
-One-gallon clear zip-seal bag (Ziploc bag or similar).
-Small clutch bags that do not exceed 4.5" x 6.5", with or without a handle or strap, may be carried into the stadium along with one of the clear bag options.