The Kansas City Chiefs clash with the New England Patriots at 5:40 p.m. CT at Arrowhead Stadium on Sunday afternoon with the Lamar Hunt Trophy and a trip to the Super Bowl on the line.
Here's everything you need to know if you're coming to the game.
Be Prepared for Cold Weather: Sunday's forecast calls for cold temperatures throughout the day. Fans are encouraged to plan accordingly by wearing warm, protective clothing and layers. Fans can bring warm blankets through the stadium gates by carrying them over their shoulder.
Warming stations will be located throughout Arrowhead Stadium for fans. Please visit a Fans First booth for locations.
Giveaway: To celebrate the first AFC Championship Game ever hosted at Arrowhead Stadium, HyVee - the presenting partner of the Chiefs' postseason run - and Coca-Cola will be giving away a commemorative Chiefs' jersey rally towel to the first 50,000 fans as they enter the Arrowhead Stadium gates.
National Anthem: Two-time Grammy and Academy Award-winning singer-songwriter – and avid Chiefs' fan - Melissa Etheridge will perform our National Anthem
Color Guard: The colors will be presented by a joint Missouri and Kansas National Guard Color Guard
Flyover: Three F-16 Fighting Falcons will fly over the stadium prior to kickoff (weather permitting)
Honorary Coin Toss: Chiefs' legend Willie Lanier
Coca-Cola Coin Toss Captain: Christine Rae Moon
Blue KC First Pass: Deb Wiebrecht
Drum Ceremony Honoree: Chiefs Chairman and CEO Clark Hunt will be Sunday's Drum Ceremony Honoree
1:00 p.m. – Ford Tailgate District Opens
3:00 p.m. – Scout Investments Club Level Opens (For Club Level Ticketed Guests Only).
3:30 p.m. – All Stadium Gates Open
Prepay: Fans are encouraged to prepay for parking to save money and time at the gate. Purchasing a pass in advance not only helps save time at the tollgates, but also provides you with the lowest parking price. Click here to purchase your single game parking pass in advance for $50 (Ticketmaster fees apply). On game day, parking is only available for purchase at the gate for $60 cash ($100 for a Bus/RV).
Arrive Early to Park Closest to the Stadium. The parking lots open at 12:30 p.m. Guests that arrive later will be parked in the outer lots.
Rideshare: Through an Arrowhead Events partnership with zTrip, Arrowhead Stadium guests have the opportunity to book a round trip ride to and from Arrowhead Stadium receiving preferred entry access via the zTrip lane at Gate 1. Guests taking the zTrip option will be dropped-off and picked-up on the east side of Arrowhead Stadium across from Lots A & B on Red Coat Drive. zTrip's fleet includes a number of transportation options at various price ranges including local taxis, shuttles and limousines. To learn more or to book your zTrip, click here.
Mobile Ticketing: Don't forget to add your tickets and/or parking pass to your mobile wallet on your phone via the Chiefs Mobile App for expedited entry.
As a reminder, you are unable to print any tickets and/or parking for the game.
What's Going on at Arrowhead?
Ford Tailgate District: The Ford Tailgate District is open to all fans before home games. This party zone is free to enter and features drink specials, food trucks, games, and live entertainment until kickoff. Be sure to check it out during pregame on the north side of the stadium right in front of the Chiefs Pro Shop.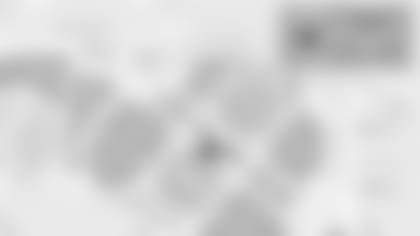 The Blessing of the Four Directions: Prior to kickoff, Fred Thomas and Russell Bradley of the Kickapoo Tribe of Kansas will perform the Blessing of the Four Directions. The blessing is meant to bring a sense of preparation and good spirit to the afternoon.
On-Field American Flag: During our National Anthem, a United States-shaped American flag will take center stage on the Arrowhead grass. The flag will be held by 100 Season Ticket Members.
50/50 Raffle: The Hunt Family Foundation 50/50 Raffle will benefit Play60 Youth Programs on Sunday. In 2007, the NFL launched Play 60, a national youth health and fitness campaign focused on making the next generation of youth the most active and heathy to date. Since the launch, the NFL and its clubs have supported programs in over 73,000 schools nationwide, giving more than 38 million children the chance to boost physical activity levels and build a foundation for a healthy lifestyle. Prices are set at three tickets for $5, 10 tickets for $10 and, as a playoff special, 100 tickets for $20. For more information on Play 60 Youth Programs, click here, and for information on the Hunt Family Foundation 50/50 Raffle, click here.
Hometown Hero Honoree: Fire Lieutenant Michael Wells will be honored during the second quarter.
Salute to Service Honoree: Major General Lee E. Tafanelli will be recognized during the third quarter.
DiPardo Spirit Leader: Former Chiefs' linebacker and the franchise's all-time leading tackler, Derrick Johnson, will be recognized as the DiPardo Spirit Leader during the third quarter.
Be A Designated Driver: Visit a Fans First booth to sign up for the designated driver program. By committing to be a designated driver, you are pledging that you are 21 years of age or older, you will not be drinking alcoholic beverages at the game and you will provide responsible transportation for your group. Click here for more information.
Chiefs Mobile App: Once connected to "Arrowhead Wi-Fi" enhance your game day experience with the Chiefs Mobile app featuring exclusive in-stadium access to NFL RedZone, live video feeds, video highlights, replays from every drive and much more. To download the Chiefs Mobile App, visit either the Apple App Store or Google Play.
1. All fans will walk through metal detectors.
2. The Clear Bag Policy is in effect. Fans will be able to carry the following style and size bag, package, or container at stadium plaza areas, stadium gates, or when approaching queue lines of fans awaiting entry into the stadium:
-Bags that are clear plastic, vinyl or PVC and do not exceed 12" x 6" x 12".
-One-gallon clear zip-seal bag (Ziploc bag or similar).
-Small clutch bags that do not exceed 4.5" x 6.5", with or without a handle or strap, may be carried into the stadium along with one of the clear bag options.
-An exception will be made for medically necessary items after proper inspection.
-Backpacks of any kind (including clear plastic) are not permitted.
For more information on what items are permitted inside the stadium, click here.
Text: "Chiefs" "Your Location" and "Issue" to 69050
Visit: Any Fans First booth located throughout the stadium and in the parking lots.