It's that time of year when analysts from across the web rank who they believe to be the top teams in the NFL in preparation for the upcoming football season.
It's a fairly standard practice, and one that has been kind to the Kansas City Chiefs over the past several weeks.
Here's what Barnwell had to say about the Chiefs' group of playmakers:
"It starts with Travis Kelce, who is the consensus second-best tight end in the league behind Gronkowski. In 2016, the Chiefs added Tyreek Hill, who graduated from his gadget return man role as a rookie into a real-deal wideout last season by posting a 75-1,183-7 line. Andy Reid & Co. drafted Kareem Hunt last season, and the running back produced 1,782 yards from scrimmage as a rookie, which was the 10th-best mark for a debuting runner in league history. The Chiefs likely will give him snaps off more frequently with the return of Spencer Ware, but Hunt already is one of the league's best backs…[and] the upside for [Sammy] Watkins is still as a legitimate No. 1 receiver in an offense that already has two of them."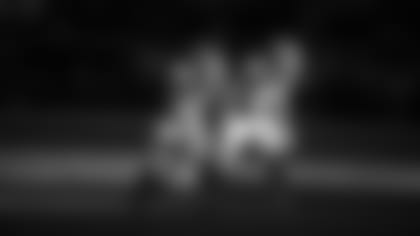 As Barnwell noted, Spencer Ware – a proven playmaker – is working his way back to the field after suffering a knee injury last August and could potentially serve as a strong compliment to Hunt. Joining those two in a crowded running back room at camp will be veterans Charcandrick West, Damien Williams and Kerwynn Williams, each of which has demonstrated starting ability.
Additionally, wide receivers Chris Conley, De'Anthony Thomas and Demarcus Robinson, among others, will see plenty of action as well.
That collection of targets gives Barnwell reason to believe in second-year quarterback Patrick Mahomes, who will take over the reins as Kansas City's starting signal caller this season.
"…it's hard to imagine what else Patrick Mahomes could ask for than Reid as a coach and this bevy of talent as targets. Every team is susceptible to injuries, and Mahomes will have growing pains, but no offense has as much upside across the board at the skill-position spots as these Chiefs."
Training Camp can't get here soon enough.