It's a special time of year in Kansas City, as Training Camp begins this week and football season is right around the corner. It inspires a certain thirst in the air that can only be quenched with the thrill of a fall afternoon at Arrowhead Stadium.
That excitement is about to become tangible for fans throughout Chiefs Kingdom, with Season Ticket Member cards shipping this week.
From a ticket to every home game to exclusive access to numerous special events and much more in between, the cards once again represent a truly unique experience for those that love the Chiefs.
"The commemorative Season Ticket Card is the most exclusive ticketing experience offered," said Chiefs Vice President of Ticketing Tyler Kirby. "Chiefs Season Ticket Members have their ticket and concession discounts to every Chiefs home game loaded on one card with the option to be customized exclusively for them. In addition, they can transfer, resell and donate their tickets for free all from their online account."
The cards, which take on a commemorative look this season with images of players adorning the front, will arrive in an enhanced packaging box along with a portable phone charger, a phone grip and a 2018 Season Ticket Member decal. Upon receiving their box, fans are encouraged to document their excitement for the upcoming season by using #ChiefsSTM on social media.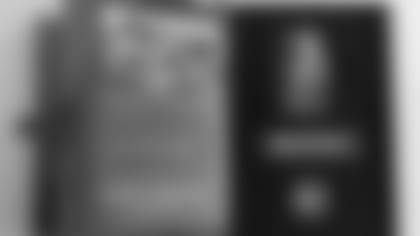 The inclusion of the two branded phone accessories is meant to amplify the mobile ticketing experience for those Season Ticket Members that choose to use their phone as a means of entry rather than their card. That coincides with the Chiefs' implementation of mobile ticketing for all single-game tickets, a means to improve the security and protection of a fan's ticket to Arrowhead.
Though whether account holders choose to use their traditional card or their mobile device, entry into the stadium is just part of what it means to be a Season Ticket Member in 2018.
Membership includes exclusive opportunities through Chiefs Kingdom Rewards, such as game-used memorabilia, on-field encounters, concession and merchandise discounts, access to Arrowhead event presales and a chance to win other unique experiences, such as attending Production Day and Minicamp First Look.
The Production Day event, for example, invited four Season Ticket Members behind-the-scenes to witness how the Chiefs' digital content displayed on the video boards throughout the season is collected, all the while meeting a handful of players along the way.
Season Ticket Members also receive invitations to events like Draft Fest, exclusive days at Training Camp and, for the first time, the "Ticket Pick Up Party", which took place on July 21 and included an appearance from Head Coach Andy Reid. Additionally, the folks from Golden Road Brewery provided a sneak peek of Kingdom Blonde Ale, which will be available in-stadium this season.
"This is probably one of the best things the Chiefs have done," said Season Ticket Member Joe Gonzalez, who drove in from Des Moines, Iowa just for the event. "Picking up the tickets is one thing, but to meet Coach Reid – that was unbelievable. Here I am in my mid-60s and I felt like a little kid."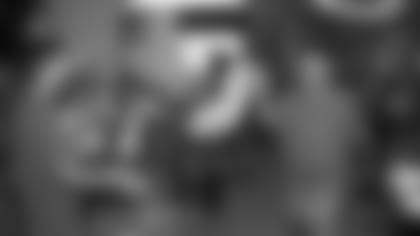 The opportunity to create lasting memories just like that is why being a Season Ticket Member is so much more than just a seat on game day. 
"Understanding that our fans have more options than ever now to attend games at Arrowhead, we've put added emphasis this year on continuing to improve the value of being a Chiefs Season Ticket Member," Kirby said. "We've added two more offseason events, multiple levels of gifts and experiences, and will be introducing other Season Ticket Member Exclusive opportunities as the season approaches and throughout the year."
It all adds up to a one-of-a-kind experience that provides fans with numerous opportunities to establish a personal connection with the team for which they are so passionate.
To become a Season Ticket Member or to take advantage of all the benefits of being a Chiefs STM, click here, or call or text 888-99-CHIEFS (24433).