A photograph can be powerful. It possesses the ability to capture the raw emotion of a singular moment through an otherwise fleeting snippet of time, whether that be the thrill of a postseason victory or a fan simply experiencing their first Chiefs' game.
We began to explore 10 of those moments earlier this month and will continue to do so over the next several weeks along with commentary from Chiefs' team photographer Steve Sanders, who has been on the job for more than a decade. Sanders hand-selected each of the 10 photos featured in this series as his personal favorites, picking a variety of images from the 2021 campaign.
Here's a look at what we've covered so far:
We'll continue with No. 8:
"Night Falls on the Stadium"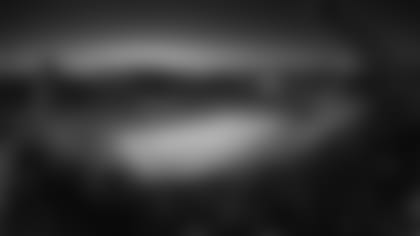 Game: Week 9 vs. Green Bay
The Subject: Night descends on GEHA Field at Arrowhead Stadium during the Chiefs' victory over Green Bay.
Camera Model: Canon EOS-1D X Mark II
Q: Who was responsible for this photo?
Sanders: "This was taken by a special guest. His name is Kevin Snyder, he came to us from across the parking lot with the Royals," Sanders said. "He was [Royals' Photographer] Jason Hanna's seasonal, and he came over to help us out for a game."
Q: How much preparation goes into a shot like this?
Sanders: "We had a lot of stuff that we were planning for this game. We knew that the sunset was going to be nice, and we actually had a helicopter scheduled to shoot some aerial, too," Sanders said. "Kevin's entire job that day was just to shoot scenic shots. He was in the upper bowl throughout the game shooting fans, reactions and just taking some beautiful photos. We had talked about this particular shot ahead of time, too. I wanted him as high up as he could possibly get on the northeast side so that he could shoot back into the sunset. He found the right time and took a beautiful picture. It even has a little sliver of the moon in it."
Q: How crucial was the timing with this photo?
Sanders: "A minute or two in any direction and you lose that nice, gradient tone," Sanders said. "There's that orange glow coming off the sunset all the way up to the night sky above."