Things have certainly been coming together lately for the Kansas City Chiefs.
The defense has yielded the fewest points-per-game in the NFL since Week 11, the offense is the healthiest it's been all season and, at 10-4, the record is good enough for a fourth-straight AFC West crown.
The championship goals that Kansas City set out to accomplish this season are all within reach as the playoffs kick off in just three weeks, but first, the Chiefs have some business to take care of against a familiar face.
Kansas City takes the field against the Chicago Bears and Head Coach Matt Nagy on Sunday night, pitting the Chiefs' former offensive coordinator against his mentor, Chiefs' Head Coach Andy Reid, and his old squad for the very first time.
And while the Bears are eliminated from postseason contention, Chicago has been playing some of their best football of late and shouldn't be taken lightly with wins in four of their last six games.
"They beat the Cowboys and played the Packers close," said Chiefs' defensive lineman Chris Jones. "It shows you a lot about the character of their team and how Matt Nagy is leading those guys."
The Bears' strength lies with their defense, which ranks third in the NFL in points allowed (18.1) and features pass-rushers Khalil Mack, the 2016 NFL Defensive Player of the Year, and Akiem Hicks, who just returned from injury last week.
"[Bears' Defensive Coordinator Chuck] Pagano is a phenomenal coach," Reid said. "They have talent at every position. They can rush the passer, they can play the run, they're huge upfront, and they've gotten Hicks back, so he's a part of that. Then on their back end, they can cover. [It's a] very good defense."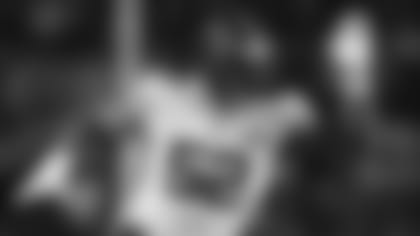 Chicago hasn't allowed more than 24 points since Week 7 and should be a formidable task for the Chiefs' offense, which amassed more than 400 yards of offense last week against Denver despite persistent snowfall.
Quarterback Patrick Mahomes passed for 340 yards and two scores in the game - finding wide receiver Tyreek Hill for both touchdowns – while tight end Travis Kelce put together one of his top statistical performances as a professional. The red-zone efficiency wasn't quite where the Chiefs wanted it, but the offense was otherwise humming up and down the field.
With playmakers abound and the offense relatively healthy, Mahomes' ability to move the ball against Chicago's heralded defense will be an intriguing matchup to watch.
Interestingly enough, Mahomes was drafted just eight selections after Bears' quarterback Mitchell Trubisky back in 2017 - tying the two players together for the foreseeable future – though Trubisky has struggled for much of the campaign with a 63 percent completion percentage and 10 interceptions on the year, leading Chicago to the 26th-ranked offense in the league.
The North Carolina product has put together some strong outings, however, tallying an impressive, three-touchdown performance just two weeks ago against Dallas, and he has a solid stable of weapons at his disposal that includes pass-catchers Allen Robinson, Tarik Cohen and Anthony Miller.
Simply put, regardless of what the statistics say, the contest represents another opportunity for Kansas City's defense to build on a stellar four-week stretch of football.
"I think we've gotten a little bit better every week. We still have games ahead of us, and every team at this level presents you their own little unique challenge, so it's important that we continue upward and continue to become even more familiar with the defense," Reid said. "Every week, [Defensive Coordinator Steve Spagnuolo] gives them a little bit more here and there, and they're responding to it. There's still more to come and still more things he's going to ask from them, so it's important that they keep working hard, staying focused and playing with the energy that they do."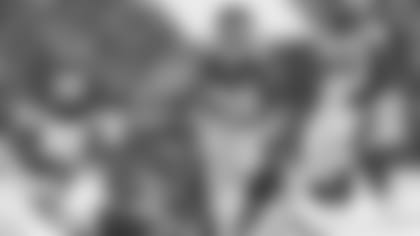 Kansas City has allowed just 45 points since Week 11 – the fewest in the NFL – while forcing five more takeaways (9) than touchdowns allowed (4). It's been a dominant run, solidifying the Chiefs as one of the more well-rounded teams in the NFL with the postseason inching closer, but they still have work to do before the playoffs get underway.
The Chiefs have their sights on at least maintaining the No. 3 seed in the AFC standings, and that goal continues under the lights on Sunday night at Soldier Field.
"Any time you play on Sunday Night Football, teams are going to be motivated and wanting to play their best football," Mahomes said. "Their season hasn't gone the way they wanted it to, but you saw last year they still have those same players and they have a very talented team with a very talented defense. We expect them to be energized and ready to play, so we're going to go out there with the mentality that we're going to play a really good football team in a really good atmosphere."
Catch the Chiefs and Bears on Sunday Night Football at 7:20 p.m. CT on NBC.