GAME TIME: 7:20 p.m. CT on Sunday, Oct. 21
LOCATION: Arrowhead Stadium in Kansas City, Mo.
HOW TO WATCH: NBC (KSHB local)
HOW TO LISTEN: 101.1 The Fox
It doesn't get much better than a night under the lights at Arrowhead Stadium.
From the exuberant energy in the crowd to the tendency for the unforgettable to occur on the field, there's simply nothing else quite like it in all of sports, and to make matters even more exciting, the Chiefs will be sporting their popular red-on-red uniforms for the first time this season on Sunday night.
Some of the most exciting moments in recent memory have occurred while the Chiefs were clad in the red-on-reds, including a Guinness World Record and numerous electrifying plays, and on Sunday, Arrowhead will be the stage for yet another prime-time clash between two of the very best teams in the AFC.
The Cincinnati Bengals come to town boasting a 4-2 record and a first-place standing in the AFC North – marking their best start to a season in three years – with one of the league's top offenses in tow.
Cincinnati is averaging 29.0 points per game – the sixth-best mark in the NFL – behind a balanced attack that features an array of playmakers at quarterback Andy Dalton's disposal.
That conversation begins with perennial Pro Bowl wide receiver A.J. Green, whose five touchdowns this season are just one shy of the NFL lead, but also includes third-year receiver Tyler Boyd, who is in the midst of a breakout campaign with 455 yards and four scores through the air.
Boyd has caught at least six passes in four of Cincinnati's six games - a mark he reached just three times during his first two years as a professional - and has existed as a consistent target for Dalton throughout the season.
"Other than Tyreek [Hill], Boyd has as many positive yards as anybody," said Head Coach Andy Reid. "We [look at] all the [advanced] stats and all that, and he's right there with Tyreek as far as that goes."
It's helped Dalton post a 94.4 passer rating on the year with 14 touchdowns, matching the most the eight-year professional has ever thrown through the first six weeks of a season.
Additionally, Cincinnati regularly utilizes the dynamic talents of second-year tailback Joe Mixon, who has accounted for at least 80 yards of offense in each of the four games he's played in 2018.
They've all been at their best when it's mattered most, too. 
Dalton has authored a league-most three fourth-quarter comebacks this season, leading Cincinnati back from deficits against Indianapolis, Miami and Atlanta already this year. 
Simply put, they've been impressive through six weeks, creating a formidable challenge for Kansas City's defense on Sunday night.
"Dalton is a great quarterback, and they have a really good offensive scheme there," said defensive end Chris Jones. "Mixon is [impressive] and they have some great receivers, so we need to study the film and catch up on tendencies so that we're prepared on Sunday."
Of course, the Chiefs have been pretty good on offense themselves.
Kansas City has scored the most points of any team in the league, finding the end zone 26 times already on the year. The Chiefs have tallied at least 30 points in all but one game, and even in their first loss of the season to New England last Sunday, the offense still managed to post 40 points - 31 of which came as part of a furious second-half rally.
That comeback bid fell just short, but quarterback Patrick Mahomes - whose 18 touchdown passes lead the NFL - is confident that Kansas City can bounce back in short order.
"Everybody is still in great spirits," Mahomes explained. "We know there is a lot of season left and we know that there is going to be ups and downs. We've talked about it all season, you just have to make sure you bounce back and respond to any adverse situation."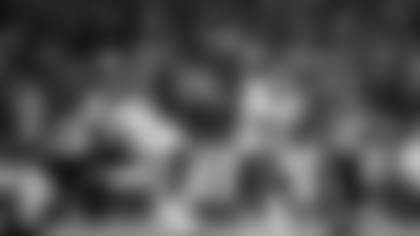 The Chiefs will look to do just that against a Cincinnati defense rife with talent in the trenches.  
"Everything starts up front," said Offensive Coordinator Eric Bieniemy. "[Defensive tackle] Geno Atkins does a heck of a job, and then you've got [defensive ends Carlos] Dunlap and Michael Johnson. They're just solid. The linebacker corps [is good] and the secondary has been together for a while, too. This is an experienced defense that knows how to play the game and they do a great job of flying to the football."
Atkins, in particular, is among the best at his craft in the NFL.
"Geno is playing as well as any defensive tackle in the league," said offensive tackle Mitchell Schwartz. "He can wreck the game on pretty much every snap from any spot."
"[Atkins is] phenomenal. He's a tough nut who's been doing this a long time," Reid added. "Both him and Dunlap have been there forever I feel like. Those guys have played for a lot of years at a very high level and they are still doing it. We are going to have to play well and do a nice job up front. They present some talent."
Mahomes and the Chiefs' offense will combat that challenge on Sunday night with the eyes of the nation on them yet again. In fact, this will mark the first time in franchise history that the Chiefs have appeared on Sunday Night Football in back-to-back weeks.
It's the kind of hype that comes with the territory when a young and exciting team finds early success, but - according to Mahomes - the attention won't disrupt the task at hand.
"Staying within the game plan is the biggest thing," Mahomes explained of playing on the big stage. "It'll be awesome at Arrowhead because we'll have the crowd cheering for us and not against us, but just being able to stay within the game plan and not trying to do too much [is important]. It's something that I'll keep taking on and trying to do as the season goes on."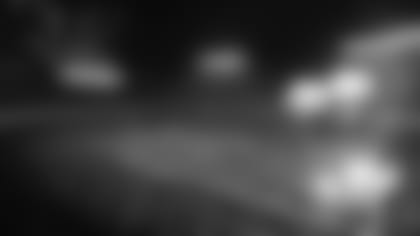 Opponents, on the other hand, haven't been able to do that at Arrowhead over the years, as the Chiefs have won 19 of their last 23 games in front of their home crowd and each of their last five regular-season contests in prime time at Arrowhead.
It's a streak the Chiefs are keen on maintaining come Sunday, clad in their red-on-red uniforms for just the eighth time in team history.
"The guys will be fired up and ready to go," Reid said. "We look forward to getting [the Bengals] in here with our fans on Sunday night and bringing a lot of red."
Catch the game on Sunday night at 7:20 p.m. CT on NBC.