It's one of the greatest rivalries in the National Football League.
The Kansas City Chiefs and Denver Broncos have met 118 times dating back to 1960, competing against one another in some of the most memorable games in the history of the sport. There was Joe Montana's game-winning touchdown pass back in 1994, Dante Hall's incredible punt return in 2003 and Patrick Mahomes' left-handed pass just a year ago.
The rivalry has been loaded with unforgettable moments over the years, and with the nation watching, the two teams will clash yet again on Thursday night.
The Chiefs have held the edge of late, winning seven-straight contests against Denver. In fact, Kansas City is just one victory away from compiling the franchise's longest winning-streak over the Broncos since the AFL-NFL merger.
Kansas City is averaging more than 29 points-per-game in those contests - scoring at least 27 in all of them – while racking up more than 1,000 yards of offense over the last three meetings alone.
It's a trend the Chiefs will aim to continue on Thursday despite dropping consecutive contests over the last two weeks after racing out to a 4-0 start. Things simply haven't come together for Kansas City during this current stretch, from struggling to stop the run to inopportune penalties, but Head Coach Andy Reid is confident this group can bounce back in a big way.
"[You have to stay positive], but also be real with the errors that are taking place - both coaches and players. Then, you have to trust each other, and you can't lose that," Reid said. "If we can all do that and learn from it to make ourselves better, that's where you go from here. With all of the parity in the National Football League, it's not always a huge thing. It's the small things that add up on you, and you have to fix those."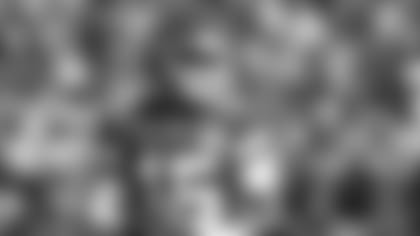 The Chiefs will put that mentality to work on Thursday against a Broncos team that has won two-straight games. Denver – who is led by a pair of new faces this season in Head Coach Vic Fangio and veteran quarterback Joe Flacco – lost each of their first four games to begin the year before finding the win column of late, defeating the Los Angeles Chargers and Tennessee Titans in consecutive weeks.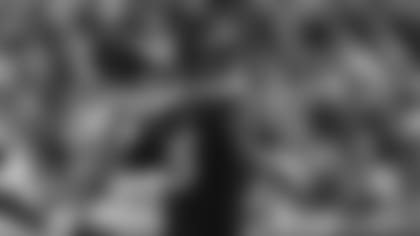 Defense was the common denominator in each of those wins, as the Broncos didn't yield a single touchdown from scrimmage in either while allowing just 13 total points. It makes for an interesting challenge on Thursday for the Chiefs' offense - which still owns the fourth-most points in the NFL - but is looking to re-capture the consistent explosiveness that has defined this group under Mahomes.
"I think the biggest difference is [we're] missing those little plays, like third-down conversions and the little things that we were making last year and in the beginning of this season that we haven't made these last few weeks, and [those] change the whole aspect of the game," Mahomes said. "Knowing that and guys seeing that on film, they understand that we're this close to being that same explosive offense we were in the early part of the season, so it's about just executing as we keep getting guys back and keep getting more and more opportunities. We have to make sure we're executing at a high enough level to have success."
That mandate is certainly aided by the return of All-Pro wide receiver Tyreek Hill, who caught two touchdowns last week in his first action since Week 1. Hill will likely draw the attention of veteran cornerback Chris Harris Jr., who is still playing at as high a level as ever in his ninth season as a professional, making for one of the better individual matchups to watch.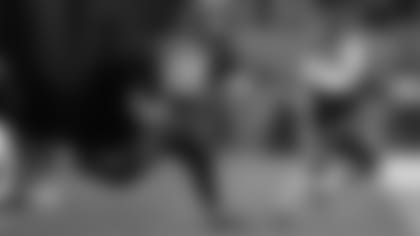 In addition to Harris, any conversation surrounding the Broncos' defense also has to include outside linebacker Von Miller. The veteran pass-rusher has just 2.5 sacks through six games this season, but Miller has still tallied 28 pressures – the 13th-most in the NFL – and remains one of the very best at wreaking havoc on opposing offenses.
That leads to another major matchup to watch on Thursday, which is the clash between Miller and Chiefs' right tackle Mitchell Schwartz. Perhaps no player in the league has handled the mighty challenge of blocking Miller as well as Schwartz has of late, as the All-Pro tackle has surrendered just half a sack in the last five meetings between the two players.
Denver racked up seven sacks in last week's victory over Tennessee, and while Miller accounted for just 0.5 of those, Schwartz's ability to slow him down once again will likely be critical.
On the other side of the ball, Flacco has spread the ball around to pass-catchers Courtland Sutton (30 catches for 477 yards and 3 touchdowns), Emmanuel Sanders (25 catches for 307 yards and 2 touchdowns) and Noah Fant (14 catches for 152 yards and 1 touchdown) in addition to tailbacks Royce Freeman (21 catches for 145 yards) and Phillip Lindsay (19 catches for 147 yards) through the air.
Lindsay, in particular, ranks 12th in the NFL in scrimmage yards this season (544) and is averaging more than six yards-per-touch over the Broncos' last two games. The elusive Lindsay is one of the better young running backs in the NFL and will likely be a focal point of Denver's attack on Thursday.
"He's a heck of a football player. He knows how to run, he can bounce it off the edges and he's fast," said linebacker Darron Lee. "We have to be run-gap sound and we have to hold the edge so that we don't let him [break free]."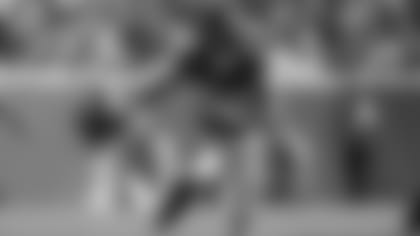 Slowing Lindsay down will likely be a major key if the Chiefs are able to snag a victory at Mile High, and with the struggles of the last two weeks in the rear-view mirror, that is exactly what Kansas City intends to do.
Mahomes explained it best earlier this week.
"I think you have to have the same mentality after a win that you have after a loss, [which is] that you're trying to go out there and get better. So, after back-to-back losses, we aren't happy with how we've performed the last few weeks, but we know we have a short week against another opponent and we still can control our own destiny as far as trying to win the AFC West," Mahomes said. "They're playing good football right now, [so] for us, we have to make sure we have our game plan and execute it at a high level in a hostile environment."
Catch the Chiefs and Broncos on Thursday Night Football at 7:20 p.m. CT on FOX, NFL Network or Amazon Prime Video.