It was eight weeks ago that these two old rivals last went head-to-head, with the Kansas City Chiefs emerging victorious over the Denver Broncos behind a strong performance by back-up quarterback Matt Moore – who was in the game for the injured Patrick Mahomes - and a nine-sack performance by the pass-rush.
The game represented a microcosm of the season for both teams, as the Chiefs went on to secure a fourth-straight division title while the Broncos have just five wins on the year, but things have changed in Denver of late under the guidance of a familiar face.
Former University of Missouri star and Kansas City native Drew Lock is now the man under center for the Broncos, leading Denver to victories in each of his two starts. Lock, who attended nearby Lee's Summit High School and was the 2014 All-Metro Player of the Year, has completed 73 percent of his passes with five touchdown strikes and eight passes of at least 25 yards, posing a 111.4 quarterback rating across his two outings.
And just last week, Lock threw for 309 yards and three scores on the road against the Houston Texans, a team with legitimate playoff hopes, as part of a dominant victory. Lock is the first quarterback in NFL history to top both 300+ yards and 3+ touchdowns in his first-career road start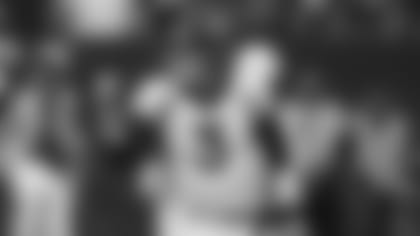 Simply put, this isn't the same Broncos squad that Kansas City faced two months back.
"I think the first thing when you put on the tape is you realize this kid can throw the ball. He loves to take shots down the field and he likes to show off that arm strength," said safety Tyrann Mathieu. "It will be a good challenge for us. Obviously, for him playing here and coming back home, he'll be juiced up and there will be a lot of excitement for him, so we'll have to meet that energy and match that energy."
Mathieu and the Chiefs' defense are coming off one of their top performances of the season, holding New England to just 16 points as part of an exhilarating victory last week. It continued a trend for Kansas City's defensive unit, which ranks second in the NFL in points allowed per game (14.0) since Week 11.
"Our defense is progressively getting better as we've gone on in understanding the scheme and what [Defensive Coordinator Steve Spagnuolo] and the other coaches are asking them to do. They believe in it," said Head Coach Andy Reid. "It's a tribute to Spags and it's a tribute to the coaches on the defensive side. He has good leaders - Tyrann is one of those guys. He unites people, brings them together, and at the same time, has a unique way of being able to challenge guys – including himself. If he makes a mistake, he's not afraid. 'This isn't going to happen again, I've got it.' That attitude is infectious."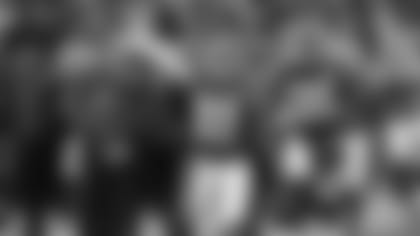 It certainly makes for an intriguing matchup on Sunday as Lock attempts to spread the ball around to pass-catchers Courtland Sutton and Noah Fant, who have each had big games with Lock under center. It's worth mentioning that Fant was limited in practice this week with a hip/foot injury and is listed as questionable heading into the game. His status is certainly something to watch considering the rookie tight end's 113-yard performance against the Texans last week.
Sutton, meanwhile, leads Denver in virtually every receiving category with 940 yards and six touchdowns on the season.
"He's big, physical, has a big catch radius and he can go up and get the ball. I would think, if I was a rookie quarterback, that would make me feel really good as a target," Spagnuolo said. "We have a lot of respect for Courtland. We played him last time and I feel the same way going in, that hasn't changed."
Tailback Phillip Lindsay rounds out an impressive group of young playmakers for Denver, teaming up with fellow running back Royce Freeman to create a formidable one-two punch out of the backfield.
On the other side of the ball, Mahomes and the Chiefs' offense will face one of the better defenses in the NFL. Interestingly enough, the only time Denver has yielded more than 30 points this season was back in Week 7 against none other than Kansas City. In fact, the Broncos' defense, which has featured the likes of linebacker Von Miller and cornerback Chris Harris Jr. for years, has surrendered 30+ points just nine times since 2016, with four of those occurrences coming against the Chiefs.
Those offensive performances have helped Kansas City string together eight-straight victories over Denver – the Chiefs' longest winning streak vs. the Broncos in the Super Bowl Era – and it's something they'll look to continue on Sunday.
One of the players responsible for a sizable portion of that production over the years has been tight end Travis Kelce - averaging just under 100 yards receiving per game over his last six outings against Denver – and the All-Pro tight end has a shot at some history this go-around.
With just 11 yards through the air, Kelce will tally a fourth-straight 1,000-yard season and become the first tight end in the history of the NFL to do so. It's an astonishing feat, but one that isn't a surprise to Mahomes.
"I think the biggest thing with Travis is he does all these things, but the [greatest thing about him] is the type of person that he is," Mahomes said. "He's trying to help everyone else out to get open and when his number is called, he just makes the play and does whatever he can to move the chains or score the touchdown and help the team. He's just a great person and, obviously, a great player."
Mahomes will also have wide receivers Mecole Hardman - who is on the cusp of breaking the franchise-record for receiving touchdowns by a rookie – Sammy Watkins, Demarcus Robinson and the rest of the offensive arsenal available at his disposal on Sunday as Kansas City aims to win a fourth-straight game and notch their 26th victory in their last 29 divisional games.
"For us, it's about going out there, keep building and keep getting better each week," Mahomes said. "We understand now that with how their quarterback is playing, they're playing energized, so we're excited for a great opportunity against a great opponent at Arrowhead."
Catch the Chiefs and Broncos at noon on Sunday on CBS.