GAME TIME: 7:20 p.m. CT on Thursday, December 13
LOCATION: Arrowhead Stadium in Kansas City, Mo.
HOW TO WATCH: FOX / NFL Network / Amazon
HOW TO LISTEN: 101.1 The Fox
When the schedule was released way back in April, this game stood out.
It featured two divisional opponents competing for what many thought could be an AFC West title – much like a late-season meeting that took place last year – and it was to be played on national television, no less.
It's generally tough for games to live up to their offseason billing, but eight months later, here we are.
The Kansas City Chiefs own the top record in the AFC with 11 victories through 13 games while the Los Angeles Chargers boast the second-best mark in the conference at 10-3.
And on the line – much like last season – is the division crown. The Chargers need a victory and some help to overtake Kansas City in the standings. The Chiefs, meanwhile, can claim the AFC West for a third-consecutive season with a win.
It's the kind of game that makes the National Football League so exciting, setting the stage for what promises to be another special night at Arrowhead Stadium on Thursday.
The Chiefs have enjoyed plenty of success over the rival Chargers in recent years, winning a series-record nine-straight meetings dating back to 2014. That includes the greatest comeback in franchise history back in 2016, the prime-time victory last year and a season-opening win that kicked off the current campaign.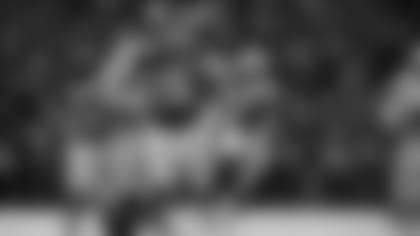 In fact, that 10-point victory stands as the only difference between these two teams in the standings. Of course, this particular Chargers team will look a bit different than the one Kansas City saw three months ago.
"Well, they've added some people. [Defensive end Joey Bosa] is back in there," said Chiefs' Head Coach Andy Reid. "As the season goes on, you solidify certain things in your scheme and kind of find what your guys do best. They were mixing it up a little bit more at the beginning of the year, [but] they kind of feel like they're in a groove now and they're rolling with some things that have been effective for them on both sides of the ball."
That includes the presence of Bosa, one of the top young edge rushers in the NFL who missed the first half of the season with a foot injury but is back in full force. The former first-round pick has four sacks in his last three games and forms one of the better edge-rushing tandems in the league with fellow defensive end Melvin Ingram.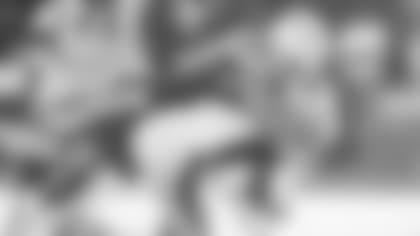 "[Bosa] is a great player and he kind of gives them a great player on both edges along with Ingram," said quarterback Patrick Mahomes. "They move those guys around a lot and they kind of complement each other. That's not it for their defense though, they have guys everywhere - guys who have been in that defense and really know how to run it. I'm excited for the challenge of getting to play them again."
Indeed, the Chargers feature plenty of talent defensively.
Cornerback Desmond King is the top rated player at his position this season according to Pro Football Focus – a distinction that fellow corner Casey Hayward owned in 2017. Rookie safety Derwin James, meanwhile, has lived up to the hype and then some that came along with being the 17th overall pick in the 2018 Draft.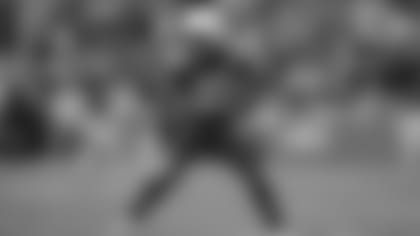 That star-studded secondary coupled with a menacing pass-rush has produced the fourth-best scoring (20.8) and total (349.2) defense in the AFC, presenting yet another challenge for Kansas City's high-octane offense.
"These guys are going to do what they do, but at the end of the day, it's going to come down to execution and who wants it more," said Offensive Coordinator Eric Bieniemy. "There's a lot on the line. We have to play harder, we have to play faster, and we have to make the most of every single play that presents itself."
The Chiefs have mastered that offensive execution up to this point, leading the NFL in scoring (36.2), touchdowns (59) and scrimmage yards per game (449.4), though the Chargers have been pretty good themselves behind the timeless arm of quarterback Philip Rivers.
At 37-years-old, Rivers is in the midst of a career-season with 29 touchdowns and just six interceptions. He's already found the end zone more times through 13 games this season than he did in all of 2017.
Rivers' passer rating (114.5) ranks third in the NFL and his completion percentage (69.4) is the highest it has been since 2013.
"He's one of those guys that is a great prep guy - he forgets nothing," said Defensive Coordinator Bob Sutton. "He remembers every pressure you've ever run on him. He's an amazing dude, I think. He studies the game really hard and he has energy on the field. He likes to [talk] a little bit - but that's one of the things you appreciate about him."
Rivers has regularly backed up that talk on the field in his career, but he's had his struggles against Kansas City lately. During the Chargers' nine-game slide against the Chiefs, Rivers has tossed 14 interceptions to just nine touchdowns with a passer rating of 71.9.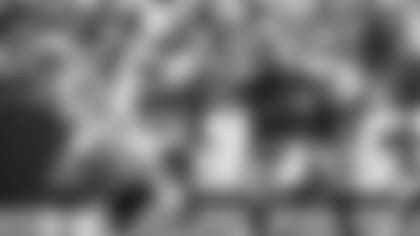 When he has found success against the Chiefs, however, wide receiver Keenan Allen has typically been involved.
Allen is averaging six catches and 80 receiving yards in seven-career games against Kansas City, and the Pro Bowler is once again enjoying a strong campaign as Rivers' primary target with 88 catches for 1,074 yards and six touchdowns.
"Keenan is a really good football player. One of the things you appreciate about him is he's really competitive – he'll go any place for the football and I think he's become a good technician at his job," Sutton said. "He's a really good route runner and he knows how to get open. I think he has 30 percent of their targets - which is a really significant number. He is going to challenge you all the time."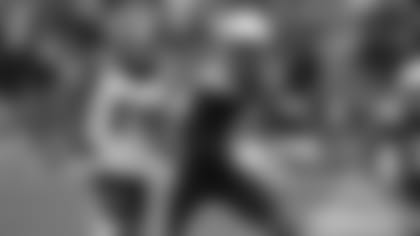 In addition to Allen, Rivers has pass-catchers Tyrell Williams (32 catches, 547 yards, 5 TDs), Mike Williams (30 catches, 516 yards, 7 TDs) and Antonio Gates (21 catches, 258 yards, 2 TDs) available at his disposal, but the veteran signal caller may be without two of his top offensive weapons in tailbacks Melvin Gordon and Austin Ekeler.
The versatile Ekeler has already been ruled out with a concussion while Gordon, who has been dealing with a knee injury, will be a game-time decision.
The two players have accounted for 42 percent of the Chargers' offensive attack this season and will leave a sizeable void if neither can suit up, opening the door for rookie running back Justin Jackson to play a larger role.
Jackson has 139 rushing yards on just 27 attempts this season but may be a player to watch on Thursday.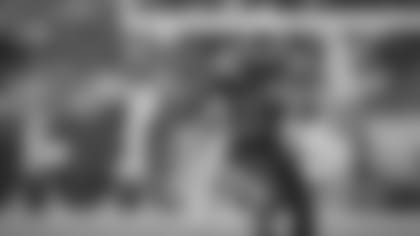 Though regardless of who ultimately takes the field, there's little doubt that Arrowhead will embody a special energy in this one with the eyes of the nation watching once again.
It was a short week, but the gates will soon be open, the lights turned on and two of the very best teams in the league will compete for a shot at the division crown.
"You're basically playing for the AFC West title," Mahomes said. "You have to go out there and try to get yourself ready to go - physically and mentally - to win a football game."
Catch the game on FOX, NFL Network or Amazon at 7:20 p.m. CT on Thursday night.