Games like this are what it's all about.
Two classic rivals taking the field against one another with plenty on the line, and on the international stage no less.
That'll be the situation on Monday night as the Kansas City Chiefs clash with the Los Angeles Chargers at Estadio Azteca in Mexico City, setting the stage for the 119th all-time meeting between the two franchises.
The game – which will be the Chiefs' first international contest since 2015 – represents a chance for Kansas City to bounce back after falling victim to a last-minute rally in last week's loss to Tennessee. Quarterback Patrick Mahomes impressed in his return to the field following a two-week absence, throwing for 446 yards and three touchdowns, but it wasn't enough in the end as the Titans managed to take the lead in the closing minutes of regulation.
"The separation in the NFL is tiny," Mahomes said. "From who the best team is to the worst team, everybody can beat anybody every single day and we know that as a team…They were in the same situation [that] we're kind of in now where they needed to win the game. For us, as an offense, as a defense and on special teams, we didn't execute at a high enough level to win that game."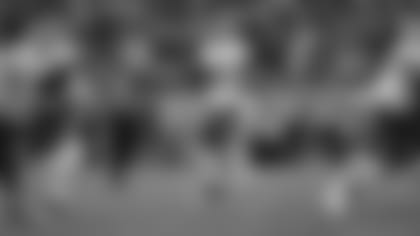 The Chiefs will now have a chance to get back on track against the rival Chargers, who – despite a 4-6 record through 10 games - possess plenty of talent on both sides of the ball.
It all begins with quarterback Philip Rivers, now in his 16th campaign under center for the Bolts and still more than capable of leading the Chargers' offensive attack. Rivers' numbers have been down this season when compared to others, and he's already tossed 10 picks on the year, but the Chiefs' aren't taking the veteran passer lightly.
"You know he's a veteran quarterback who has played a lot of football and he's confident in his game," said safety Tyrann Mathieu. "You know he talks a lot and he can back it up. I think in his mind he believes he can get it done, so we have to go out there and, like I've said, we need to start matching the tempo of these offenses, whether it be the quarterback or the running back, and really try to find a way to play at our advantage."
Rivers has pass-catchers Keenan Allen (62 catches, 725 yards, 3 touchdowns), Mike Williams (31 catches, 585 yards) and Hunter Henry (33 catches, 418 yards, 3 touchdowns) at his disposal offensively, but the Chargers' backfield duo of Melvin Gordon and Austin Ekeler is perhaps Los Angeles' greatest strength.
In fact, Ekeler – who has rushed for 340 yards and three scores this season – ranks second on the team in receptions (57) and yards (559) while leading the Chargers in touchdown grabs (6). Gordon, meanwhile, has amassed more than 100 yards of offense in each of his last two games after a holdout delayed his season-debut until Week 5.
Gordon seems to have shaken off the rust and re-gained his Pro Bowl form - and paired with Ekeler - the combination creates a dynamic challenge for the Chiefs defensively.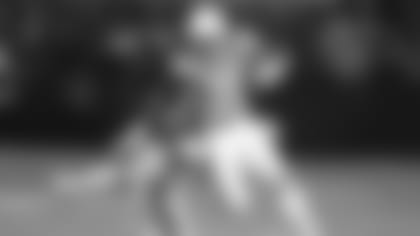 It's worth mentioning, however, that the Chargers yielded five sacks a week ago as they fell to Oakland, and if the Chiefs can slow down Gordon and Ekeler on the ground, there could be an opportunity for defensive end Frank Clark, defensive tackle Chris Jones and the rest of the pass-rush to disrupt Rivers' timing offensively.
Jones, in particular, has tallied the fourth-most pressures in the NFL (12) since returning from a groin injury in Week 9, and another big game could go a long way in the Chiefs' pursuit of a victory on Monday night.
Elsewhere in the trenches on the other side of the ball, left tackle Eric Fisher is set to return on Monday after missing virtually all but Week 1 with a groin injury and guard Laurent Duvernay-Tardif is also set to suit up for the first time since Week 8, bolstering a Chiefs' offense that appears to be its healthiest in months.
Those reinforcements on the line could prove critical, as Los Angeles features one of the top pass-rushing tandems in the NFL with defensive ends Joey Bosa and Melvin Ingram. The duo has combined for 77 pressures this season despite Ingram missing three games, presenting a mighty task up front.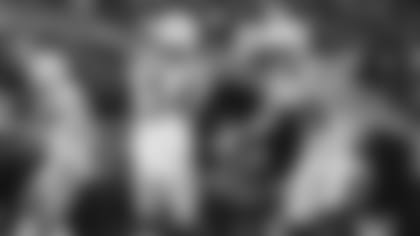 Kansas City has surrendered just 18 sacks this season though despite a seemingly constant shuffle along the line, and with Fisher and Duvernay-Tardif back in the fold, Mahomes and the offense will look to elude that pressure and demonstrate what makes this offense so electric.
The stretch run of the season is coming into view, and with just six games left and the Oakland Raiders narrowing Kansas City's lead in the AFC West, there's no better time to kick things into high gear.
"We understand that we're at that point where we're in a battle now," Mahomes said. "We're going to go out there every single day and make sure that we can execute at a higher level because we haven't been this whole season and playing the way we know how to play. I mean, we talk about that as a team, but I think that's the mindset Coach Reid has instilled in us and the mindset we're going to have moving forward."
There have certainly been some ups and downs this season, as Mahomes suggested, but Offensive Coordinator Eric Bieniemy perhaps put it best when analyzing the challenge awaiting the Chiefs.
"We're on a journey, and that journey is to take us to [the Super Bowl]," Bieniemy said. "Along the road, we've encountered a few bumps, and that's OK. One thing that you do, as you are encountering these bumps in the road, you find out a little bit about yourself and you find out about the men that are in that circle with you. Through those adverse situations, you watch men persevere…We're using this as something to help us take a look in the mirror, each and every individual, on how we approach every single thing that we do."
Catch the Chiefs and Chargers on Monday Night Football at 7:15 on ESPN.