The preseason is nearly a wrap for the Kansas City Chiefs, and with one game left to go, Thursday night's contest against the Green Bay Packers represents the final chance for those on the roster bubble to show what they can do.
That's what the fourth preseason game is traditionally all about, after all, as the majority of the starters won't see the field on Thursday in favor of the players who are fighting to prove that they belong.
In fact, the game will take place just a few days prior to one of the biggest weekends in the National Football League, as every franchise narrows down its roster from 90 to 53 players. That means more than 1,100 individuals will soon be on the open market across the league, making Thursday night's game an audition for not only the Chiefs, but the entire NFL.
"I appreciate the opportunity that some of these young kids get. They get to apply for a job, whether it is here or with 31 other teams," said Offensive Coordinator Eric Bieniemy. "They get an opportunity to put what they are and who they are on tape. That's what is important about this last game."
Among the players embracing that opportunity on Thursday night will be quarterbacks Chase Litton and Kyle Shurmur, who will each see action in the game. Litton is in his second year with the Chiefs after spending the 2018 season on the practice squad while Shurmur is in the midst of his rookie campaign.
Both players have already competed quite a bit this preseason in the later portions of games, but this one belongs entirely to them. It's simply an extraordinary opportunity – something that quarterback Patrick Mahomes discussed earlier this week.
"Being able to go out there and get the majority of the playing time [is big] – just going out there, doing things and running the offense the right way," Mahomes said. "That's the thing with this league, it's the 'next man up' mentality that guys have to come in with knowing that whatever opportunity comes, they have to take advantage of it."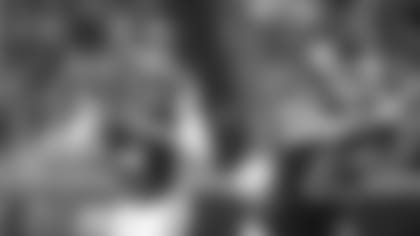 Mahomes certainly knows a thing or two about seizing opportunities, and he's made sure to pay it forward to both Litton and Shurmur this summer.
"I think the biggest thing for me was telling them the mistakes I made and how to eliminate those," Mahomes said. "I think that was a good thing Alex [Smith] did for me in my rookie season. You're trying to find a plan and the best way to learn this information and process it as fast as you can. So, I'm trying to help them as much as I can and tell them the way I picked it up and how I was able to learn stuff faster than other people when they came into the league."
It can't hurt to have the NFL MVP around giving out pointers, and while the duo of Litton and Shurmur are trying to apply that advice on the field against Green Bay, the opportunity that the final preseason contest presents is just as real on the other side of the ball.
"It's all about production in this business, so we'll be looking for the guys that'll be making plays," said Defensive Coordinator Steve Spagnuolo. "That young group, to me, has been giving tremendous effort. They get a lot more reps obviously in the preseason games. When I looked at our sheets that have the production, these young guys, some have over 100 plays already, which is good. They need that. I'd like to see, more than anything, the guys not make the same mistake twice. That tells me that maybe they're picking it up. That'll be one of the things we focus on."
It all makes for intriguing night of football, as the stakes couldn't be higher for the guys trying to stick around in this league. From Organized Team Activities (OTAs) back in May to this very moment, this summer has been the experience of a lifetime for these players. It hasn't just been a shot at the NFL, it's been the realization of a childhood dream.
And when the Chiefs take the field on Thursday night in Green Bay, those that suit up will have their chance to extend that dream a little bit longer.
"These kids get an opportunity to go out there and play 60 minutes of football in an NFL game," Bieniemy said. "Some tough decisions have to be made, but they don't necessarily have to be tough if you go out there and put consistent behavior on tape that says, 'You know what? This kid here is worthy enough to be a part of what we want to build.'"
Catch the Chiefs and Packers on Thursday night at 7 p.m. on KCTV5.