The date was January 15, 1967.
It was Super Bowl I, and for the very first time, representatives from the AFL – the Kansas City Chiefs - and NFL – the Green Bay Packers - were set to clash against one another.
The Chiefs ultimately lost that game, but the framework was laid for what the National Football League is today. The two leagues merged a few years later, and the rest is history.
Remarkably, the Chiefs and Packers have met just 11 times since that matchup fifty-two years ago, and only four times since the turn of the millennium. That includes Kansas City's unforgettable 17-point comeback at Lambeau Field back in 2003 and the Chiefs' upset of the previously unbeaten Packers late in the 2011 campaign at Arrowhead, making for some instant classics in the all-time series despite only playing every so often.
And, as the Chiefs and Packers take the field this Sunday night, the stage will be set for yet another matchup between the two iconic franchises on the Arrowhead grass.
The contest will not feature quarterback Patrick Mahomes, however, as the reigning NFL MVP recovers from a knee injury that he suffered in last week's victory over Denver. Mahomes participated in practice this week on a limited basis, but Chiefs' Head Coach Andy Reid ultimately decided to rule out Kansas City's 24-year-old quarterback for the game on Friday afternoon.
"He just wasn't ready right now," Reid said. "That was our decision, not his. He wanted to play right after it happened, but he needs a little bit of time there."
The Chiefs will turn to veteran quarterback Matt Moore in the meantime, who performed admirably during his three quarters of work last week following the injury to Mahomes. Moore completed 10-of-19 passes for 117 yards and a touchdown in the game, and while stepping in for a player of Mahomes' caliber is far from easy, the 11-year-veteran handled it with poise.
"You realize quickly that it's time to go, there are people relying on you and you have a job to do. That all kind of hit me pretty quick," Moore said. "I went in the huddle and got some inspiration from the guys, which was good stuff. That's a great part of the game and we just went [from there]. I told them let's work together…and that's what we did."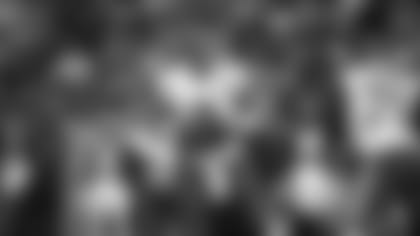 It's worth remembering that Kansas City was only up by a single score when Moore first took over, and alongside a tenacious effort from the defense, the 35-year-old Moore came in and led the Chiefs to a 24-point victory.
Moore will now be relied upon once again on Sunday, and just like last week, the coaching staff is confident that he can put the Chiefs in a position to succeed.
"Matt's been around for a long time. He's been there done that. He's played from a starter's perspective and from a backup's perspective. The kid is very sharp," said Offensive Coordinator Eric Bieniemy. "He has a way of commanding the offense and I know he's excited about the opportunity that's been presented to him."
Fortunately, Moore will have a major reinforcement available at his disposal on Sunday in wide receiver Sammy Watkins, who missed the last two weeks with a hamstring injury but is set to return against Green Bay.
Watkins joins fellow wide receiver Tyreek Hill - who hauled in a 57-yard touchdown from Moore last week - tight end Travis Kelce and the rest of the offense to round out the Chiefs' electric group of pass-catchers, but in order to get the ball to his playmakers, Moore will need to avoid one of the better pass-rushing duos in the NFL.
With 13.0 sacks and 24 quarterback hits between them, the tandem of linebackers Preston Smith and Za'Darius Smith are as menacing a group as ever, combining to form the only pair of teammates in the league with six or more sacks.
And while the bulk of the damage comes from those two, the Packers try and bring pressure from just about everywhere in order to slow down the opposition.
"They have a good combination of scheme and talent," said offensive tackle Mitchell Schwartz. "They can bring anybody from any spot at any time. There's a lot of flexibility there in terms of dialing up the pressure. It can be a corner, a safety, a nickel and a defensive end. Most teams would just rush the four guys that get paid to get after the passer, but for them, it can be any four of the 11 guys out there. That's what makes things difficult."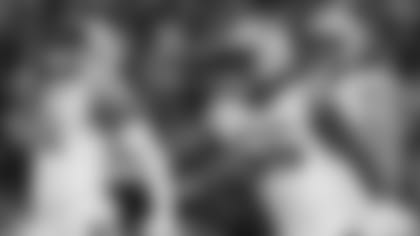 It's important to note that the Chiefs will be without offensive linemen Eric Fisher (groin) and Andrew Wylie (ankle) on Sunday, meaning the group that yielded just one sack last week against Denver will look to produce similar results against Green Bay's impressive attack.
On the other side of the ball, the Chiefs will look to generate some pressure of their own against Packers' quarterback Aaron Rodgers.
Green Bay piled up 42 points and nearly 500 total yards of offense in last week's victory over the Oakland Raiders behind five touchdown passes from the 15-year veteran, who is in the midst of as strong a season as ever.
"He's a heck of a player – a future Hall of Famer – and he's playing at a very high level right now," Reid said of Rodgers. "It looks like he has a good feel for their offense, the offensive line is playing well, and his receivers are doing a nice job for him. He has some good players around him and [their offense] is playing well."
Indeed, Rodgers can still sling it.
Through seven games this year, the two-time NFL MVP has thrown for 2,019 yards and 13 touchdowns while posting a 103.7 passer rating. Rodgers' 21 passes of 25+ yards rank second in the NFL to only Mahomes (23), and he's only thrown two picks on the season to go along with his impressive numbers.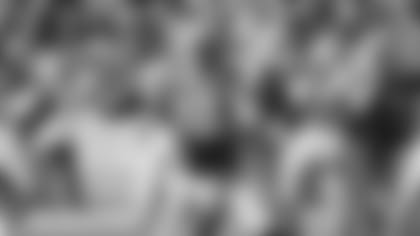 Stopping Rodgers is no simple task, but even though the Chiefs will be without defensive tackle Chris Jones (groin), defensive end Frank Clark (neck) and cornerback Kendall Fuller (thumb) due to various injuries on Sunday, those that will be taking the field are up for the challenge.
"We just have to play good defense. It sounds simple and cliché, but that's what we have to do," said linebacker Anthony Hitchens. "I played against Aaron Rodgers a lot of times when I was in Dallas and ended up on the bad side, so hopefully can get all 11 of our guys playing well and fast."
Rodgers has thrived under first-year head coach Matt LaFleur, spreading the ball around to pass-catchers Marquez Valdes-Scantling (21 catches for 416 yards and 2 touchdowns), Jimmy Graham (18 catches for 214 yards and 3 touchdowns) and Geronimo Allison (17 catches for 177 yards and 2 touchdowns) among others.
That list doesn't even include top target Davante Adams, who is listed as doubtful for Sunday's game with a toe injury, but the Packers' leader in receptions this season is actually tailback Aaron Jones, who's hauled in 27 catches for 196 yards and a score.
Jones forms a dynamic backfield alongside fellow tailback Jamaal Williams, tallying 904 yards from scrimmage and 12 touchdowns this season between the two of them.
Kansas City held Broncos' running backs Phillip Lindsay and Royce Freeman to just 71 yards on the ground last week, and if the Chiefs are to come out with a victory on Sunday, slowing down Jones and Williams will likely be critical.
It all makes for an interesting matchup on Sunday night as the Chiefs, though missing their All-Pro quarterback and some other significant contributors, aim to win their second-straight.
Catch the Chiefs and Packers on Sunday at 7:20 on NBC.