GAME TIME: 5:40 p.m. CT on Sunday, January 20
LOCATION: Arrowhead Stadium in Kansas City, Mo.
HOW TO WATCH: CBS (KCTV5 local), the NFL App and the Yahoo! Sports mobile app
HOW TO LISTEN: 101.1 The Fox
The Kansas City Chiefs are in uncharted territory for a generation of fans, marching all the way to the AFC Championship Game for the first time in more than two decades and hosting it at Arrowhead Stadium for the first time ever.
The excitement around town is palpable and the expectations for this group have never been more attainable.
A trip to the Super Bowl is one victory away, and fittingly, the New England Patriots are the final obstacle standing in the way.
New England, of course, is no stranger to this moment. This Sunday's contest will mark the Patriots' 13th trip to the conference title game in the last 18 seasons and their eighth-straight.
They've been the model of success in the NFL over the past 20 years behind the duo of head coach Bill Belichick and quarterback Tom Brady – the most productive pairing in the history of the league – bringing five championships to Foxboro in that time.
One thing that separates this game from several of those prior championships, however, is the venue.
The Patriots have hosted all but two of their seven-consecutive title games since 2011 - falling in both contests – and Sunday's game is set to take place within the raucous confines of Arrowhead Stadium.
"Hopefully, they won't be able to hear anything," said linebacker Reggie Ragland. "These folks take pride in that around here, so I'm excited for them to go out there and do what they do."
Indeed, the Arrowhead faithful have done their part this season.
Kansas City is 8-1 at home on the year, holding the opposition to just 17.4 points per game in those contests. It's an advantage that Brady and the Patriots know well, as Kansas City set the Guinness World Record for crowd noise during a huge win over New England back in 2014.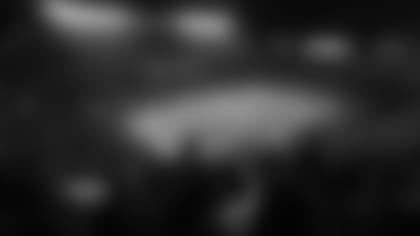 That couples nicely with the fact that, for whatever reason, the Patriots have struggled on the road this season in general.
New England is 3-5 away from Gillette Stadium this year - scoring just 21.6 points per game – while posting a perfect record at home with an average of more than 30 points per contest.
Though despite those struggles away from home, the Chiefs certainly aren't taking New England – the league's winningest team since Belichick and Brady joined forces in 2001 – lightly.
"They're a heck of a team, so I don't get caught up in all that. I mentioned this before, you're talking about a dynasty - if there is such a thing - in the National Football League," said Chiefs' Head Coach Andy Reid. They've been that. You're talking about a head coach that I think the world of - I think he's a great coach. He's done a phenomenal job keeping that thing together. We're getting ready to get their best shot - offense, defense and special teams."
And it's a shot the Chiefs are ready to combat, especially after narrowly dropping the first meeting between these two teams back in Week 6. Kansas City put together multiple rallies in that game - which many consider one of the best contests of the 2018 campaign – before ultimately falling on a field goal as time expired.
The loss was chock full of lessons – it was the first professional loss of Mahomes' career, after all – but it also featured a strong bounce-back performance from the Chiefs' young quarterback in the second half and in the games to follow.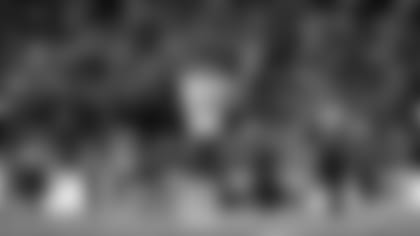 "[He's] a young player. Those things are going to happen at times," Reid said. "He was able to recover from that one and learn some good lessons that helped him with the other games down the road after that one. They had a good plan and that's the way it worked out."
"You just can't make mistakes," Mahomes added. "They know how to capitalize on those. We had opportunities in the first half and then I missed [some] open throws, or we missed them with assignments or whatever the scenario was. You can't make those mistakes if you want to beat teams like the Patriots, who have found ways to win for a long time now."
That longevity is largely due in part to the timeless Brady, who won his first Super Bowl when Mahomes was six years old. It sets the stage for a clash of generations between perhaps the greatest quarterback of all time and the league's brightest young star.
"He's done so much in this league and he's still doing it to this day," Mahomes said of Brady. "He's going to play for more years to come, so I'm always going to strive to do some of things that he's done - with the Super Bowls that he's won. That's the ultimate goal."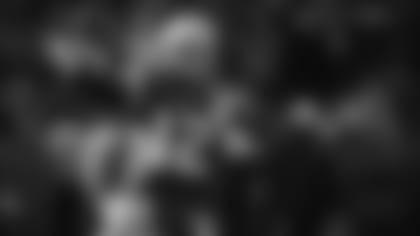 Brady is pursuing that same goal yet again at the wheel of the fourth-best scoring offense in the NFL (27.3 ppg). His top weapons on the year include tailback James White - who hauled in a team-high 87 catches for 751 yards and seven touchdowns – and wide receiver Julian Edelman, one of Brady's favorite targets over the years who caught 74 passes for 850 yards and six scores despite missing the first four weeks of the season.
And you can't discuss New England's offense without mentioning tight end Rob Gronkowski, who had a down year by his lofty standards (47 catches, 682 yards, 3 touchdowns) but still exists as one of the toughest matchups in the league.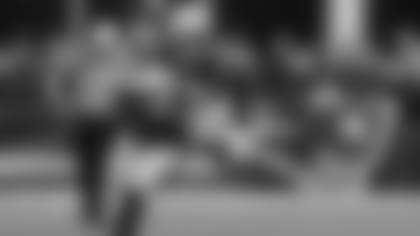 But as much as New England is known for Brady and the passing game, the Patriots' rushing attack has also impressed this season.
Rookie tailback Sony Michel finished just shy of the 1,000-yard mark on the year while White and veteran running back Rex Burkhead combined to chip in another 611 yards on the ground, forming a dynamic stable of players capable of moving the ball.
That's especially been the case recently, as New England has ran the ball 111 times for 559 yards – averaging 5.04 yards per run – over their last three games.
It all adds up to create a compelling matchup with Kansas City's defense, which is coming off its top performance of the season in the Divisional Round against Indianapolis. The Chiefs held the Colts to just seven offensive points in that game and didn't yield a third-down conversion for the entirety of the contest.
"I think we were communicating and we were playing together," said linebacker Justin Houston, who finished the game with two sacks. "Once you get that done and you get everybody to communicate on the same page, the sky's the limit for this defense."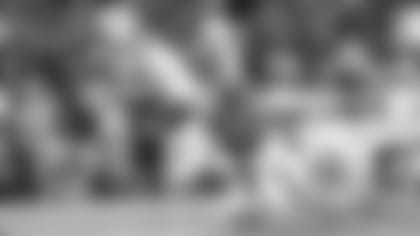 The Chiefs will look to keep that trend going as Belichick, one of the top defensive minds in the history of the game, looks to find similar success on the opposing sideline.
Belichick is known for schematically taking away a team's top option on offense, but it's a challenge that Mahomes and this particular group of playmakers – which led the league in both scoring (35.3) and total (436.3) offense this season – is uniquely positioned to attack.  
"I feel like with this offense - you've seen it all year - someone new can step up every single week," Mahomes said. "We have a lot of options - we have a lot of guys that can go out there and make plays - and they have been all season long. Whoever is open, I'll throw the ball to them no matter who it is. Hopefully, that's the formula to have success and hopefully get a win."
Those words were on full display all season long, as Mahomes found 12 different players for touchdowns during the year. Wide receiver Tyreek Hill was on the other end of a team-leading 12 of those scores, hauling in three against New England in Week 6.
In fact, the electric Hill has 14 catches for 275 yards and four touchdowns in two career meetings with the Patriots. Furthermore, New England has allowed just five touchdown receptions of 75 yards or more since 2012, and Hill is responsible for two of them.
Success aside, it doesn't change Hill's preparation heading into Sunday.
"I'm going to do the same thing that I have been doing all year," Hill said. "I have to continue to be humble, continue to trust this process and continue to work hard, so that's what I'm going to do. Come in and work."
That attitude reflects the general sentiment in the locker room despite the biggest game in the history of Arrowhead Stadium on the horizon.
"You don't change. It's not what you do. You just come in and you shoot [it to] these guys straight. I think that's what we all want," Reid said. "If I have education I can share with them, I share it with them and then get yourself ready to play. All of this doesn't necessarily matter [during] the game. You eliminate those distractions, you get yourself ready to play against a good football team and, really, it comes down to that when you're out there on the field. All the hype and celebrations, press conferences and all of those things, once it's kick off time, you want to make sure that you've prepared yourself right."
And, as game-time nears, that's where the top homefield advantage in the NFL comes into play.
"Whenever you can go out in pregame warmups and feed on the energy because the fans are already there packing the stadium that early, it truly is special," Mahomes said. "We feed off that the entire game. There's not an empty seat in the stands and I know there won't be an empty seat in Arrowhead this week. I'm excited just to be in front of that crowd playing for this AFC Championship."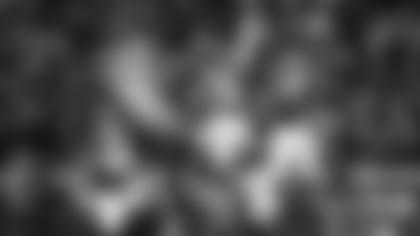 It's a game that stands as the final hurdle in Kansas City's pursuit of its first Super Bowl appearance since 1969 - an opportunity that punter Dustin Colquitt, the Chiefs' longest-tenured player, articulated better than anyone.
"Can you think of a better town in this country that would love and crave an AFC Championship more than Chiefs Kingdom?" Colquitt asked. "I can't."
The Chiefs have a chance to deliver that to their fans on Sunday.