It was nearly a year ago that these two teams met with a berth in the Super Bowl on the line.
The Kansas City Chiefs rallied to score 24 points in the fourth quarter, forcing overtime, but the New England Patriots found the end zone on their next drive and the rest is history.
It was an instant classic between a pair of teams that have gone head-to-head in some heavyweight contests over the years, and on Sunday, the Chiefs and Patriots will add another chapter to one of the league's top budding rivalries.
This will mark the sixth time the two squads have played since 2014, with New England edging Kansas City in each of the last two games – both of which took place last season - by a combined nine points. The Chiefs last beat the Patriots back in 2017 in Foxborough behind a 42-point performance on offense and also defeated New England on Monday Night Football at Arrowhead in 2014.
Each matchup has provided plenty of thrills – from 142.2 decibels of sound booming throughout Arrowhead to wide receiver Tyreek Hill's three-touchdown game in 2017 – and that shouldn't be a surprise. In fact, the Patriots (84) and Chiefs (73) lead the AFC in victories since 2013. New England is responsible for the most wins in the NFL during that span while Kansas City ranks third, checking in just behind Seattle (74).
Additionally, Sunday's coaching matchup between the Chiefs' Andy Reid and New England's Bill Belichick will mark the first meeting between two coaches who each own 200+ regular-season victories since Don Shula and Tom Landry went head-to-head in 1987.
Simply put, these two teams – and their coaches - are plenty familiar with one another.
"I think they know us, and we know them. You get in and you battle. We've played them quite a few times here over the last few years," said Head Coach Andy Reid. "It just comes down to execution on both sides of the ball and on special teams."
Kansas City has consistently executed offensively better than just about anyone else against the Patriots lately, averaging 34.8 points-per-game over the course of the last five meetings - the best mark league-wide versus New England – and they'll look to keep that trend going this go-around against one of the top defenses in the NFL.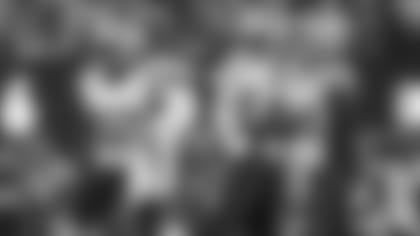 The Patriots are yielding a league-best 12.1 points-per-game - surrendering more than 14 points just twice - under the direction of Belichick, who is considered by many to be the greatest defensive mind in the history of the game due in large part to his ability to change schemes from game to game.
"When you play Bill and the Patriots, you're going to get something different every week," Reid said. "That's where you bank on knowing your scheme and fundamentals, knowing your players and how they play."
"They're a team that's going to have stuff that we didn't necessarily prepare for because they're going to do things they haven't done in maybe two or three years," quarterback Patrick Mahomes added. "We've watched the tape and looked at everything they can possibly do, but whenever we get these unscouted looks, it's about me finding the best way to get us into the best play and not take these negative plays while keeping the offense moving."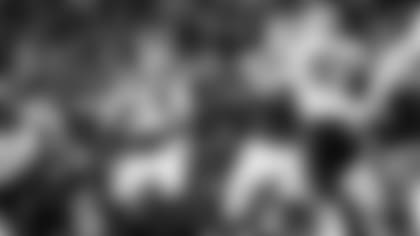 Mahomes has performed well in his two career outings against New England, tossing seven touchdowns to just two interceptions while posting a 113.2 passer rating despite ultimately coming up short in both contests, and as effective as the Patriots' defense has been this season, they've struggled lately against top-tier competition.
The Baltimore Ravens tallied 37 points against New England back in Week 9 and just last Sunday, the Houston Texans found the end zone four times as they dealt the Patriots their second loss of the year.
It's a recipe the Chiefs will aim to replicate on Sunday.
"I think the biggest thing was when they had their opportunities, they hit them. I think that's the big thing," Mahomes said. "They're not going to give us a lot of opportunities - they're a very good defense and very sound with what they do. It's about taking what's there and when you get the big shot or the big play, you hit that and score touchdowns when you do."
Conversely, the Chiefs' defense has its sights on slowing down Patriots' quarterback Tom Brady and a New England attack that's struggled of late. In fact, the Patriots are averaging just 18 points-per-game over their last four contests and have been outscored by nearly two touchdowns in that span.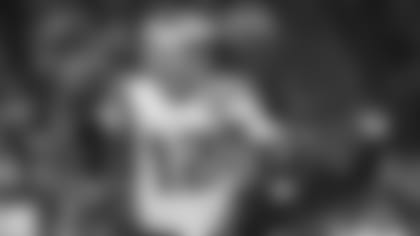 Though regardless of their difficulties on offense lately, Kansas City isn't taking New England – world champions in three of the last five seasons – lightly, especially after falling by the narrowest of margins in the AFC Championship Game last January.
"I feel like we're a better team than we were last year defensively. We're stronger and I think we learned from our mistakes against them," said defensive tackle Derrick Nnadi. "Coming into this week, we have a bigger chip on our shoulder and we're ready to play this game."
That means containing wide receiver Julian Edelman - the Patriots' top weapon in the passing game with 82 catches for 915 yards and five touchdowns on the year - and tailback James White, who has 720 yards from scrimmage this season.
If the Chiefs can do that defensively - maintaining the momentum they've built over the unit's last two outings against Los Angeles and Oakland – while executing the league's third-best scoring offense and limiting mistakes, Kansas City has as good a shot as any to end the Patriots' 18-game winning streak at home.
The Chiefs have Super Bowl aspirations, and as the old adage goes, if you want to be the best, you have to beat the best. New England has been just that for decades, and with the homestretch of the season underway, the Chiefs have a shot to prove that they belong in that conversation.
"We have to come prepared, and I think we definitely will be," said wide receiver Sammy Watkins. "I feel like we're going to play the best game that we've played, and I can't wait."
Catch the Chiefs and Patriots on Sunday at 3:25 CT on CBS.