It was 11 weeks ago that the Kansas City Chiefs compiled an electric, 28-point second quarter on their way to an early-season victory over the rival Oakland Raiders.
Quarterback Patrick Mahomes threw for 443 yards, wide receiver Demarcus Robinson posted the best performance of his career and the defense picked off Raiders' quarterback Derek Carr twice as the Chiefs notched their 11th win in the last 13 meetings with Oakland.
In fact, since Head Coach Andy Reid arrived in Kansas City seven years ago, the Chiefs have averaged 30.3 points-per-game against Oakland while amassing the second-most points (394) of any team in that span against a single opponent. Even in the Chiefs' two losses during that period, Kansas City fell by a combined five points.
It's been a dominant stretch by the Chiefs over perhaps their greatest rival, and it's a trend they'll look to continue this weekend as Kansas City hosts the Raiders at Arrowhead with plenty on the line.
The Chiefs currently own a one-game lead over Oakland in the AFC West standings, and with just five games left to go in the regular season, this weekend's matchup is pivotal for both teams in the race for the division crown.
"The rivalry we have [with them] has been a good one for a long time, and [with it] being for first place in the division and setting yourself up for the rest of the season, it's definitely going to be a big one," Mahomes said. "We're [also] excited for the opportunity to get to play at Arrowhead. We haven't been here in a while. I haven't played here in what seems like two months now, so I'm excited to play in front of our fans and against a great opponent."
Indeed, it's been 29 days since the Chiefs last played at Arrowhead in a thrilling victory over the Minnesota Vikings. Part of that delay is due to the bye last weekend, providing both some time off amidst the grind of the season and additional time to prepare.
"You get an extra week to watch your opponent, so that's what I did," said rookie wide receiver Mecole Hardman. "I watched [the Raiders], got my body right and just came into the week ready to go."
It's always worth noting that Chiefs' Head Coach Andy Reid is the best in the business coming off of a bye, posting a 17-3 record during his illustrious career. Interestingly enough, it was nearly a year ago to the day that Kansas City returned from the bye to play Oakland last season, where they outlasted a Raiders' rally to emerge with a seven-point victory.
That particular contest was Reid's first time coaching across from Raiders' Head Coach Jon Gruden as divisional opponents, but now with three matchups in the books – all victories for Reid – these two teams are plenty familiar with one another.
"I think both teams know each other. This is the fourth time that we've played that [coaching] staff, so they have a pretty good idea of what we do, and we have a pretty good idea of what they do," Reid said. "We just have to get ourselves ready. The way that the National Football League is right now - and it really has been - there is a strive for parity and that's kind of where we're at in this league. You better be prepared every week."
That preparation will be key on Sunday as the Raiders have showed significant improvement offensively since the last meeting between the two teams nearly three months ago, much of which is due to the success of rookie tailback Josh Jacobs.
Jacobs – who the Raiders selected in the first round out of Alabama – ranks sixth in the NFL in rushing (957 yards) while posting the fourth-best rushing average (4.76) among players with at least 200 carries.
"They have one of the best running backs in the league," said defensive lineman Chris Jones. "The way he makes people miss tackles and the way he cuts and gets upfield, he's really helped them get better."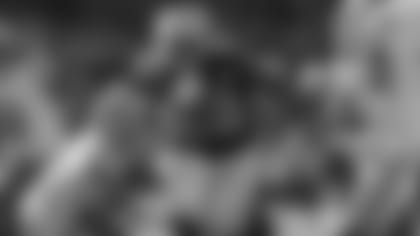 Jacobs tallied just 34 yards on the ground last week as the Raiders fell to the New York Jets on the road, but prior to that, the five-foot-10, 220-pound Jacobs had amassed at least 100 rushing yards in four of his last six games.
Elsewhere on offense, the Raiders' top targets through the air are tight end Darren Waller (59 catches, 707 yards, 3 touchdowns) and wide receiver Tyrell Williams (32 catches, 480 yards, 5 touchdowns), both of whom have helped Raiders' quarterback Derek Carr compile one of his best statistical seasons as a professional.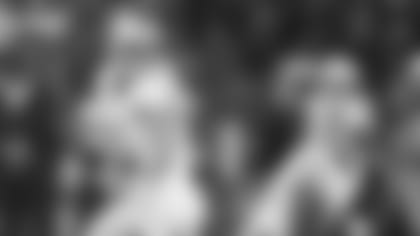 Carr currently owns career-highs in completion percentage (70.9), yards-per-attempt (7.8) and passer rating (101.1), leading Oakland to victories in five of their last eight games.
"He's a rhythm thrower. It's all about timing," Jones said. "The timing Carr has with his receivers is phenomenal, so he's able to get the ball out fast. For us, we just need to keep rushing and get to him."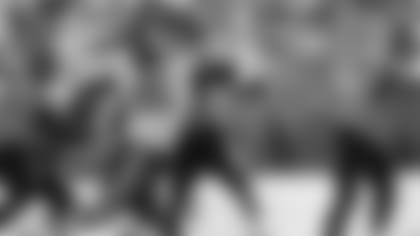 The Chiefs have found plenty of success doing just that lately, racking up 21 sacks – the fourth-most in the NFL – since Week 7, but it won't be easy. Oakland has yielded the fewest sacks in the NFL this season (16), providing the pass-rush with an intriguing challenge on Sunday.
On the other side of the ball, the Chiefs' offense is set to have wide receiver Tyreek Hill back after the electric pass-catcher missed the majority of Kansas City's victory over Los Angeles with a hamstring injury. The Chiefs won't have tailback Damien Williams available as he deals with a rib injury, but aside from Williams, this will mark the healthiest Kansas City's offense has been since Week 1.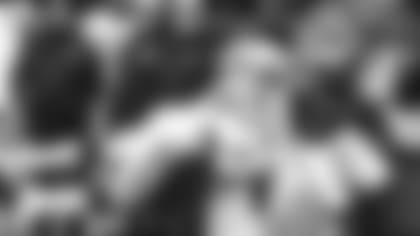 Mahomes, Hill and company will line up against an Oakland defense that features several young playmakers, including rookie pass-rushers Maxx Crosby (7.5 sacks) and Clelin Ferrell (3.5 sacks), making for a potentially thrilling game with first place in the division up for grabs.
Simply put, these kinds of games are what it's all about.
"You put things on the line here and you get to this part of the season and things count for both teams," Reid said. "It should be a great game and I know Arrowhead will be rocking here on this Thanksgiving weekend. They'll be ready to go, and it should be a great environment for a game."
Catch the Chiefs and Raiders on CBS at 3:25 on Sunday.