GAME TIME: 7:15 p.m. CT on Monday, Nov. 19
LOCATION: Los Angeles Memorial Coliseum in Los Angeles, Calif.
HOW TO LISTEN: 101.1 The Fox
Games like this simply don't come along very often.
With just two losses between them, the Kansas City Chiefs and Los Angeles Rams have been the class of the National Football League this season.
Both teams feature prolific offenses led by two of the top young quarterbacks in the league, and with the best record in the NFL on the line, the Chiefs and Rams will face off under the lights at the Los Angeles Memorial Coliseum on Monday night.
It's a matchup that's already worked its way into the history books before either team has played a down.
Just seven players in the near century-long history of the NFL have ever tossed for at least 3,000 yards and posted a passer rating of 110.0 through the first 10 games of a season, and two of them will meet on Monday in the Chiefs' Patrick Mahomes and the Rams' Jared Goff.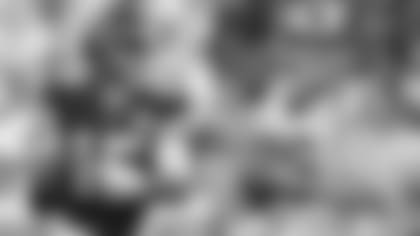 The two signal callers lead the league in passing yards (Mahomes: 3,150, Goff: 3,134) and throws of at least 25 yards (Mahomes: 32, Goff: 28) while leading their respective teams to the most (Chiefs: 353) and second-most (Rams: 335) points in the NFL.
Those performances have each led to a whole bunch of wins, and in fact, Monday's contest will represent the first clash of teams with one or fewer losses this late in the season in five years.
Simply put, games like this are rare, and it'll take place with the eyes of the nation watching.
"You're very excited. First off, it's Monday Night [Football], so you're going to be the only thing on TV, and you're going to get to play against a really, really good team in every aspect," Mahomes said. "They're good on special teams, good on defense and good on offense, and when you play in this league, you want to play against the best. Getting to compete against a team like this is going to be a great challenge for us and we're going to go out there and compete."
Mahomes has done plenty of competing through his first 10 games as the Chiefs' starting quarterback, already tossing a franchise-record 31 touchdowns while throwing for the fourth-most passing yards through Week 10 in NFL history.
The 23-year-old Mahomes has already tied the Chiefs' single-season mark for 300-yard passing games (8) and has multiple touchdowns through the air in each of his last five games, distributing the ball to a slew of playmakers on offense.
That arsenal includes wide receiver Tyreek Hill, who is just 117 receiving yards shy of 1,000 on the year and whose nine touchdowns rank second in the NFL, and tailback Kareem Hunt, who ranks fifth in the league with 1,091 yards from scrimmage.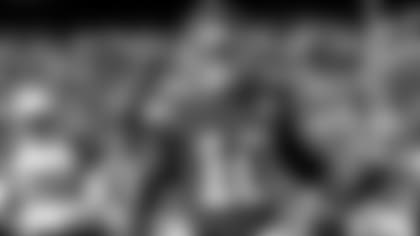 Mahomes will look for Hill, Hunt, All-Pro tight end Travis Kelce and the rest of the Chiefs' pass-catchers yet again on Monday while attempting to evade one of the league's most dominant defensive lines.
"They've got some pass rushers. [They have defensive tackles] Aaron Donald, Ndamukong Suh and Michael Brockers - I could name this entire defense, and it's probably one of the top defenses in the NFL," said Offensive Coordinator Eric Bieniemy. "But when it's all said and done with, we have to go out and perform at a high level. If we want to come out victorious, everybody has to be accountable. We have to play hard, we have to play fast and when [a guy is] called upon to make a play, [he is] responsible for making that play."
Donald, in particular, is often regarded as one of the top defensive players in all of football.
The fifth-year lineman leads the NFL in sacks (12.5) and tackles-for-loss (16) as the anchor of a Rams' defense that isn't short on playmakers, though they've struggled to slow opponents down of late.
Los Angeles yielded 31 points last week in a narrow victory over Seattle and 45 points the week prior in a loss to New Orleans – beginning a trend the Chiefs will aim to continue on Monday.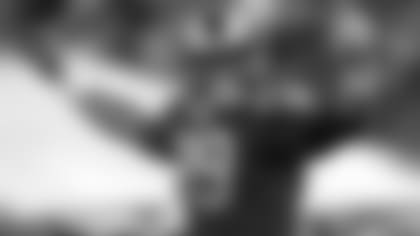 The Rams are just as talented on the other side of the ball, allotting Goff with an abundance of weapons offensively. That group is led by All-Pro tailback Todd Gurley, who leads the league in scrimmage yards (1,390) and touchdowns (17) as the workhorse of Los Angeles' attack. 
"He is a heck of a player - a great player," said Chiefs' Head Coach Andy Reid. "You have to be disciplined [on defense]. They're a disciplined offense, so you have to be disciplined from a defensive standpoint. You have to practice that way and then you go play."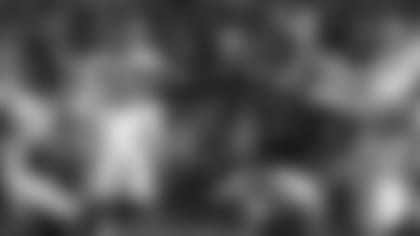 In addition to Gurley, who has accounted for 30 percent of the Rams' total yards on offense, Goff has a pair of talented receivers at his disposal in Brandin Cooks (857 yards; 3 touchdowns) and Robert Woods (832 yards; 3 touchdowns), though it's worth mentioning that Los Angeles' top end-zone threat, wide receiver Cooper Kupp, will miss Monday's game with a knee injury.
Still, even without Kupp, the Rams' pass-catchers can stretch the field and create problems, presenting an intriguing challenge for a Chiefs' defense that ranks fourth in the NFL in points allowed per game (17.0) over the last four weeks.
It should be fun to watch as, overall, Kansas City takes on a team that shares its legitimate Super Bowl aspirations with the homestretch of the regular season coming into focus.
"You want to compete against these teams because they are going to be the teams that are there at the end of the season," Mahomes said. "You want to make sure that you can go out there and compete and we're just going to try to stay within ourselves. Hopefully, doing the same stuff that we've done this entire season, we can come out with a win in the end."
The Chiefs will try to do just that on Monday night. Catch the game on ESPN at 7:15.