GAME TIME: 7:20 p.m. CT on Sunday, Dec. 23
LOCATION: CenturyLink Field in Seattle, Wash.
HOW TO WATCH: NBC (KSHB Local)
HOW TO LISTEN: 101.1 The Fox
The playoffs might as well begin this weekend.
Two contenders will meet under the lights with everything to play for and the nation watching as the Kansas City Chiefs and Seattle Seahawks clash at CenturyLink Field on Sunday night in a game full of implications.
The Seahawks can claim an NFC wild card spot with a victory while the Chiefs are jockeying with the Los Angeles Chargers for the AFC West crown. Los Angeles fell to the Baltimore Ravens on Saturday night, which means Kansas City clinch the division and a first-round bye in the postseason with a victory over Seattle.
Simply put, both teams have plenty on the line as they take the field on Sunday Night Football.
The Seahawks own an 8-6 record this season and have won four of their last five games behind the top rushing attack in the NFL. Seattle leads the league in rushing yards per game (154.9) and rushes of double-digit yardage (66) with a battery of tailbacks that includes Chris Carson (913 rushing yards), Mike Davis (439 rushing yards) and Rashaad Penny (413 rushing yards).
Penny, Seattle's first-round pick in the 2018 Draft, is listed as questionable for the game with a knee injury, but the duo of Carson and Davis is still more than capable even if the former San Diego State star can't suit up.
Carson, in particular, is coming off his top game as a professional with 148 yards from scrimmage in Seattle's overtime loss to the San Francisco 49ers last week. He has the fifth-most carries in the NFL (90) since Week 11 and has been critical in the Seahawks' midseason turnaround from 4-5 in early November to fighting for a playoff spot a month later.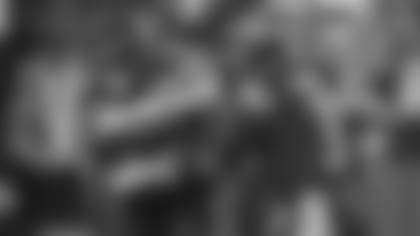 The Chiefs' ability to slow down that rushing attack - whether it be Carson, Davis or Penny if he's able to play - will likely be paramount on Sunday.
"It takes team defense," said linebacker Anthony Hitchens. "All 11 guys need to be on the same page and getting to the ball. As long as we do that, I think we'll be alright."
Of course, Seahawks' quarterback Russell Wilson can move the ball with his legs, too.
The dynamic Wilson has 57 carries for 321 yards on the ground this season – or 5.6 yards every time he tucks and runs with the ball.
It marks the second time in three weeks that Kansas City will face a mobile quarterback after defending Ravens' signal caller Lamar Jackson back in Week 14, though Wilson is more of a traditional passer than the fleet-footed Jackson at this point in his career.
"He will run the option game a bit – the RPO type thing - or he's involved with a read, but not to the extent that Baltimore does," said Head Coach Andy Reid. "You still have to be aware of him though, because he's nifty, and he's obviously a good thrower, too. You have to be ready for that."
Indeed, Wilson is in the midst of one of the best statistical seasons of his career.
The seven-year veteran and Super Bowl XLVIII champion has thrown for 3,025 yards and 31 touchdowns to just six interceptions while averaging 8.2 yards per attempt. Wilson's 111.6 passer rating is his top mark on record.
"He's been a Pro Bowl player, and rightfully so," Reid said. "Ever since he came into the league, he turned that organization around. It was a great pick by them. They have a great personnel department, a great head coach and a good coaching staff. You get a guy like that who jumps in and has been as productive as he has, my hats off to him. He's a heck of a player."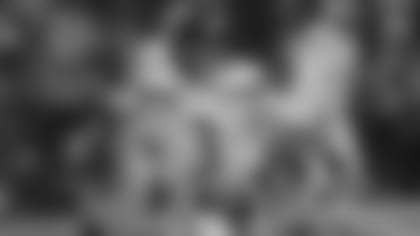 Wilson's favorite target through the air all season long has been local product Tyler Lockett, who attended K-State and whose father, Kevin Lockett, played for the Chiefs from 1997-2000. The younger Lockett has 51 catches for 800 yards and nine touchdowns on the year – all team highs – while also serving as a dynamic threat on special teams.
Fellow receiver Doug Baldwin has also been a productive target for the Seahawks over the years, and despite missing time this season due to injuries, Baldwin has still managed to haul in 41 catches for 465 yards and four scores – including two last week.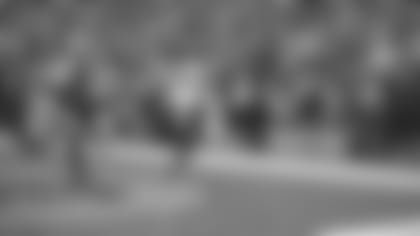 They're a talented bunch that have shown the potential to put up points, but as history has shown, any game against Seattle comes down to their defense.
The Seahawks aren't quite the heralded defensive unit that wreaked havoc on the league for much of this past decade, but they can still get the job done.
Seattle owns the seventh-best scoring defense in the NFL this season (20.9 points per game) and has yielded more than 30 points just twice, with both times occurring against the Los Angeles Rams.
Defensive end Frank Clark has been a menace statistically with a team-leading 12.0 sacks on the year and the unit will be receiving some reinforcements on Sunday with the return of linebacker K.J. Wright.
Wright has missed the last five games with a knee injury and has played in just three games this season overall, but when he's on the field, the guy is productive. The veteran linebacker has triple-digit tackles in each of his last four seasons.
"He's another veteran that lines up next to [linebacker Bobby] Wagner. Those two guys have been playing together for a while now," said Offensive Coordinator Eric Bieniemy. "He's a very unique 'backer who brings a lot of playing time to the position, but it's the Seattle Seahawks. They play hard, they play fast and they get after it."
The Chiefs, meanwhile, are certainly up for the challenge.
Kansas City owns the top scoring (35.6) and total offense (438.9) in the NFL this season, becoming the only team in the history of the league to score at least 26 points in each of their first 14 games.
Quarterback Patrick Mahomes has been responsible for much of that success, authoring a record-shattering campaign in his first year as Kansas City's starter under center.
The 23-year-old Mahomes already owns the franchise record for passing touchdowns in a single season, and with 49 yards through the air on Sunday, he can pass Trent Green (2004) for the most passing yards in a single season by a Chiefs' quarterback.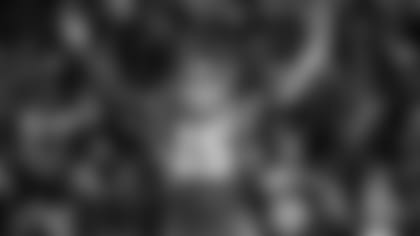 Pass-catchers Tyreek Hill and Travis Kelce are also in line to break some records, as Hill needs just 88 yards for the franchise single-season receiving mark and Kelce is only 108 yards shy of passing Rob Gronkowski for the most receiving yards by a tight end during a season in NFL history.
There's plenty of history to be made, but it won't be easy in front of the Seahawks' faithful.
Seattle is 16-2 in prime-contests since 2010 and owns one of the better home-field advantages in the league.
"It's always a great venue to play at," Reid said. "They're loud. It's a good football city and you love that. You love that energy. It should be a good game. Our guys will be fired up and I'm sure their guys will be fired up. That's what the NFL is all about. You love moments like that."
"You know with it having playoff implications, it's going to be rocking pretty heavily," Mahomes added. "It's going to be a great challenge for us. It's going to give us a challenge that we can go out there and win a football game against a really good team."
The Chiefs will aim to do just that on Sunday night with the nation watching.