GAME TIME: 12:00 p.m. CT on Sunday, Sept. 16
LOCATION: Heinz Field in Pittsburgh, Pa.
HOW TO WATCH: CBS (KCTV5 local)
HOW TO LISTEN: 101.1 The Fox
What a start to the season for the Kansas City Chiefs.
From Tyreek Hill's 91-yard scamper to the end zone on his first touch of the year to quarterback Patrick Mahomes' impressive performance under center, last week's victory over the Los Angeles Chargers was nothing short of an exhilarating kickoff to the 2018 campaign.
Though as exciting as it was to begin the season in the win column against a stout opponent, the schedule doesn't let up as the Chiefs turn the page to a matchup with an old nemesis in the Pittsburgh Steelers on Sunday.
The Steelers have been a metaphorical thorn in Kansas City's side over the years, defeating the Chiefs in four of the last five meetings between the two teams. In fact, Pittsburgh is the only team to boast a winning record over Kansas City among teams with at least four chances in the regular season dating back to 2013.
Three of the four losses have been by just one score, with Kansas City falling by six points in last season's matchup, but the final results haven't been there in the end.
It's a trend that the Chiefs are intent on turning around this Sunday.
"Every game has been a little bit different, but the end result was that they won the game," said Head Coach Andy Reid. "When you play this crew, you have to play a complete game, you have to do it for four quarters. Given opportunities, you have to take advantage on both sides of the ball and special teams. That normally is what [decides] a game when two good teams are playing each other. Eliminate some mistakes in certain places, and you'll be alright."
The Chiefs certainly accomplished that last week, forcing two Los Angeles turnovers and turning each into touchdowns. That ability to convert takeaways into points could play a role on Sunday, as the Steelers turned the ball over a league-high six times in their season-opening tie with the Cleveland Browns.
Steelers' quarterback Ben Roethlisberger was responsible for five of those giveaways, tossing three interceptions and losing two fumbles, but the Chiefs aren't taking the 15-year veteran lightly.
Even at 36 years old, Roethlisberger remains as one of the league's best at lengthening the play when things break down, and he's historically played well following poor outings in his career.
"He's one of those guys that doesn't usually get the recognition that these other [great quarterbacks] get, but when he's on that field, he's a major challenge," said Defensive Coordinator Bob Sutton. "He can extend plays like probably no one else in our league. He's hard to get to the ground and has great down-field vision. He can throw it from this hash to that hash while he's scrambling."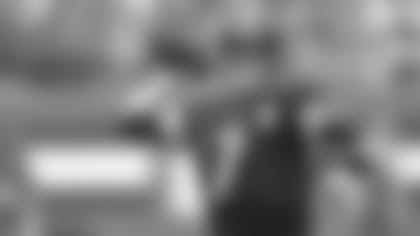 It's worth noting that Roethlisberger missed two days of practice earlier this week with an injured elbow, but it remains to be seen if that will limit his effectiveness in any way on Sunday.
Regardless of his health, Roethlisberger has two of the league's top wide receivers at his disposal in Antonio Brown and JuJu Smith-Schuster.
Brown is in a category all to himself, as the nine-year veteran led the NFL in both receiving yards (1,533) and yards per game (109.5) last season. He drew an eye-popping 16 targets in Pittsburgh's tie with the Browns, hauling in nine catches for 93 yards and a touchdown.
Along with the dynamic Smith-Schuster, the duo exists as a lethal combination through the air and creates a formidable challenge for Kansas City's secondary – though it's one they relish.
"As a [defensive back], you love chances like this," said veteran safety Ron Parker. "You know they're going to throw it, so you have a chance to get the ball. You go to sleep every night thinking about taking the ball out of the air because you know they're going to take shots down the field.
"That's the great thing about being a [defensive back]: you know teams are going to have to pass – especially when they have superstars – and they have some good receivers over there. You just want to do a good job of trying to take advantage of your opportunities and take the ball out of the air when it comes."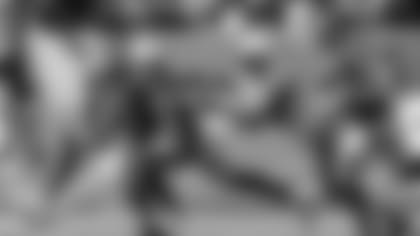 One player that won't be taking the field for Pittsburgh on Sunday is Pro Bowl tailback Le'Veon Bell, who has been absent from the team facilities as part of an ongoing contract dispute. Bell is one of the very best at his craft in the league, but second-year running back James Conner has managed to impress in Bell's stead.
A third-round pick a year ago, Conner tallied 192 yards of total offense and two touchdowns against Cleveland last week, demonstrating a knack for the dynamic play throughout his first start as a professional.
The young tailback's early success makes for yet another intriguing matchup on Sunday, but no matter who's lining up in the backfield, the Chiefs' commitment to stopping the run remains the same.
"My mindset really doesn't change week-to-week. For us as a defense, it's about trying to make the other team one dimensional and that's by stopping the run," said linebacker Anthony Hitchens. "If they want to pass the ball 50 times, we have guys that can rush them and get after the quarterback. They like to run the ball, but we just have to stop it."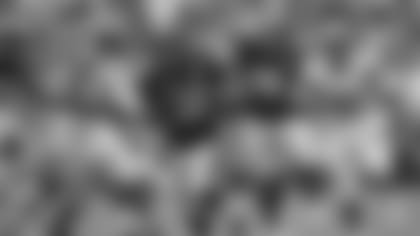 The Chiefs tallied 31 points offensively last weekend, averaging over six yards per play. Quarterback Patrick Mahomes completed 15-of-27 passes for 256 yards and four touchdowns in the contest, compiling an AFC-best 127.5 passer rating on the afternoon. Whether it was finding fullback Anthony Sherman streaking down the sideline or simply pitching the ball forward to wide receiver De'Anthony Thomas on a "pop pass," Mahomes had the offense firing on all cylinders.
It was quite the season debut for the 22-year-old signal caller as he embarks on his first campaign as the Chiefs' starting quarterback – and it exists as something to build on moving forward into Sunday's game.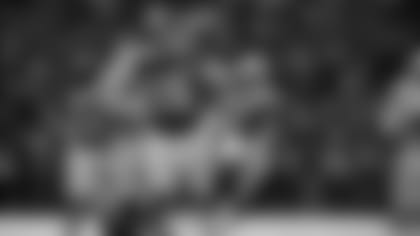 The Steelers held Cleveland to just 3.8 yards per play last week, allowing the Browns to convert only 5-of-18 third downs and, ultimately, score just 21 points despite Pittsburgh's six turnovers offensively.
They're a physical group and have been for some time - racking up the most sacks (149) of any team in the league since 2015. The unit includes veteran defensive tackle Cameron Heyward, who has 5.5 sacks against Kansas City since 2013, and second-year linebacker T.J. Watt, who racked up three sacks last week.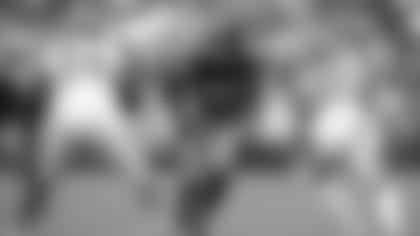 It all creates a compelling challenge for Mahomes and the offense on Sunday.
"The Steelers always have guys that can get after the passer, that's kind of their [identity]," Mahomes explained. "They're going to be physical, but I feel like we're ready to match the challenge and we're ready to go up there and be physical and use our strengths."
That means spreading the ball around to Mahomes' slew of weapons on offense like Hill, who tallied 169 yards through the air last week against Los Angeles.
"The weapons that we have as a whole, we matchup against [everybody] really well," Mahomes added. "Tyreek, of course, has the speed and he can really stretch the defense, but Sammy [Watkins] and Chris [Conley] can as well - we have a lot of speed guys that can really stretch the defense. Then having [tight end Travis] Kelce and just being comfortable with him and him always being in the right spot, having [tailback] Kareem [Hunt] and our offensive line - we have the weapons to be really, really good.
"It's just about improving every single week, learning from our mistakes and [continuing] to make progress."
The Chiefs have a chance to maintain that progress on Sunday as Kansas City looks to knock off Pittsburgh. Catch the game on CBS (KCTV5 local) and 101.1 The Fox at 12:00 p.m. CT.