While Kansas City Chiefs' second-year quarterback Patrick Mahomes may have never thrown a pass against the Pittsburgh Steelers to this point in his young career, that doesn't mean that the collective angst fans have towards that franchise are so easily forgotten.
The memories of Steelers' teams that have won six of the last seven contests against them, including a playoff game at Arrowhead Stadium two years ago, aren't easily ignored.
Overall, there's no arguing the recent success the Chiefs have had over the past five years under head coach Andy Reid—winning three AFC West titles, earning four playoff berths and accumulating 54 total regular-season wins.
But if there's one team that has consistently gotten the better of them, it's been the Steelers, who have won four of the five games they've played.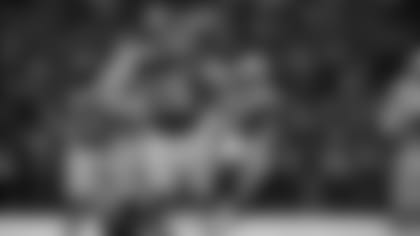 In fairness, all of that has nothing to do with Mahomes—the guy who will be holding the ball more than anyone else on Sunday, and who just earned AFC Offensive Player of the Week honors following his performance last Sunday against the Los Angeles Chargers (15 of 27 for 256 yards and four touchdowns).
It really has nothing to do with the rest of the Chiefs' players and coaches who may or may not have been here for any of those games either, it's a new team every year, but the thoughts and feelings for the fans regarding this matchup are there.
Reid sees Sunday's game as an opportunity for this particular collection of players, who are trying to write their own story, to begin a new one.
"You love the challenge," Reid said of traveling to face the Steelers this weekend. "They're a heck of a football team. That's what you do this for. You love the opportunity to play against good teams in a great environment."
Of the Chiefs' six losses to the Steelers over their last seven games against one another, five of them have been within one possession. It's always been a battle.
"Every game has been a little bit different, but the end result was that they won the game," Reid added. "When you play this crew, you have to play a complete game. When given opportunities, you have to take advantage—that's normally what differs a game when two good teams are playing each other."
For Mahomes, the past doesn't have anything to do with what happens on Sunday—outside of watching old film to see what Steelers' defensive coordinator Keith Butler likes to do against this Chiefs' offensive scheme in different situations.
"I think guys are ready to go," Mahomes said. "It's a brand-new season and we've got a lot of guys who are hungry and want to get better every single week, and this will be a great challenge to kind of get us going."
Under Butler, who took over as defensive coordinator for the Steelers in 2015 following the legendary Dick Lebeau, the Steelers have racked up more sacks (149) over that time than anyone else, and that gives Reid, Mahomes and company a lot to prepare for.
"This will be a nice challenge for [Mahomes] with the way they disguise," Reid explained of the famous 'Blitzburgh' zone blitzes that the Steelers are known for. "It'll be another good test. He studies, which is important when you are playing blitz teams. He needs to keep looking at it and going through the different protections in your mind and how you are going to handle them, and then you go play.
"You don't let them bog you down. Let your preparation take care of that for you."
"That's kind of their thing" quarterback Patrick Mahomes added of the blitzes. "We've played them a lot in these last few years, and you can kind of look back at the tape of how they wanted to try to go against us and figure out ways to combat that."
The Steelers are led in the pass-rush department by T.J. Watt, who is the brother of the Texans' All-Pro J.J. Watt and who racked up a league-leading four sacks in their game last week against the Cleveland Browns. He was named the AFC's Defensive Player of the Week after his performance.
"He's a great player," Mahomes explained of Watt, who was taken with the No. 30 overall pick in the 2017 NFL Draft out of Wisconsin. "He was in my draft class, had a great season this last year and then he started of this year well, of course. The Steelers always have guys that can get after the passer—that's kind of their M.O.
"They're going to be physical, but I feel like we're ready to match the challenge. We're ready to go up there and be physical and use our strengths."