It's the kind of showdown that simply doesn't happen very often in the regular season.
Two of the best young quarterbacks in the National Football League, who are each off to masterful starts this year, sharing the field in a matchup between division leaders.
That's the situation on Sunday afternoon as the Kansas City Chiefs, led by reigning MVP Patrick Mahomes, take on quarterback Deshaun Watson and the Houston Texans at Arrowhead Stadium.
Both players have set the football-watching world ablaze after entering the league just two selections apart in the 2017 NFL Draft, and for the first time as professionals, they're finally set to meet this weekend.
The two signal callers have combined for 22 touchdowns and just one interception on the campaign, with each compiling a passer rating north of 114.0. Mahomes leads the league with 1,831 passing yards through just five games while Watson is coming off a five-touchdown performance in the Texans' victory over Atlanta last week.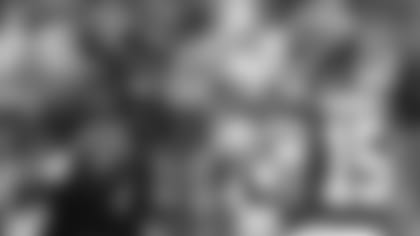 The matchup represents a bounce-back opportunity for the Chiefs, who dropped their first game of the season last Sunday against the Indianapolis Colts. It marked the first time in Mahomes' career that Kansas City didn't score at least 26 points, but despite the loss, the Chiefs aren't wavering.
"You have to be prepared as a team about [defenses] coming out playing man [coverage], pressing it up and trying to be physical with you," Mahomes said. "Obviously, we're going to prepare for that because the last two teams we played [defended us that way], but we also have to prepare for zone coverages and stuff like that. I think just having the mentality that you could get that physical-type game and you have to find a way to get yourself open and be on time with the football is something that we're going to focus on all week."
That preparation will be put to the test against a Texans' team that features two of the best defensive players around in linebacker Whitney Mercilus (5.0 sacks) and defensive end J.J. Watt (4.0 sacks).
Watt, in particular, leads the NFL with 13 quarterback hits so far this season.
"You know where he is on every play," said offensive lineman Mitchell Schwartz. "He's done a great job working hard to come back from some injuries and he looks as explosive, shifty, nimble and strong as ever. From an offensive lineman's perspective, you have your hands full with him."
The Texans collectively rank in the middle of the pack in most defensive statistics outside of Watt's individual brilliance and the unit has actually allowed the most completions (142) in the NFL, but their pass-rush will certainly be something to keep an eye on during Sunday's contest.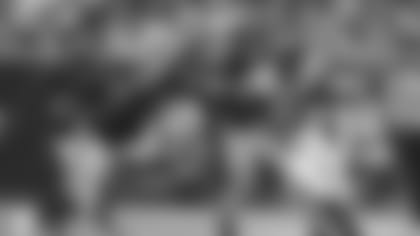 Kansas City could be attacking that defense without wide receiver Sammy Watkins, who is listed as doubtful headed into the game, but there is some good news as wide receiver Tyreek Hill has a shot at returning to action for the first time since injuring his shoulder in Week 1.
Hill will be a game-time decision on Sunday, according to Head Coach Andy Reid, and would undoubtedly bring an electric element to the Chiefs' offense if the All-Pro is able to play.
Of course, the Texans have a dynamic pass-catcher of their own in veteran wide receiver DeAndre Hopkins. One of the top receivers in the NFL, Hopkins is off to another strong start this season with 31 catches for 347 yards and a pair of touchdowns.
Fellow wide receiver Will Fuller, meanwhile, leads the Texans in receiving yards (400) and touchdown catches (3) after hauling in 14 grabs for 217 yards and three scores last week against Atlanta. The Texans also feature wide receiver Kenny Stills, who they acquired in August from the Miami Dolphins following three-straight seasons with six or more touchdowns. Stills has 11 catches for 188 yards and a touchdown this season but missed last week's game due to a hamstring injury and is listed as questionable heading into Sunday, making his status something to watch.
Though even without Stills, Houston possesses one of the better pass-catching arsenals in the league.
"They have options all over the field which presents a challenge, so we have to do a good job of keeping [Watson] in the pocket, we have to play physical, press-man and compete with those guys through the ground, especially Hopkins," said safety Tyrann Mathieu. "He's going to be in a position to catch most balls, so the attitude that we need to have it to take him to the ground with the ball and finish every play."
The Texans have some weapons on the ground as well as tailback Carlos Hyde - who spent all of training camp with the Chiefs before being traded to Houston prior to the season - leads the rushing attack with 310 yards and two scores while fellow tailback Duke Johnson is averaging 6.4 yards-per-attempt through 32 carries.
It all starts with Watson, however, and despite his stellar season so far, the Texans have struggled to protect their star quarterback for much of the year. Houston didn't yield a sack last week, but in the four weeks prior, the opposition sacked Watson 18 times – tied for the third-most in the NFL.
The Chiefs will be without defensive tackle Chris Jones on Sunday as he deals with a groin injury, but defensive ends Frank Clark, Alex Okafor, Emmanuel Ogbah and the rest of Kansas City's defense will look to replicate that trend when Watson takes the field at Arrowhead.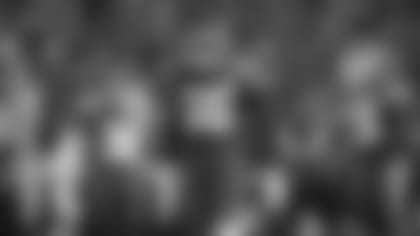 It all wraps up into a contest that has all the makings of a classic matchup between two of the best young quarterbacks in the sport today, and while things didn't go the way the Chiefs wanted a week ago, there's no better time to turn the page.
"You have to have confidence in this league. You have to have the confidence that you are going to go out there and have success every single week," Mahomes said. "We know we're playing a very good defense with a very good defensive line [that's part of] a very good team in general with a good game plan. For us, we're just going to have the confidence to do what we do and find a way to win the football game in the end."
Catch the Chiefs and Texans on Sunday at noon on CBS.