It was almost exactly one year ago that Arrowhead Stadium played host to the AFC Championship Game for the very first time.
The contest was the culmination of perhaps the most exciting season in Kansas City Chiefs' history, pitting the Chiefs' electric offense against the New England Patriots with a shot at the Super Bowl on the line. It was an opportunity to hoist the Lamar Hunt Trophy – named for the man responsible for the Chiefs' existence as a franchise – while reaching the mountaintop of professional sports.
Sixty minutes came and went without a victor, as Chiefs' quarterback Patrick Mahomes led a relentless comeback featuring 24 fourth-quarter points, but Patriots' tailback Rex Burkhead plunged ahead for the go-ahead score in overtime to ultimately end Kansas City's season.
It was simply heartbreaking, there's no way around it. Reaching the conference title game is immeasurably difficult, and for many teams, the opportunity never comes around again.
But, three-hundred and sixty-five days later, it's clear the Chiefs are not an ordinary team.
A year removed from falling to New England by the narrowest of margins, the AFC Championship Game returns to Kansas City on Sunday afternoon. The opponent has changed, as the Tennessee Titans are now the lone team standing between the Chiefs and a trip to Miami, but the stakes remain the same.
With a victory, Kansas City will hoist the Lamar Hunt Trophy for the very first time and play for a world championship. The stage is set for a second-consecutive year, again providing the Chiefs with an opportunity that most players never have.
"It's tough getting here once. That's not an easy thing," said Head Coach Andy Reid. "The ability to put all of that aside and get yourself back in the right frame of mind to do it for the long haul - in training camp and to this point - my hat goes off to the guys and the coaches for that. They've busted their tails to put themselves in this position and they're still busting their tails to get ready to play against a good team. I'm proud of them for that."
The journey to this moment included a hot start, a 2-4 stretch midseason and a resurgence in Week 11 that continued throughout the remainder of the campaign. It featured an injury to Mahomes - the face of the franchise – and the locker room's refusal to let his absence derail their championship aspirations. This season included the highest of highs, like thrilling victories over New England and Baltimore, and moments of adversity, such as falling to the Titans in November.
It was a winding path that led to last Sunday's epic, 24-point comeback against the Houston Texans in the Divisional Round, a rally of historic proportions that kept Kansas City's season alive.
And now, after yet another masterful season engineered by Reid, the Titans stand as the final obstacle in the way of the Super Bowl.
Tennessee, the No. 6 seed in the AFC, is on a magical run of its own with road victories over Baltimore and New England – the No. 1 and 3 seeds in the AFC, respectively - already this postseason behind a historic performance by tailback Derrick Henry.
Henry - at six-foot-three and 247 pounds - is as bruising a runner as they come, wielding an incredible balance of size, speed and power. The former second-round pick got off to a slow start this season, but since Week 10, there's been nobody better.
In fact, Henry's 1,273 rushing yards over his last eight games would rank fifth on NFL full-season leaderboards all by itself. He's done a great deal of that damage during Tennessee's postseason run, too, tallying a ridiculous 377 yards in just two games.
Tennessee doesn't mess around, their offense runs through Henry, and slowing down the University of Alabama product is integral to defeating the Titans.
"They are so big up front - I think their offensive line is really underrated. They are mean, they are nasty, they believe in themselves and they play together. Ultimately, they believe in the guy behind them," said safety Tyrann Mathieu. "Henry obviously put together a great season and has done a lot of great things for his team, and they are really leaning on him. I think the mentality [we have] is somebody is going to have to stop him and somebody is going to have to make a tackle on him if we want to get to Miami. It's one goal - one objective - to win the game, but in order to do that, we know we have to slow down No. 22 – no doubt."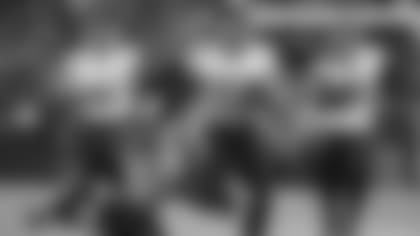 At quarterback for Tennessee is veteran Ryan Tannehill, who began the season on the bench before taking over for incumbent starter Marcus Mariota in Week 7. The Titans, who limped to a 2-4 start, caught fire under the leadership of Tannehill, assembling an 8-4 record with the long-time Miami Dolphins' signal caller under center throughout the remainder of the campaign.
Tannehill led the NFL in passer rating (117.5) while tossing 22 touchdowns to just seven picks, complimenting the Titans' ferocious running game with a capable air attack.
The 31-year-old Tannehill hasn't thrown it much this postseason, as the Titans have handed the ball off to Henry an eye-popping 64 times, but he's often gotten the job done when called upon. Just last week, Tannehill found wide receiver Kalif Raymond for a 45-yard scoring strike off of play action, demonstrating that while he's thrown the ball just 29 times this postseason – with a mere 15 completions – the Titans can move the ball through the air when challenged to do so.
"[They've been] one of the top offenses in the National Football League since he's been in there. Everybody talks about the run game, but this guy can sling it," Reid said. "He has some good guys [around him], too. He's playing good football. Smart kid. You're really into those stories, as long as you don't have to play them, but he's done a nice job."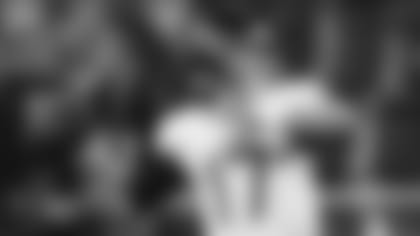 Tennessee has excelled against some stingy defenses of late, but statistically, nobody has been better than Kansas City since Week 11. The Chiefs are allowing just 14.3 points-per-game in that span, and while Houston tallied 31 points last week, nearly half of that total was amassed on either special teams or following a short field created by a turnover in the opening minutes of the game.
The Chiefs yielded just seven points after the Texans' hot start, preventing Houston from ever getting back into the game as Kansas City began its comeback.
It's something the Chiefs intend on continuing on Sunday, but the Titans' defense has certainly been effective as well. Tennessee has allowed just 25 points combined in their two victories this postseason, forcing five takeaways and five turnovers on downs. It's a formula that has worked exceptionally well with the Titans' rushing attack, as Tennessee has both limited the number of possessions for the opposition while taking the ball away early and often.
In fact, New England and Baltimore combined for 22 possessions in their matchups against Tennessee, losing the ball to either a takeaway or a turnover on downs 45 percent of the time. The Titans aren't scoring points in bunches, but they've excelled at protecting the lead once they have it.
"I think that with the Titans, the physicality and determination they play with is big. They're going to get after it and fight for every single yard," Mahomes said. "Their defense is going to fly around to the ball and not give up on anything. We're just trying to match that. We're going to go out there and give it everything we have to come out with a victory."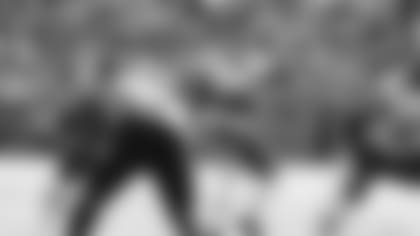 Of course, it was only last week that the Chiefs climbed out of a 24-point hole in less than a quarter. Kansas City certainly doesn't want to find themselves behind early again in this one, but the Chiefs have demonstrated that they're going to fight and claw back no matter the score.
Kansas City scored on an NFL record seven consecutive possessions following their early deficit, as both tight end Travis Kelce and tailback Damien Williams each tallied three scores, and it was only two months ago that the Chiefs scored 32 points against Tennessee on the road behind 446 passing yards by Mahomes. Kansas City fell victim to a last-minute rally in that game, but the Chiefs showed they could score on this Titans' defense.
Interestingly enough, those 32 points were the second-most that Tennessee has allowed all year.
It all makes for a truly compelling matchup on Sunday as both teams take the field with the Super Bowl on the line. Tennessee is trying to become just the third No. 6 seed to ever make the Super Bowl while Kansas City is aiming to return to the biggest of stages for the first time in 50 years.
Moments like these are what sports at any level are all about, and a year removed from heartbreak, the Chiefs have an opportunity at glory at Arrowhead.
Catch the Chiefs and Titans in the AFC Championship Game at 2:05 p.m. CT on CBS.