It was 50 years ago that the Kansas City Chiefs were crowned champions of the football universe following their victory over the Minnesota Vikings in Super Bowl IV.
The Chiefs entered the game as heavy underdogs - with many still viewing the National Football League as superior to its counterparts in the American Football League despite the AFL-NFL merger – but Kansas City silenced that notion once and for all with a convincing, 16-point victory over Minnesota and the legendary "Purple People Eaters" defense.
Amazingly, the Chiefs and Vikings have met just 11 times since that original matchup. The two squads simply don't line up across from one another very often – doing so just four times since 2000 – but they're set to clash once again this weekend at Arrowhead Stadium in a re-match of their historic meeting a half-century ago.
The game represents a chance for Kansas City to get back on track following a close loss to the Green Bay Packers last week, but at 6-2, the Vikings present quite the challenge on both sides of the ball.
It begins with Minnesota's defense, which all these years later would likely make the Purple People Eaters proud. The Vikings are yielding just 16.5 points-per-game this season, which ranks as the third-best scoring defense in the NFL behind only the undefeated New England Patriots and San Francisco 49ers. That defensive effort is led by three players that earned Pro Bowl selections a year ago – those being linebacker Anthony Barr, defensive end Danielle Hunter and safety Harrison Smith – not to mention linebacker Eric Kendricks, who has 68 tackles this season, and defensive end Everson Griffen, whose 13 quarterback hits match Hunter for the team-lead.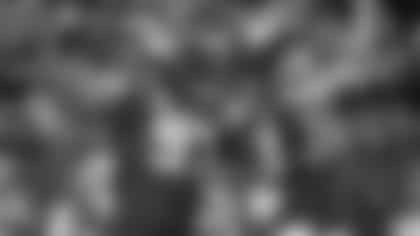 At every level, the group rounds out as one of the more talented defenses in the league.
"They've played quite a little bit of time together, so there's some continuity there," said Head Coach Andy Reid. "There are not a lot of things that you are going to trick them on. They have a pretty good feel for things. Before [Vikings' Head Coach Mike Zimmer] became a head coach, he was one of the best defensive coordinators in the league, so they have a good scheme."
It certainly provides a tough task for Kansas City on Sunday, especially if quarterback Patrick Mahomes isn't able to play. The reigning league MVP is listed as questionable heading into the matchup, but Mahomes' status hasn't changed backup Matt Moore's preparation throughout the week.
"[It's the] same thing. You go out, you prepare, you get ready to play a game, you value the reps you get and use those to your advantage. You move forward with that mindset," Moore said. "Again, this is nothing new. I've been in this situation before. I'm used to it. You just go practice and get yourself better for Sunday."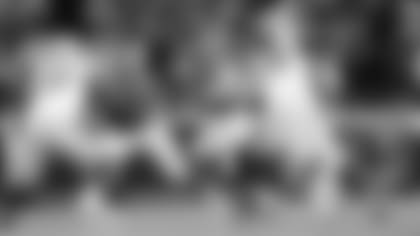 Moore played well last week, which marked his first start under center in 700 calendar days. The veteran quarterback completed 24-of-36 passes for 267 yards and two touchdowns in the contest as Kansas City narrowly fell to Green Bay, instilling confidence in his teammates in the process despite the loss.
"We're ready. Whoever is in there [at quarterback], we're going to go out there and play," said wide receiver Mecole Hardman, who ranks fifth amongst all rookies in yards-per-catch this season. "Our job as receivers is to get open and the quarterback's job is to get us the ball. We're just going to keep that mentality when we're out there."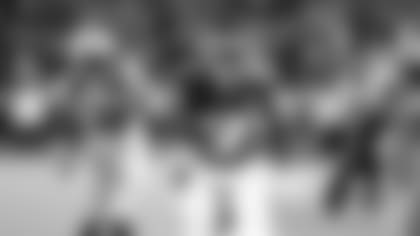 Hardman will be joined by fellow pass-catchers Tyreek Hill, Travis Kelce, Sammy Watkins and the rest of the offense no matter who is lining up at quarterback, countering Minnesota's heralded defense with arguably the top assortment of offensive weapons in the NFL.
"I feel like we have the players here to compete," Watkins said. "They're a good team, but we're a good team too, so we [need to] go out there and put a complete game together – which we haven't done yet – and play our best and move forward. There are still eight more games left and we're not out of anything."
Of course, the Vikings have some playmakers on offense of their own.
That list really begins with tailback Dalvin Cook, who leads the NFL in yards from scrimmage (1,116) and ranks third in touchdowns (9) while averaging 5.9 yards-per-carry on the ground.
"When he gets the ball, he's never down. All 11 guys have to rally to the ball and gang-tackle, because he's never down," said cornerback Charvarius Ward. "He's always breaking tackles and he's fast – he's just a good player – so we all have to rally to the ball to get him down."
In addition to Cook, Minnesota features a slew of weapons offensively available to quarterback Kirk Cousins, who currently ranks third in the NFL in passer rating (115.2). Cousins wasn't overly impressive statistically to begin the season, but in his last four games, the veteran passer leads the NFL in touchdowns (10) and ranks second in yards (1,262).
Cousins' top target during that stretch has been wide receiver Stefon Diggs, whose 497 yards through the air over that same span rank second in the league. Fellow wide receiver Adam Thielen also represents as big a threat as any, but it's worth mentioning that the sixth-year receiver is listed as questionable headed into the game with a hamstring injury.
Regardless, while stopping the Vikings' attack won't be easy, the Chiefs are eyeing an opportunity to halt their two-game skid at Arrowhead Stadium. Kansas City is 25-8 at home over their last 33 contests, and despite suffering some significant injuries on both sides of the ball of late – including losing Mahomes for at least one game – the locker room is eager to right the ship.
"We need to play better whether it's home or away. We have to coach better and play better. That's what you do as a player and that's what you do as a coach," Reid said. "You go back through, you study those things, you get down to what exactly the issues were and you fix them. That's what we did this week and worked hard on."
Kansas City will put that preparation to the test this weekend.
Catch the Chiefs and Vikings on FOX at noon on Sunday.