The Kansas City Chiefs used their last pick in the 2019 NFL Draft to bolster their offensive line, selecting offensive guard Nick Allegretti with the No. 216 overall pick.
Here are five things to know about Allegretti.
1. Allegretti earned his fair share of accolades in college
The six-foot-four, 320-pound Allegretti was a two-time captain at Illinois over his four-year career, earning Second-Team All-Big 10 honors from the media in 2018. He didn't miss a start over his final three years on the team.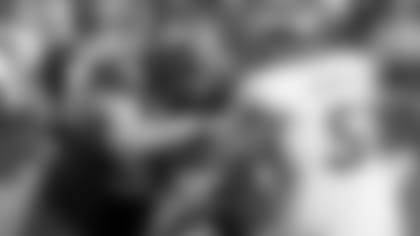 And he was a star in the classroom, too.
Allegretti won the 2019 Big 10 Medal of Honor, which is awarded to one student athlete from the graduating class at each university who excelled both on and off the field. He was a four-time member of the Academic All-Big Ten, as well.
2. The advanced metrics were a big fan of his game
Allegretti was the No. 3 rated guard in the country by the folks at Pro Football Focus in 2018, earning PFF All-Big 10 Second Team honors.
3. He's versatile along the offensive line
Allegretti lined up at both offensive guard and center for the Illini, demonstrating an ability to hold his own at either spot.
He started at guard in all 12 of Illinois' games last season but slid over to center five times between his sophomore and junior campaigns.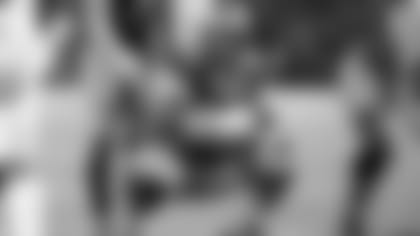 4. He's all about helping others
To call Allegretti community-focused would be an understatement.
Allegretti was a two-time Wuerffel Trophy nominee, which annually recognizes those that excel both on the field and in the area of community service.
5. Allegretti is originally from Frankfort, Ill.
He attended Lincoln-Way East High School in Frankfort – which isn't too far away from Chicago – where he participated in both football and wrestling. In fact, Allegretti posted a 45-2 record on the mat and placed third in state as a senior.
Allegretti ultimately stuck with football, however, and now he's the newest member of the Chiefs.