The Smith-Cotton Tigers trailed by 40 points on this September night in mid-Missouri, but the score couldn't have mattered less. The story here was about the young man coming in at quarterback – 18-year-old P.J. Allred – and the dream that he was about to make a reality.
Allred took the snap from under center and moved to his right, using every ounce of adrenalin to keep his legs moving downfield. Allred made a jab toward the sideline before cutting back inside, revealing 80 yards of grass ahead of him.
A senior at Smith-Cotton, Allred has been involved in just about every sport throughout his life, from football, baseball and basketball to running track. Athletics are simply a part of who he is.
He also happens to have cerebral palsy - presenting Allred with a variety of physical challenges - but his condition has no effect on his spirit.
"He's never backed down from anything. The kid is fearless," said P.J.'s mother, Valerie Corpe. "He would be outside for hours and hours throwing the football around if he could."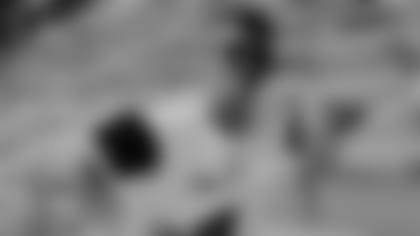 After all, Allred is no stranger to beating the odds.
Born premature, Allred was initially given days to live before pulling through and making it home by Christmas. Still, doctors warned that he would remain entirely deaf, was unlikely to ever walk and had a life expectancy of just 18 years.
The prognosis would seem daunting to many, but Allred and his family welcomed the challenge.
"We started setting goals for him since the day he was diagnosed, and he's always surpassed everything," Corpe explained. "As a baby, he would go an hour when the other kids could only do 45 minutes of therapy. From the beginning, he was trying so hard. That's always been a part of his life."
That effort paid dividends, too. Allred was walking by his fourth birthday and was showing signs of functional hearing a year later. Now already beyond his initial life expectancy, doctors expect Allred to live just as long as anybody else.
"He eats miracles for breakfast," Corpe said.
And those miracles hadn't gone unnoticed. In fact, in partnership with The Dream Factory, the Kansas City Chiefs wanted to provide this special young man with an experience worthy of his unwavering spirit.
That meant a trip to Arrowhead Stadium on Sunday as the Chiefs took on the rival Oakland Raiders, and as the players warmed up, Allred was right there on the sideline to see it all in person.
It was simply an unforgettable afternoon, from Pro Football Hall of Famer Bobby Bell congratulating Allred on his football career at Smith-Cotton to Chiefs' quarterback Patrick Mahomes - who Allred was hoping to meet – running over to the sideline specifically to meet his biggest fan.
"He was just grinning from ear-to-ear taking it all in," Valerie said. "When I saw Mahomes hug him and give him a ball, his face was just unforgettable."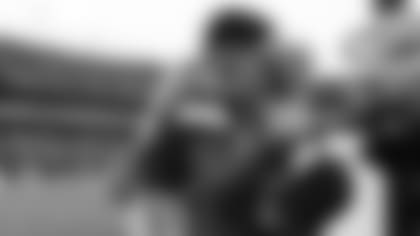 That moment alone was already one to last a lifetime, but Chiefs Chairman & CEO Clark Hunt had yet to reveal one more surprise as he presented a giant ticket bearing the numerals "LIV."
Allred was going to the Super Bowl.
"He felt so much love," Corpe said. "It was just amazing. He still hasn't come down."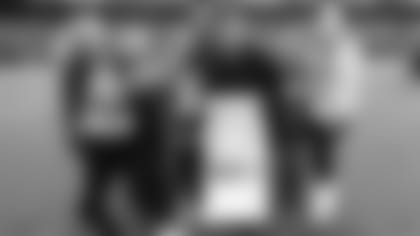 Which brings us back to that fateful night in September at Smith-Cotton High School.
The crowd erupted as Allred lunged toward the end zone, completing his 80-yard trek down the field. He fell onto the turf, his mission complete, as players from both teams swarmed around.
Allred - who fought off death as an infant, shattered limitations as a child and inspired countless others as a young man - had scored a touchdown.
Word of the moment spread like wildfire, even landing on SportsCenter. A dream was now a reality, and in the coming months he'd meet the reigning NFL MVP and receive tickets to the greatest sporting event on the planet, but for those that know Allred, none of this is a surprise.
It's simply who he is, and he has plenty left to achieve.
"He dreams big," Valerie said. "He's a true reason to never give up."