A photograph can be powerful. It possesses the ability to capture the raw emotion of a singular moment through an otherwise fleeting snippet of time, whether that be the thrill of a postseason victory or a fan simply experiencing their first Chiefs' game.
We've been exploring many of those moments over the last several weeks and will continue to do so moving forward along with commentary from Chiefs' team photographer Steve Sanders, who has been on the job for 12 years. Sanders hand-selected each of the eight photos featured in this series as his personal favorites, picking a variety of images from the 2020 campaign.
We'll continue with No. 3: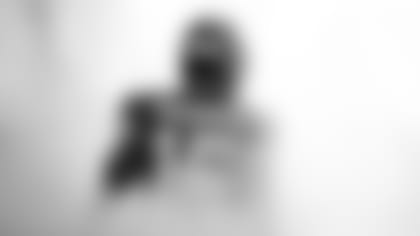 Game: AFC Championship Game vs. Buffalo
The Subject: Quarterback Patrick Mahomes emerges from the tunnel during pre-game introductions.
Camera Model: Canon EOS-1D X Mark II
Q: What was going on in this photo?
Sanders: "This was during the playoffs, and we had adjusted how intros were done. We added some fog machines and I thought we'd try something different with how we covered this," Sanders said. "We positioned Jim Berry in the seats looking under the tarp so that he could shoot it from above. The fog really blocks everything out and Mahomes is emerging from it. I like that mysterious look, and it just really works with the red. I like how you can see his nameplate clearly, too. I think it's just a really nice image."
Q: How much luck is involved when you're dealing with fog?
Sanders: "You have to hope that a lot of factors – variables that you have no control over - work out," Sanders explained. "There was a breeze coming through that cleared some of the fog – but not too much – and Mahomes is moving so that it travels around him. It all worked out. A lot of it is just putting yourself in the right place to let the photograph come to you, as opposed to chasing it."