A couple of weeks ago, Kansas City Chiefs cornerback DeVante Bausby returned home after spending two weeks in Nigeria as part of a medical mission trip.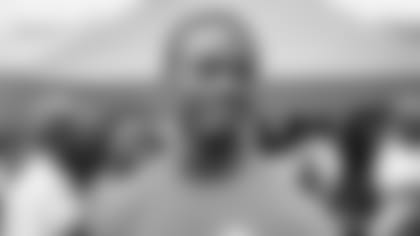 It's the second-straight year Bausby has made the trip, which was through a group called, "Living Hope Christian Ministries."
"I feel like that's my purpose in life—just to give back," Bausby recently said of the trip, which had his group of 40 or so spend several days in the three Nigerian villages of Isuikwuato, Isuochi and Amichi. "This was just another excellent opportunity to do that."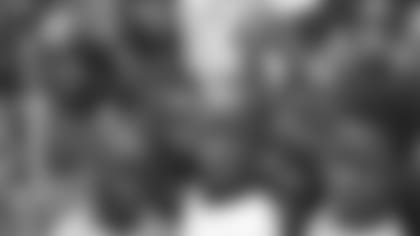 Bausby, a Kansas City native who played collegiately at Pittsburg State, joined the Chiefs this offseason for the second time in his young career after a short stint with the Chicago Bears last year.
He was first introduced to this program by his former Bears teammate, Sam Acho, whose father, Sonny, is the founder of the program and also the Senior Pastor of Living Hope Bible Fellowship Church, a multicultural ministry located in Dallas, Texas.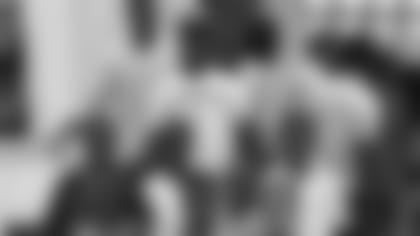 "I was in bible study one day (last year) and Sam just kind of reached out to me," Bausby explained. "We did an event together and we meshed really well, and one night he asked me randomly if I wanted to go to Nigeria with them on this medical mission trip. He told me everything they did there."
Bausby, a man whose faith largely defines him, heard everything he needed to hear.
The group of 40 people who went on the trip this year, which included doctors, surgeons and other medical professionals from all over the country, saw 4,026 patients and performed 110 surgeries during their two-week trip.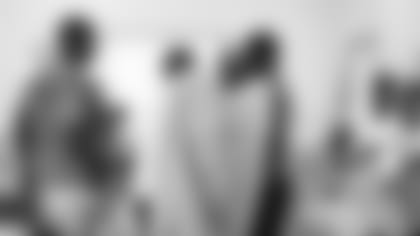 "They can't afford medical treatment, so they wait for a whole year until we get back to get something treated, or they just go with it untreated," Bausby explained.
Bausby, along with Sam and his brother Emmanuel, who also spent some time in the NFL and is now a broadcaster, were in charge of making sure the patients—some of whom waited for more than a day in line to meet with someone—were in the right lines and that everything stayed organized.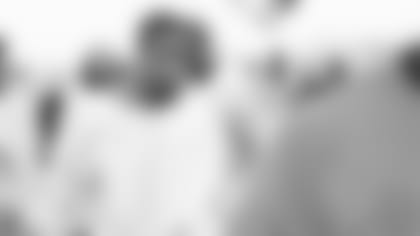 There were lines for pediatricians to meet with kids, eye specialists to provide glasses, psychiatrists, and even lines for those who needed surgery, including one, in particular, Bausby recalled who had a broken femur.
They also transported patients to and from their surgeries.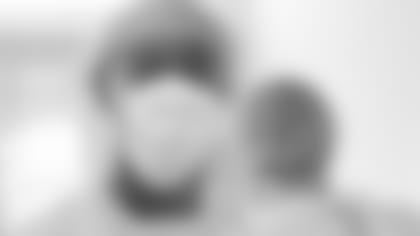 A typical day began at 7 in the morning with fellowship and a service, and then they started seeing patients about 8:30 in the morning. They worked 12-hour days and were on their feet for the majority of the time.
It was hard work, but rewarding for Bausby and those who were there.
"You see a lot of crazy things but just to see those people out there—they're still happy and they've still got smiles on their face and they don't have that much," Bausby explained. "They still believe in God and everything without much, so when you get back here to the states and it makes you more grateful and appreciative for the things that we have here."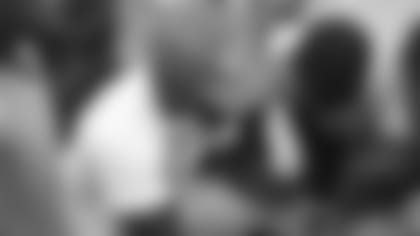 It's an experience that Bausby said has changed him, and one that he'll continue to do for as long as his schedule allows.
"As long as I'm in the NFL and have the freedom to go there and do it because that's around the time we're off, I know I'll for sure go back and keep doing it."
To learn more about Living Hope Ministries and the work they're doing, check out their website by following this link.