On home Sundays in the fall, time and time again, Kansas City Chiefs fans have proven that all you need is a grill and great company. It's a tradition that spans since before the mid-1800s. 
Some may call it a pastime, but to many in the Kingdom, it's like a religion.
Tailgating is part of the culture for those who fill the seats of Arrowhead Stadium, and each week, the Kansas City Chiefs will highlight an upcoming matchup-themed recipe. So whether you're filling the lots at Arrowhead or catching your Chiefs from the comforts of your own home, you'll have a suggestion to make your Sunday's a little bit better.
If you missed our Week 13 tailgate item, you can find it here!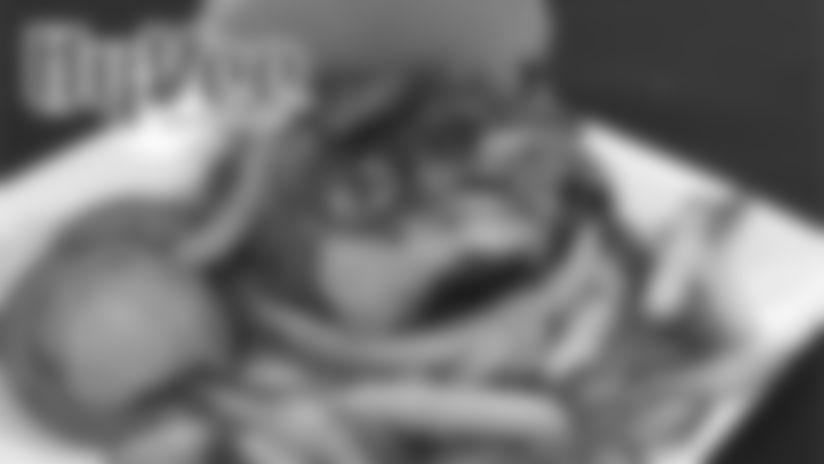 When you arrive at the Oakland-Alameda County Coliseum, known as the Oakland Coliseum for short, you'll notice that the Raiders fan base is everywhere. In addition to football, these fans love tailgating and the parties that cover the parking lot.
Oakland is known for a love of "Cali-Mex" dishes and they love their peppers.
This week's Chiefs Eats features "Grilled Jalapeno Burgers with Sautéed Peppers and Fries," presented by Hy-Vee.
2 LB of ground chuck (we grind our ground meat daily at Hy-Vee) should
2 packages Hy-Vee onion soup and dip mix
3 jalapenos, seeded and minced (for the burger filling)
1/2 cup of a sweetened BBQ Sauce (I use a local favorite called Tim and
Black ground pepper (season to taste)
2 red bell peppers, seeded and cut into julienned strips
2 yellow bell peppers, seeded and cut into julienned strips
4 jalapenos, seeded and sliced into rings
8 slices of colby jack cheese to top the burgers (check your Hy-Vee
Deli for the huge selection of cheese) 
4 dutchy crust buns (made daily by our Hy-Vee Bakers)
4 LB fresh russet potatoes cut into French fry cut, no need to peel,
just clean well before slicing
Canola oil (the amount needed will be determined by how large a fryer
Lettuce, tomatoes and dill pickles complete the dish
** These ingredients can be found at your local Hy-Vee location
To put the burgers together, I always recommend as freshly ground meat as you can get. In a bowl, add the chuck, onion soup, dip mix, minced jalapenos, taco seasoning BBQ sauce and black pepper. You should not need added salt because of the soup mix and taco seasoning.
Make them into patties, but don't over mix. I try to start off with 8 oz. patties because there will be a little shrinkage. Form the patties at least an hour before grilling so they can firm up and the flavor can marry together.
Use a hot grill over medium-high heat and grill to the doneness that you prefer. Add the cheese slices when they are about two minutes from being done. Allow the burgers to rest after they come off the grill for about five minutes so they can rest and distribute their juices evenly – that is if you can keep your hungry guests away from them for a couple minutes. It will be worth the wait.
Use a thermometer to get everyone's burger just right:
130 degrees for Medium-Rare
150 degrees for Medium-Well
160 degrees for Well-Done
I grilled my peppers to pick up a little bit of that charcoal flavor and for a great look. Add your jalapeno rings to the mix when the other peppers are about done. These are fantastic on your jalapeno burgers.
Fries can be cut hours ahead and kept in salt water to prevent them from turning brown. Make sure to dry them off completely with absorbent towels before you drop them into your hot grease. Your oil needs to be at 350 degrees. Do not drop them into the hot fat, instead, slowly lower the fry basket so you won't get burned. You can salt or season them after they come out of the hot oil.
This is an outstanding game day jalapeno burger that will supercharge your tailgate fans.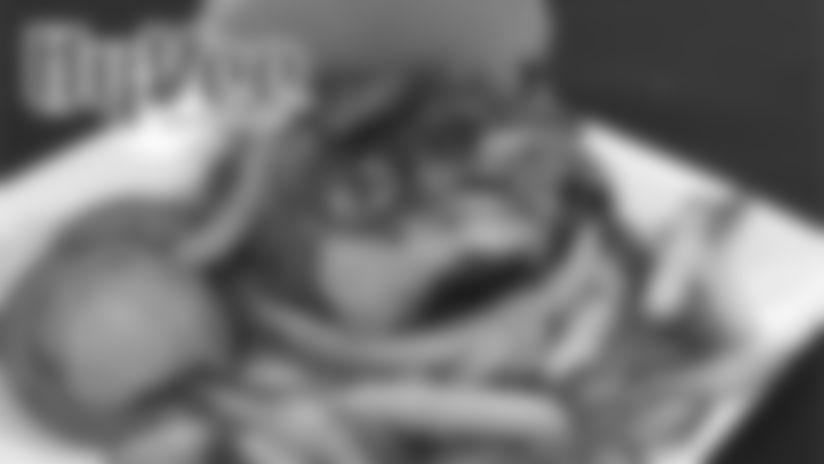 Tweet us a photo of your tailgate@Chiefsand your Chiefs Eats dish could be featured onChiefs.com!*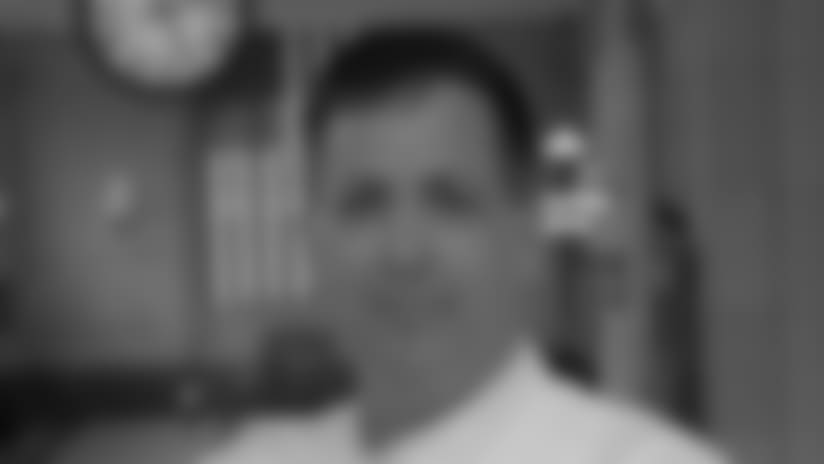 Recipe by Chef Mark Webster CEC,CCE,AAC,HGT - Retail Chef at Hy-Vee Lee's Summit West