On home Sundays in the fall, time and time again, Kansas City Chiefs fans have proved that all you need is a grill and great company. It's a tradition that spans since before the mid-1800s.
Some may call it a pastime, but to many in the Kingdom, it's like a religion.
Tailgating is part of the culture for those who fill the seats of Arrowhead Stadium, and each week, the Kansas City Chiefs will highlight an upcoming matchup-themed recipe. So whether you're filling the lots at Arrowhead or catching your Chiefs from the comforts of your own home, you'll have a suggestion to make your Sunday's a little bit better.
If you missed our Week 8 tailgate item, you can find it here!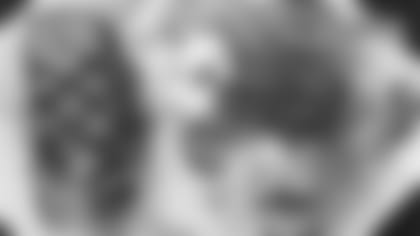 At Everbank Field, home of the Jacksonville Jaguars, you can find wild peel and eat shrimp, tons of crabs along with Mahi-Mahi.
Throughout the tailgating parties in the parking lot, while yes, there are barbecued ribs, briskets, burgers and hotdogs like at every stadium, seafood rules since they are located right on the coast of Florida.
This week's Chiefs Eats features "Grilled Lime Mahi-Mahi with Mango Rum Sauce and Grilled Shrimp and Crab Nachos with fresh Pico Da Gayo," presented by Hy-Vee.
4 (4 oz) Mahi- Mahi fillets
Salt and pepper, season to taste
1 (15 oz) can of diced mango's in juice, drained
3 TB Rum (Captain Morgan works great)
1 large bag of tortilla chips
2 cups of shredded cheddar cheese
1 LB of shrimp shelled and deveined
2 LB Red Tomatoes, ripe, seeded and small diced
1 small yellow onion, peeled and small diced
3 jalapenos peppers, seeded and minced
1 bunch of fresh cilantro, minced
1 (16 oz container) of sour cream
1 bunch, green onions, minced
To marinate the Mahi-Mahi mix together the olive oil, garlic puree, salt and pepper, lime juice and zest. Then place Mahi-Mahi fillets in the marinade for at least 15 minutes.
Cook on a pre-heated grill (Med-High heat) until the fish flakes easily with a fork and is light brown. Should take 3-4 minutes per side.
Drain the Mango's and discard liquid. Place in food processor or blender and puree until very smooth. Add the rum and sugar, mix together and place in saucepan on stovetop over med-high heat to reduce and thicken up. This is definitely better if made the day before and allowed to cool down.
I would also make the Pico De Gayo the day before to cut down on your game day. First seed and cut the tomatoes into small dice. Seed the jalapenos and mince the peppers. Mince the fresh Cilantro.  Peel and dice the yellow onion and then combine the tomatoes, peppers, onions, cilantro, limejuice and kosher salt and allow to marry together for at least an hour or better overnight.
A twist on sour cream makes it perfect for Seafood Nachos. I add the sour cream, old bay seasoning, green onions, and limejuice together to make it a seafood lover's delight.
For the crab I buy it from Hy-Vee where all I need to do is take it out of the shell, I have delicious chunks of crabmeat. I buy shrimp peeled and deveined, and then all I need to do is throw it on a hot grill for about 6-8 minutes.
I love building my Seafood Nachos using the top rack of my grill. I place a piece of foil on the top rack, spray it down with a pan spray, add my chips, shrimp, and cheese and close the lid. I give it 10 minutes and when I open the lid I have a mound of Seafood Nachos covered with gooey Cheddar cheese ready to be devoured. Using your grill is a great way to build any type of Nachos. If you don't have a grill with a top shelf, melt your cheese at home and have to ready to pour over the top of your nachos.
I lived in the Jacksonville area for a couple of years, and I have to tell you having fresh seafood just an hour off the boat was fantastic.
Remember, the more preparation you can do ahead of time the better. The flavors marry themselves together better and saves you time to enjoy your tailgate party along with your friends and family.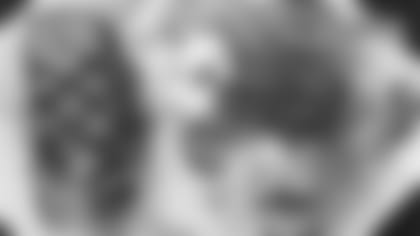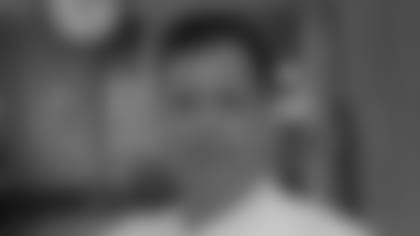 Recipe by Chef Mark Webster CEC,CCE,AAC,HGT - Retail Chef at Hy-Vee Lees Summit West