There are a million reasons to explain why Kansas City Chiefs' safety Eric Berry is an inspiration to anyone lucky enough to cross paths with him.
For all that he has been through, Berry has always found a way to use those experiences and the platform he's provided—along with the fact that he's one of the best in the world at what he does—to share his powerful voice to inspire and help those around him.
A couple of weeks ago, Berry put that to use as he helped grant two 'Make a Wish' kids—Sebastian, 15, and Ethan, 17, an unforgettable weekend.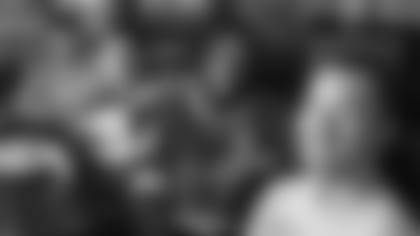 Sebastian, who had cancer, is from Virginia, and Ethan, who has a heart condition, is from Atlanta. And because of Berry and everything he's been through and what he represents, they're both Chiefs fans. And their wish was to meet him.
So, the Saturday before the Chiefs played the Oakland Raiders, Berry took Sebastian and Ethan, along with some of their family members, to Tapcade—a locally-owned arcade and restaurant in the Crossroads district of downtown Kansas City.
They all played Mario Cart and some other games, hung out and just talked for a couple of hours before Berry took them all out to lunch at Nick and Jake's afterward.
"The cool thing was [Berry] never made the kids feel like he was in a hurry or a rush," Nikki Spencer, the Senior Director of Donor Relations for 'Make a Wish' Missouri, who was there with them for the whole weekend, explained. "[Berry], as far as they were concerned, had all day long. He really took the time to hang out with them.
"The boys just asked questions. He answered everything from what's your game day routine, to who's the toughest person to defend and all these things."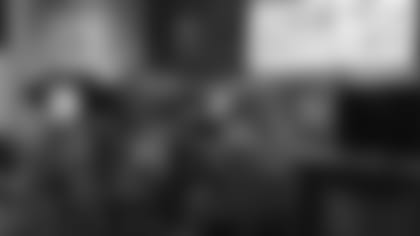 Spencer recalled one moment as they were eating lunch that Sebastian, who had part of his leg amputated as part of his cancer treatment, won't ever forget.
Soon after Berry had autographed a number of things that Ethan and his family had brought for him to sign, which Berry made a point to let them know he'd sign anything and everything they brought, Berry turned his attention to Sebastian, who hadn't brought much for him to sign.
"[Berry] was like, 'Hey man, give me that foot,'" Spencer laughed as she recalled the moment. "So, Sebastian was like, 'What?'
"And Eric goes, 'Your prosthetic leg, give it to me, I'm going to sign it.'"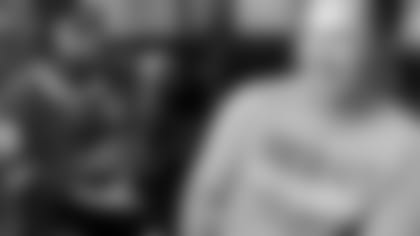 It was a genuine moment that had everyone there smiling.
The next day, Ethan and Sebastian were invited down to the field for pregame festivities before the Chiefs took on the Raiders, and then after the game, they were able to hang out in the Chiefs' family area.
"[Berry] made sure to stop and hug the boys and have some small talk, which is really cool because he could have been like, 'I spent my day with them, I don't have to do anything else,' but he didn't," Spencer explained. "He took the time to acknowledge them with hugs and all that good stuff."
Spencer said what Berry did and how far out of his way he went isn't all that normal.
"We get a lot of celebrity wishes where the celebrity is like, 'I'm going to meet and greet, I'm here, and I've got five minutes, and that's it,'" she explained. "It just seemed like it was truly important for [Berry] to spend the quality time with the boys. These are memories that these kids are going to have forever and I think everybody knows that he's a pretty jammed-up dude, but he really is a true inspiration for those boys, and he did not disappoint—not one single bit.
"It's one of those things where you can be a Chiefs fan all day long, but when the players are just good people, it just makes it super easy."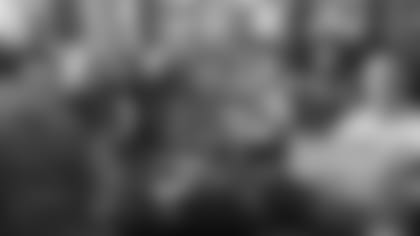 Overall, the weekend was a complete success. 
"They just could not stop talking about all the things that they did with him and all the little moments from Saturday," Spencer added. "He made their life. It was literally…they just picked the best wish."
Eric Berry—All-Pro player and a Hall of Fame dude.