GAME TIME: 12:00 p.m. CT on Sunday, Oct. 7
LOCATION: Arrowhead Stadium in Kansas City, Mo.
HOW TO WATCH: CBS (KCTV5 local)
HOW TO LISTEN: 101.1 The Fox
What a first quarter of the season it's been for the Kansas City Chiefs.
There was wide receiver Tyreek Hill's 91-yard dash to the end zone in Los Angeles, quarterback Patrick Mahomes' six-touchdown performance against Pittsburgh, the monstrous first half versus San Francisco and the unforgettable comeback at Mile High.
Collectively, the offense piled up the most points through four games in franchise history behind Mahomes' record-setting arm, leading the Chiefs to one of just two unblemished records remaining in the league.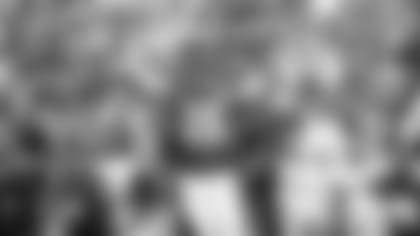 They've simply been the toast of the AFC through four weeks this season, and on Sunday, they'll face their toughest task yet.
The Jacksonville Jaguars venture to Arrowhead Stadium this weekend with the league's top defense in tow, matching up with Kansas City's high-powered offense in a number of ways.
Mahomes, for example, has found the end zone a league-high 14 times through the air this season, while the Jaguars have allowed the fewest passing touchdowns (3) of any team in the league.
Kansas City has connected on the most passing plays of at least 25 yards in the NFL (15), while Jacksonville has yielded the least such plays (3).
And, ultimately, the Chiefs are scoring a league-high 36.3 points per game while – of course – the Jaguars are allowing a league-low 14.0.
"They don't have a lot of weaknesses," Head Coach Andy Reid said of the Jaguars. "They have good players - starting right up front all the way to the back end and everywhere in between. They're a good football team. You love the challenge of playing against a team like this."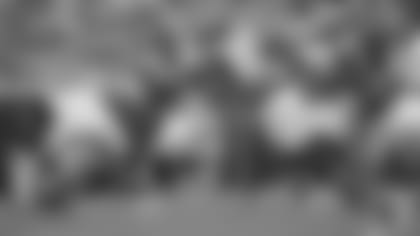 That challenge begins in the trenches - which it so often does - as the Chiefs' offensive line combats a fearsome defensive front that's loaded with playmakers.
The trio of defensive ends Calais Campbell, Yannick Ngakoue and Dante Fowler Jr. combined for 34.5 sacks a year ago, while defensive tackles Malik Jackson and Marcell Dareus create a stout duo up the middle.
It's a formidable bunch, crafting an intriguing matchup with a Chiefs' offensive line that's yielded the fewest sacks in the NFL (5).
"Pat's been doing a great job of getting the ball out [quickly] and working within the rhythm of the offense – everything is so based on timing," said offensive tackle Mitchell Schwartz. "If something breaks down, it always seems like he's scrambling or finding the open lane - and not really doing that to run, but to pass. A lot of [our success] is a credit to him and to the receivers for getting open."
The Chiefs' pass-catchers will look to find that same separation on Sunday against arguably the best secondary in the league.
Led by Pro Bowl cornerbacks Jalen Ramsey and A.J. Bouye, the Jaguars have allowed the fewest passing yards per game (164.3) in the NFL this season, holding the opposition to under 300 yards through the air in 15 consecutive regular-season games dating back to 2017.
"They have a great scheme and they do a lot of things really well. They do a lot of the same stuff, but they do it at a very high [level]," Mahomes said. "They have a ton of talent over there, we just have to utilize our offense and our weapons and try to do what we can to attack them."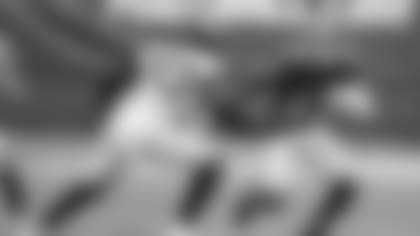 Those weapons include running back Kareem Hunt, who put together his best game of the season in last Monday night's victory over the Denver Broncos. Hunt tallied 175 yards of total offense in the contest, plunging into the end zone to give Kansas City the lead with just over a minute remaining in the game.
"He had great production. I know the numbers haven't shown it, but he hasn't changed," said Offensive Coordinator Eric Bieniemy. "He's been running his butt off and working his butt off. Good things come to those who prepare and work as he does."
Hunt's performance was critical to the Chiefs' offensive success against a historically tough Broncos' defense last week, and his ability to move the chains on Sunday could prove just as vital.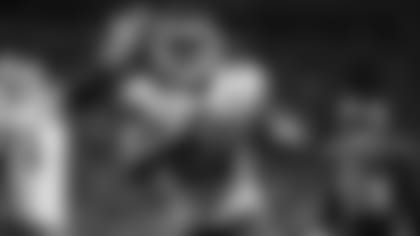 On the other side of the ball, the Chiefs will look to slow down quarterback Blake Bortles and the Jaguars' offense, which has been inconsistent through four games this season.
Bortles - the No. 3 overall pick in the 2014 Draft - posted a 67.2 passer rating in Jacksonville's season-opener before slinging four touchdowns against the New England Patriots the following week. He struggled again seven days later, leading the Jaguars to just six points in a loss to Tennessee, but rebounded to throw for 388 yards last week against the New York Jets.
Nonetheless, the 26-year-old signal caller has demonstrated an ability to lead the Jaguars' offense to a 3-1 start.
Bortles has a trio of impressive receivers at his disposal to move the ball in Dede Westbrook (294 yards), Keelan Cole (225 yards) and Donte Moncrief (173 yards), though he'll be without starting running back Leonard Fournette on Sunday.
The former first-round pick aggravated a nagging hamstring injury last week and won't suit up this weekend, giving way to fellow running back T.J. Yeldon to carry the load on the ground.
Though while technically the backup, the fourth-year tailback has picked up 205 yards on 49 carries this season while catching 14 passes for another 125 yards and two touchdowns, establishing himself as a playmaker in Fournette's stead.
"T.J. is physical. He has good feet, and I don't think a lot of people really understand how quick he is," said linebacker Reggie Ragland, who played with Yeldon at the University of Alabama. "He runs high, but he's still quick and can run fast. We have to do a good job of tackling – we can't let him out."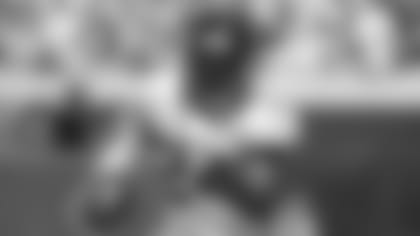 It all wraps up into a compelling matchup between two of the AFC's very best teams in front of what promises to be a raucous crowd at Arrowhead Stadium, where Kansas City has won 18 of its last 22 games.
It's the kind of game that makes the National Football League so special.
"[They're] a well-rounded football team and that's why we're in this," Reid said. "You work a lot of hours as coaches and players to have an opportunity like this."
The Chiefs will try to seize that opportunity on Sunday with their perfect record on the line. Catch the game on CBS (KCTV5 local) and 101.1 The Fox.