Two-hundred-and-thirty-two days have passed since the Kansas City Chiefs last took the field in a game that counted, falling by the narrowest of margins to the New England Patriots in the AFC Championship Game last January.
It marked the conclusion of a truly magical season, ending just inches away from a berth in the Super Bowl while giving way to one of the most anticipated campaigns in franchise history.
Months of patient excitement have followed since that chilly night at Arrowhead, and as the clock strikes noon on Sunday, the wait is officially over.
That season-opening clash will pit the Chiefs against the Jacksonville Jaguars - an interesting team shrouded in unknowns. Just two years removed from a spot in the AFC Championship Game themselves behind a tenacious defense, the Jaguars underwent some major changes offensively this offseason and are a relative mystery in terms of how they'll go about moving the ball.
Those changes include the hiring of former Minnesota Vikings' offensive coordinator John DeFilippo to handle play-calling duties and the acquisition of quarterback Nick Foles after two wildly successful years serving as the backup in Philadelphia.
And because Foles only attempted 10 passes during the preseason, there's simply not much tape out there of the veteran quarterback in a Jaguars' uniform.
"The defensive coaches have gone through and looked at [everything], but you have to cut it down," said Head Coach Andy Reid. "There are going to be things that you haven't seen [where] you just have to trust your fundamentals, technique, scheme and rules. They've looked at all of that."
Foles – who appeared in three games for Kansas City in 2015 and actually entered the league under Reid in Philadelphia back in 2012 – was thrust into action two years ago following an injury to Eagles' starter Carson Wentz and went on to lead Philadelphia to a championship in Super Bowl LII. It's worth mentioning that DeFilippo was Foles' quarterbacks' coach during that incredible campaign.
Injuries to Wentz again provided Foles with an opportunity to play last season, where he led Philadelphia to the Divisional Round of the playoffs before falling to the New Orleans Saints.
The two-year stretch was the definition of seizing an opportunity, and it earned Foles the starting job under center in Jacksonville.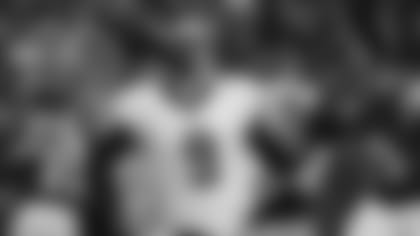 Foles' weapons offensively include tailback Leonard Fournette – who missed eight games last year due to injury but is just a year removed from a 1,000-yard season rushing the ball – third-year wide receiver Dede Westbrook and former Chiefs' wide out Chris Conley, who joined Jacksonville this offseason.
It all makes for a combination of talent and relative mystery, crafting an intriguing stage for Kansas City's re-made defense to show what they can do.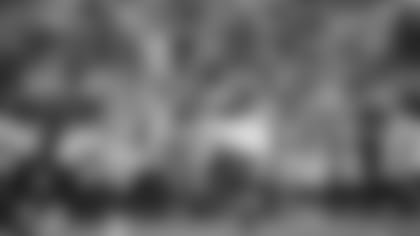 "It'll be the first time really playing with my group and playing with my guys in a live game - in a game that counts," said safety Tyrann Mathieu, one of Kansas City's marquee additions this offseason. "It's going to be a lot of different emotions, up and down. I think it's my job to manage the group and make sure everybody's focused on the next play. Just going out there with a lot of swagger and a lot of intensity. A lot of people here haven't necessarily seen me play in a Chiefs' uniform, so it'll be important for me to go out there and get off to a fast start."
Mathieu is one of several new pieces on the Chiefs' defense, joining the likes of defensive end Frank Clark, safety Juan Thornhill and defensive end Alex Okafor. The group demonstrated a palpable energy throughout training camp and they now finally have the chance to show it off when it matters.
"I just want them to go out there and play and continue to grow through the season," Reid said.
"I think that will be important. There are a lot of new, moving parts there. They've worked so stinking hard during the OTAs and during camp. I think they're going to be fine there."
The progress of the defense will certainly be a storyline to watch throughout the year while Kansas City's offense looks to once again take the league by storm.
The Chiefs put together the third-best season ever in 2018 in terms of points-per-game and scored at least 26 points in every single contest, becoming the first team in league history to do so.
That included a resounding victory over the Jaguars at Arrowhead last October that saw Kansas City seemingly derail Jacksonville's season. The Jaguars came into that game with a 3-1 record and the top defense in all of football, but following their meeting with the Chiefs, went on to lose six-straight games and nine of their next 11.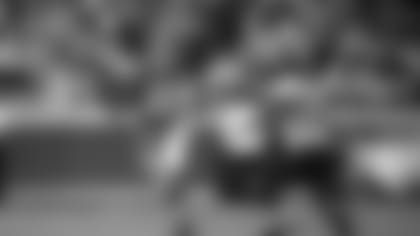 The offense was largely the culprit behind that slide - averaging an NFL-worst 13.0 points-per-game in that time - prompting the slew of changes this offseason.
Chiefs' quarterback Patrick Mahomes threw for 313 yards in last year's meeting, which was amazingly his only game all season without a touchdown pass. The Jaguars' defense fell off a bit following that game – ranking 14th in points allowed the rest of the way – but they still possess a myriad of playmakers at every level, from All-Pro cornerback Jalen Ramsey to defensive end Calais Campbell, making Mahomes' experience against them all the more valuable.
"You definitely have notes. You have to watch the game a couple of times to see how they went about it, what they had success with and what we had success with," Mahomes said. "I think the biggest thing is knowing that they have adjustments, you will have to make adjustments on the fly and [also] have adjustments going in with the game plan. Jacksonville has a great defense and guys at every position who can make plays, so you just play that chess match during the game, you take what's there and you take those shots that are there. That's something we're going to have to work on throughout the week and capitalize on during the game."
Mahomes' most-productive target through the air in that game was tight end Travis Kelce, who hauled in five catches for 100 yards. Kelce is one of just six players to tally triple-digit receiving yards against the Jaguars over the last two years, and after an incredible 2018 season that ranked amongst the best in NFL history by a tight end, Kelce is looking for more this year.
"I feel like [the anticipation] kind of goes up every single year. You have to up the ante, so to speak, and make sure that you bring something to the table that you didn't last year," Kelce said. "That's what you get all offseason to work on and to prepare for."
Kelce is one of several playmakers available at Mahomes' disposal this season, from speedy wide receivers Tyreek Hill – who caught the second-most touchdowns (12) in franchise history last season – and Sammy Watkins to tailbacks Damien Williams and the newly-signed LeSean McCoy.
It's unclear how much McCoy will be involved on Sunday, but Reid seemed optimistic about the veteran tailback's chances of contributing in the season-opener.
"He has done a good job with [learning the playbook]. These practices will be important, but he seems to be picking it up pretty quickly," Reid said earlier this week. "There's a learning curve there, but the gameplan is narrowed down enough to where he can learn it."
Signing McCoy only fueled the excitement surrounding the Chiefs headed into this season, and after months of anticipation, Kansas City can finally begin its march toward championship goals on Sunday.
"[We've worked] all offseason on how we think we can exploit defenses and how we think we can go out there and have success based on stuff we did last year," Mahomes said. "I'm excited that we're about to go out there now and use the full game plan and do everything we need to do in order to hopefully come out with a win."
Catch the Chiefs and Jaguars on CBS at noon on Sunday.