GAME TIME: 3:05 p.m. CT on Sunday, Dec. 2
LOCATION: Oakland-Alameda Coliseum in Oakland, Calif.
HOW TO WATCH: CBS (KCTV5 local)
HOW TO LISTEN: 101.1 The Fox
It's one of the best rivalries in all of sports.
The Kansas City Chiefs and Oakland Raiders have met twice a year in each of the last 59 seasons, producing some rich history dating all the way back to the dawn of the American Football League.
The Chiefs – then known as the Dallas Texas – earned their first victory as a franchise against Oakland in 1960. Twelve years later, Kansas City's first-ever win at Arrowhead Stadium came at the expense of Oakland behind quarterback Len Dawson's three touchdown passes.
In fact, no team has emerged victorious over Oakland more than the Chiefs, who own 61 wins over their bitter division rival all-time - seven more than the second-place Chargers.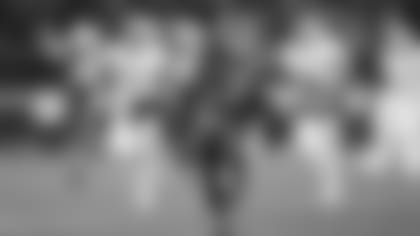 That includes an 8-2 mark since Head Coach Andy Reid took over six years ago, fostering a stretch of success that Kansas City will look to continue on Sunday afternoon at the Oakland-Alameda County Coliseum.
The Raiders have struggled this year, with just two victories on the campaign under the direction of quarterback Derek Carr, who's thrown 13 touchdown passes to eight interceptions on the season.
Carr's top weapon all-season long has been veteran tight end Jared Cook, who has a team-leading 609 yards through the air and a career-high five touchdowns already. He's found the end zone in each of his last two contests and has been Oakland's primary red-zone option all year long, hauling in nine of his team-leading 11 targets with three touchdowns.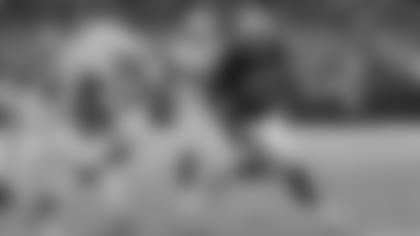 Tailback Jalen Richard has also put together a productive season for the Raiders, catching a team-leading 53 passes and amassing 566 yards of total offense (447 receiving, 119 rushing).
Though even with the efforts of Cook, Richard and the rest of the Raiders' offense, which includes veteran tailback Doug Martin (384 rushing yards) in addition to wide receivers Jordy Nelson (25 catches for 353 yards) and Seth Roberts (27 catches for 319 yards), Oakland has struggled to string together points this season.
The Raiders rank 30th in points per game (17.0) and red-zone touchdown efficiency (45.2 percent), scoring fewer than 20 points in seven of their 11 contests.
Conversely, the Chiefs have engineered the league's top offense through the season's first three months, averaging 36.7 points per game and finding the end zone an NFL-most 51 times.
Kansas City tallied seven of those scores the last time they were on the field, narrowly falling to the Los Angeles Rams in a classic bout between two of the league's most electric teams.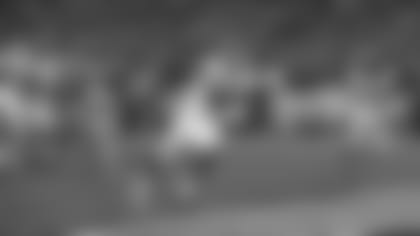 Chiefs' quarterback Patrick Mahomes was right in the middle of that offensive explosion, slinging six touchdowns and adding to his league-leading 37 on the season. Kansas City's young quarterback also turned the ball over a career-high five times amidst the scoring, but those mistakes are something that Reid feels are fixable moving forward.
"You go back and evaluate it. How did those things happen and then how do you fix them so they don't happen again?" Reid said. "We've done that. One thing about Pat is he doesn't make the same mistake twice. I'm not worried about that. I want him to keep firing. Learn from your mistakes, but keep firing."
"I think the biggest thing was going back to the fundamentals," Mahomes said. "When you play a lot of games, sometimes you don't get to practice the fundamentals of just how you're standing in the pocket and your platform when you throw. That's something I feel like I always have to go back to. You always get new experiences and you can learn from those experiences mentally, but at the same time, you want to make sure you are physically doing all the right stuff to have success."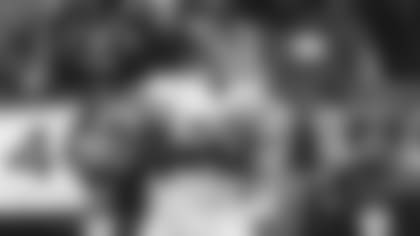 Mahomes has been no stranger to that success through his first campaign as a starter, leading Kansas City to the top record in the AFC while re-writing the franchise record books on a seemingly weekly basis.
But with December now here and just five games remaining – three of which against divisional opponents – the emphasis is on finishing the homestretch of the season with loftier goals in sight.
"I didn't set any statistical goals at [the beginning of the season]. My goals were to win the AFC West, win games in the playoffs and then try to win the Super Bowl," Mahomes said. "I had a lot of stats in college and they didn't count for wins, so whatever it takes to win football games, that's my goal."
The quest for that goal continues on Sunday afternoon in Oakland.