It's finally that time of year.
Nineteen weeks after the National Football League kicked off its 100th season, just four stadiums remain open for business as the Divisional Round of the playoffs gets underway this weekend.
Arrowhead Stadium is one of the four, serving as the site for a much-anticipated re-match between the Kansas City Chiefs and the Houston Texans with a berth in the AFC Championship Game on the line. These two teams met way back in Week 6 in a back-and-forth game that ended in a Texans' victory, but the Chiefs marched to an 8-2 record down the stretch following that contest to help set up the second postseason clash between these two teams in the last five years.
It has all the makings for a thrilling re-match on Sunday as quarterback Deshaun Watson and the Texans return to Arrowhead after engineering a 16-point, second-half comeback against the Buffalo Bills last week to keep their postseason alive.
The performance demonstrated a resiliency that impressed Chiefs' Head Coach Andy Reid.
"They're a good football team and they don't give up. That's the way you prepare yourself. You're getting a team that's going to play to the end, play four quarters of football," Reid said. "We take a lot of pride in doing that, [too], and they take a lot of pride in doing it. That's what will make it a great game."
Watson completed 20-of-25 passes for 247 yards and two total touchdowns in the contest, putting Houston ahead in the final minutes of regulation and again in overtime to seal the victory. Watson is one of the top young quarterbacks in the league, and his dynamic play-making ability was on full display throughout the Texans' comeback.
"He's mobile, he's smart and he knows how to win. He has the experience to win tough games, and you saw that last week," said defensive tackle Khalen Saunders. "We've played mobile quarterbacks this year, so we know how to deal with that, but it's about closing out and playing until the clock hits zero because you never know what can happen."
Watson has one of the top receivers in all of football at his disposal in All-Pro pass-catcher DeAndre Hopkins, who hauled in 104 grabs for 1,165 yards and seven touchdowns in 2019 and added another six catches for 90 yards in last week's playoff victory.
The Texans were without their other top option against the Bills, however, as wide receiver Will Fuller missed the game with a groin injury. Fuller is questionable headed into the Divisional Round and his availability will certainly be something to watch as one of the better deep threats in the NFL.
"The obvious [things] are speed and trust with the quarterback. He's an explosive player. We've seen that firsthand and we understand that," Reid said. "He's a great deep threat and [he] does some good things in the intermediate game, too."
Houston also features tailback Carlos Hyde - who topped the 1,000-yard mark rushing this season – to round out an impressive group of playmakers, but if the performance by the Chiefs' defense over the last six weeks is any indication, Kansas City is certainly up for the challenge.
No team in the NFL has yielded fewer points-per-game (11.5) than the Chiefs since Week 11 as the defense surrendered a total of just seven touchdowns in that time while particularly excelling in the red zone, holding the opposition out of the end zone on 65 percent of trips inside the 20-yard line.
It's worth mentioning that defensive tackle Chris Jones is questionable entering the game with a calf injury, but regardless of who suits up on Sunday, safety Tyrann Mathieu – who coincidently played for the Texans last season – believes the defense can carry its strong play into the postseason.
"Mentality, focus and coming in with a certain mindset - I think [those things] are what's key. Can you see yourself making plays Sunday?" Mathieu said. "I feel like we're prepared for the stage, so it's all about going out there and really believing in that."
And on the other sideline, the Texans recently received a major reinforcement to their defense in the form of three-time NFL Defensive Player of the Year J.J. Watt. The veteran defensive end returned to action last week after missing the bulk of the season with a pectoral injury and certainly bolsters a Houston pass-rush that ranked toward the bottom of the league during the regular season.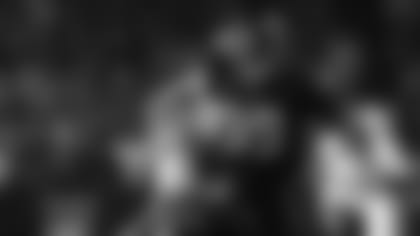 In fact, it was a sack on Bills' quarterback Josh Allen by Watt that first began to turn the tide in last week's comeback victory, demonstrating a tangible impact in only his first game back. Chiefs' quarterback Patrick Mahomes, meanwhile, will look to elude Watt on Sunday with the help of left tackle Eric Fisher, who has found success against him in the past.
"Fish has been playing at a high level for a long time now and he's played against a lot of different defensive ends that are really good," Mahomes said. "Just being able to have someone that you know has been able to go out there and compete with the best and hold his own, it's definitely something that gives you a lot of trust to stay in the pocket to make those throws."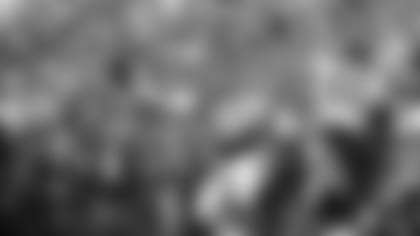 Mahomes, who led the Chiefs to the fifth-best scoring offense in the NFL this season, is no stranger to postseason fireworks. Kansas City scored 31 points in each of the reigning league MVP's playoff starts a year ago, and while the Chiefs came up just short in the AFC Championship Game last January, Mahomes appears confident he can build off of last year's postseason run.
"For me, I think the only thing that's really different is having the experience of playing in games like this at Arrowhead and being able to win one and lose one," Mahomes said. "I understand that every single play counts, every single rep in practice counts and that you have to take advantage of every single opportunity that you get."
The Chiefs had the benefit of some additional preparation with a first-round bye, which is a situation Reid has taken advantage of time and time again in the past. Reid is 22-4 (including the postseason) following a bye week, routinely turning the extra time into victories. Conversely, while Houston fought back to win last Saturday, it required overtime and a taxing effort on both sides of the ball.
It remains to be seen if those circumstances will affect Sunday's game, but one thing is for certain as the Chiefs take the field at Arrowhead: there is nothing quite like the playoffs.
"Coaching in these types of games, I love it. This is what it's all about. You've got great competition, great coaches, great players, and the opportunity to play in front of our fans in a great setting," Reid said. "That's what it's all about. We love that. That's why we do this."
Catch the Chiefs and the Texans clash in some playoff football on Sunday at 2:05 p.m. CT on CBS.