It was 24 days ago that Kansas City Chiefs' quarterback Patrick Mahomes left the field following an injury to his right knee. The reigning NFL MVP and league-leader in multiple statistical categories was central to Kansas City's Super Bowl aspirations, and for many teams, his departure would signal the end of those lofty goals.
The Chiefs, however, are not like most.
Kansas City held on to defeat the Denver Broncos on Thursday Night Football after losing Mahomes in the first half behind veteran quarterback Matt Moore, who went on to lead the Chiefs within a score of the Green Bay Packers a week later and to a victory over the Minnesota Vikings last Sunday.
Moore was steady and reliable for Kansas City, compiling a 105.5 passer rating over the course of his two starts while keeping the Chiefs competitive throughout despite the immense responsibility that comes along with filling in for the league's best player.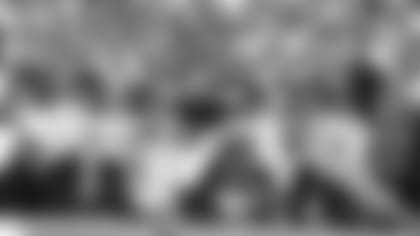 Kansas City's championship dreams are still very much alive because of Moore and the rest of the roster's ability to pull together through adversity – notably the improved play by the defense of late. It's the mark of a great team, rallying through the tough times rather than wilting under the circumstances.
And now about a month since perhaps this season's defining moment took place on that critical night in Denver, the news fans throughout Chiefs Kingdom have been waiting for was finally delivered on Friday.
"Unless something happens here, he'll be the guy that plays," said Head Coach Andy Reid. "You can go whatever direction you want to go with it. I'm going to see how he did after this practice, but right now, that's what it looks like."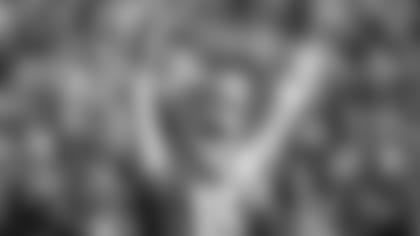 Barring any setbacks, Mahomes will return to action on Sunday when the Chiefs take on the Tennessee Titans in Nashville. It's mammoth news for Kansas City as the final seven weeks of the season come into focus and their Super Bowl goals remain very real.
And while the injury sidelined Mahomes for some time physically, his mentality remains unshaken.
"I'm still in a great spot. We played two great games these last two weeks and the team played awesome defense, special teams played well, and Matt went in and played very well," Mahomes said. "For me, I just stayed into it. I think you all could see me on the sideline, I was just as into the game as if I was playing, and I'm glad to be back out there with the guys."
That return will come against an interesting team in the Titans, who are 2-1 under new starting quarterback Ryan Tannehill following Tennessee's decision to bench former first-round pick Marcus Mariota.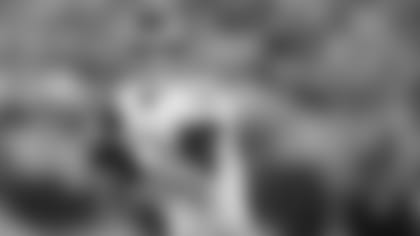 In those three starts, Tannehill – a former first-round pick himself – has thrown for 836 yards, six touchdowns and just three interceptions while completing more than 70 percent of his passes. He's led Tennessee to as many wins in his three weeks of action as Mariota did in twice as many games, and the 31-year-old Tannehill has yet to lose at home.
After struggling in his final few seasons as a Miami Dolphin, Tannehill seems to – at least so far – have resurrected his career with Tennessee.
"I've always thought he was a really good football player. He's a really good athlete. We can't just think that this is a quarterback who sits there and throws it, he can really extend the play and give you some headaches," said Defensive Coordinator Steve Spagnuolo. "I don't consider him a backup quarterback that's now starting, he was a starter for a long time, so we're going to approach it that way."
Tannehill has pass-catchers Adam Humphries and rookie A.J. Brown amongst others at his disposal offensively, but he may be without a pair of productive players in wide receiver Corey Davis, who is listed as doubtful with a hip injury, and tight end Delanie Walker, who is already listed as out due to an ankle injury.
Brown has been Tannehill's most productive target over the course of his three starts - leading Tennessee with 156 yards through the air – while tailback Derrick Henry has bounced back from a rough game in Denver a few weeks ago to average 4.47 yards-per-carry over the Titans' last three games.
Henry is a sizable runner at six-foot-three and 247-pounds who can run with the best of them despite his immense stature, providing the Chiefs' defense with a considerable challenge up front.
"He's a very good 'back who's tough to bring down," said linebacker Reggie Ragland, who played with Henry at the University of Alabama. "We have to make sure we do a good job of moving our feet against him."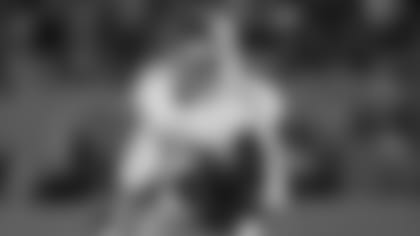 The Chiefs are coming off one of their top defensive performances of the season against Minnesota, where they held the league's leading rusher, Dalvin Cook, to just 3.4 yards-per-carry. It marked Cook's lowest rushing average this season in games where he received at least 20 carries, and while Henry is no easy task, the Chiefs will be looking to mirror that success on Sunday.
And if Kansas City can slow down Henry, the pass-rush will likely have an opportunity to do some damage. The Titans have yielded the most sacks in the NFL this season (38), surrendering four or more in all but three games. Kansas City, conversely, has 15 sacks over the last three weeks alone. The Chiefs managed just one against the Vikings last Sunday, but defensive tackle Chris Jones – who was playing in his first game since Week 5 – led the NFL with seven pressures.
This group has proven that they can get after the passer lately and they'll have a chance to continue that against Tennessee.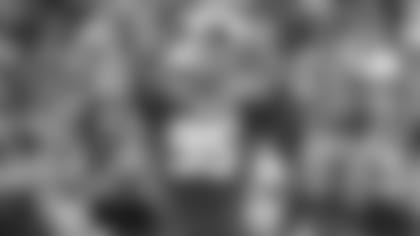 The Chiefs' offense, meanwhile, is about the healthiest it has been all season. In fact, Mahomes has only played one game this season with wide receivers Tyreek Hill and Sammy Watkins both on the field, and that was all the way back in Week 1.
Mahomes will have both players available offensively on Sunday, not to mention tight end Travis Kelce and the rest of Kansas City's high-powered attack. That's significant, as in the 17 games that Mahomes, Watkins, Hill and Kelce have all been on the field over the last two seasons, the Chiefs are 13-4 while averaging 35.6 points-per-contest.
Tennessee has been respectable on defense this season – allowing just 18.3 points-per-game under Head Coach and former Chiefs' linebacker Mike Vrabel – but the unit will be missing a few pieces this weekend, including Pro Bowl defensive tackle Jurrell Casey and cornerback Malcolm Butler.
It still won't come easy, as the Titans have yielded more than 23 points just once this year - doing so last week against Carolina - but Mahomes and company are certainly up for the challenge.
After all, this edition of the Chiefs is no stranger to overcoming obstacles.
"I think the biggest thing we've done as a team is just build every single week. It's a long season and we still have a lot to go, but every single day, it seems like we're getting better in every aspect of the game," Mahomes said. "We went through a stretch where we lost games that we didn't want to, but we now see that everyone is pulling together and building together, and I'm excited for the rest of the season."
The homestretch begins on Sunday, and for the first time in about a month, Kansas City has the league MVP back under center.
Catch the Chiefs and Titans on CBS at noon on Sunday.