There was something noticeably different about Kansas City Chiefs' wide receiver Sammy Watkins when the four-year veteran reported to Training Camp on Wednesday afternoon.
His trademark dreadlocks were nowhere to be found.
"I just woke up one morning and decided to cut it," Watkins explained on Thursday following practice. "I just wanted to be different this season and be about business. I've had it for 12 or 13 years, but I'm 25 now and I don't want to be 40 with dreads, so I just decided to cut it."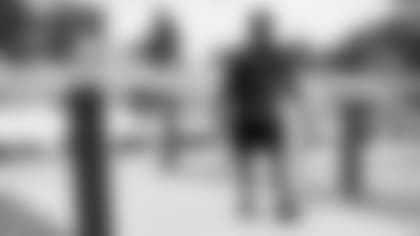 Indeed, Watkins has rocked the dreads throughout his time in the public eye, leading to a handful of double takes as he reported to camp.
"I saw it on his Instagram actually, so I knew about it, but I think it was [wide receiver Gehrig] Dieter that didn't recognize him when he first saw him," said quarterback Patrick Mahomes. "It's a new cut, but it's a new year and hopefully it's a good thing going forward."
All joking aside, the developing chemistry between Mahomes and the speedy Watkins, who signed with Kansas City as one of the offseason's marquee free agents, is one of the more intriguing storylines to follow as camp rolls along over the next three weeks.
"I think it's developing really well. He's one of those guys that will stay after and get extra work," Mahomes said of Watkins. "He'll put in the extra work to be great, and when you have guys like that all around our team, it's easy to build chemistry."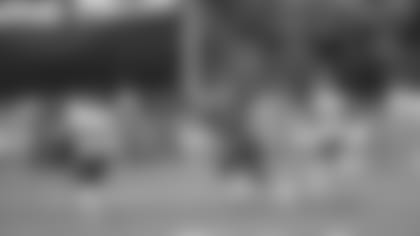 It's that additional work over the next several weeks at camp that will pay dividends when the games begin to count in September.
"We have chemistry from working in OTAs (Organized Team Activities), but we need to get on the same page to where I know what he's thinking and he knows what I'm thinking," Watkins said. "We're not there yet, but we'll go through this training camp and play in a couple [preseason] games to feel each other out."
And once they do, it's exciting to think about what Watkins' abilities can bring to what was already one of the most talented offenses in the league.
"We've got so many special guys that put up big numbers in the years before I got here. It's really just about coming in, being myself and adding my game into what was already one of the top offenses," Watkins explained. "There's four or five guys here that are already making Pro Bowls and leading their positions, so for me, it's just about adding my fuel to the fire."
Which brings us back to Watkins' fresh look and the inevitable metaphor that comes along with it.
"It's a new year with a new team," Watkins said. "I want to lead this team to a championship – that's my goal."