Throughout training camp, Chiefs Reporter B.J. Kissel will share his top observations from each practice.
Here are five things that stood out Monday morning:
1.    It was the last day of pads before Thursday's preseason opener
When it comes to the toughest days physically for the players at training camp every year, there might not be a day that's more physically demanding of the players than the last day of practice in pads before the first game, which for the Chiefs, was Monday.
The guys have been going at it for a couple of weeks and for more than a week in full pads. They're tired, sore, and looking forward to Tuesday's practice, which will begin an hour later and the guys will be in shorts.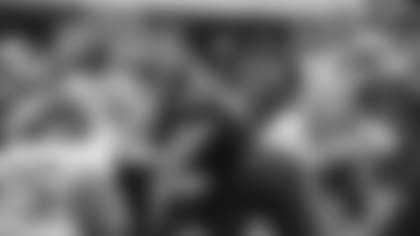 It's a light day as the guys are preparing their bodies to be ready to go for Thursday night's game against the Houston Texans at Arrowhead Stadium.
2. Running back Damien Williams continues to impress
One of the players who has put together a really good camp so far is fifth-year running back Damien Williams, who spent the past four years with the Miami Dolphins before signing with the Chiefs this offseason.
Williams, who has snagged an impressive-85 passes out of the backfield over his four years in the league, said after practice Monday morning that he feels comfortable with what he's being asked to do in this offense after getting a crash course this offseason.
"I'm very comfortable with what they're asking of me," Williams said. "I'm a very energetic person. I love to practice. I love to come work and I love to get the energy out of guys. It's funny because the linebackers coach came up to me the other day and told me to keep doing what I'm doing—keep talking to the guys and working.
"He likes that stuff because it brings more competition."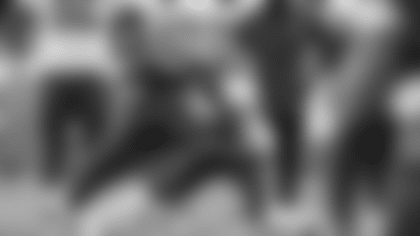 Chiefs' offensive coordinator Eric Bieniemy spoke about Williams after practice.
"Damien is doing a heck of a job," Bieniemy explained. "First of all, he's a heck of a football player. Brett Veach did a great job bringing him in, and he can do some things. We love those types of players. It gives us a whole different dimension and creates matchup issues for the opponent."
Williams said he knows there's competition at the running back position for the Chiefs, and he also knows that running backs' value in today's NFL is predicated upon their ability to be versatile and do a lot of different things.
"I feel like you have to know how to do everything—running, catching, and protecting," he noted. "I feel like I've been doing great—keeping up with the speed and the plays—studying at night so I can come out here and play fast."
So far, the returns are good for a player that's joining a room full of several guys with NFL experience in Kareem Hunt, Spencer Ware, Charcandrick West and Kerwynn Williams, while undrafted free agent Darrel Williams came to the Chiefs with a lot of buzz as well.
3. Reggie Ragland takes more reps after getting back on the field yesterday for the first time at camp
Reggie Ragland took the field Sunday morning for the first time at camp after dealing with swelling in his knee.
On Sunday, Ragland was limited at practice and didn't do any of the team stuff.
But Ragland gradually got more work on Monday—participating in the 9-on-7 inside run period, which means he and fellow starting inside linebacker Anthony Hitchens, who also returned from a hamstring injury that had cost him a few days of practice, were out there for the first time together all camp on Monday.
It's a good sign for a Chiefs' defense that Chiefs' general manager Brett Veach would have the "tone set' for it by both Hitchens and Ragland right in the middle of the action.
4. Some of the best plays from Monday
The Chiefs' had a late-game situational period Monday early in practice, and Patrick Mahomes drove the first-team offense down the field to within striking distance for kicker Harrison Butker.
But the next pass from Mahomes was intercepted by cornerback Steve Nelson, who broke downhill on the short route and stepped in front and picked it off for what would have been a game-winning pick-6 with just 16 seconds left.
These kinds of plays are becoming normal sightings at Chiefs camp:
Kendall Fuller is still really good at football. It has been perhaps the top storyline of training camp, but he just keeps making plays. He dove and broke up a short pass across the middle early in the 7-on-7 period where he just kind of came out of nowhere.
Safety Eric Murray also had a fantastic pass breakup across the middle late in practice.
While there have been a number of good young cornerbacks who have stepped up and made plays at camp so far, the one guy who has made several plays over the last two days is Makinton Dorleant. He's a guy who may see extended action during the preseason and find himself in the middle of the action.
Rookie quarterback Chase Litton also had one fantastic throw-and-catch with Byron Pringle—the former Big XII standout who is making a certain team reporter, who happens to be a K-State alum, look like a huge homer because he's always being mentioned. But he just keeps making plays.
Pringle also made this grab in practice on Monday.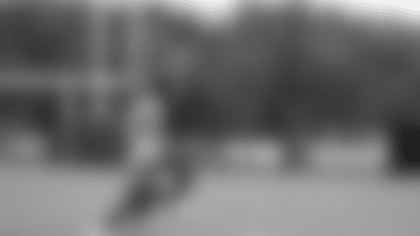 There were a few players who were back on the field Monday morning after missing time recently with injuries.
Linebacker Anthony Hitchens was back on the field after missing some time with a hamstring injury, as were defensive tackle Derrick Nnadi (elbow) and linebacker Tanoh Kpassagnon (heel).
Receiver Sammy Watkins (hip) and offensive lineman Dillon Gordon (shoulder) left practice early on Monday with injuries.
Safety Leon McQuay (hamstring), linebacker Dorian O' Daniel (thumb), cornerback Keith Reaser (quad strain) and running back Charcandrick West (concussion) didn't participate in practice as each player continues to work their way back to the field.
Center Tejan Koroma, meanwhile, was waived after suffering a torn ACL on Sunday.