Throughout training camp, Chiefs Reporter B.J. Kissel will share his top observations from each practice.
Here are five things that stood out Saturday morning at Chiefs' training camp:
It sounded like football again Saturday morning at Kansas City Chiefs training camp. It was the first day of full pads there was the beautiful sound of guys getting after it and getting better.
While they'll probably be feeling it tomorrow morning, the intensity level rose from the first team drills they had during the practice compared to what we've seen the last few days. It was new inside linebacker Anthony Hitchens, who was signed as a free agent after spending the last four years with the Dallas Cowboys, who really got things started.
During an inside run on one of the first reps of 9-on-7, Hitchens stepped up and popped the running back loud enough for both sides of the ball to know what today was all about.
It was a nice introduction for Hitchens, who has been discussed all offseason as a guy who can help bring the Chiefs' defense a "certain mindset" this season.
2. Second-year receiver Jehu Chesson had a good day
While several players made individual plays that should be mentioned (and will below), the one player who strung a few nice plays together for the skill position guys was second-year receiver Jehu Chesson out of Michigan.
On at least three occasions, Chesson made fantastic diving catches that could have been considered 50-50 balls—in that if the catch wasn't made, the fault wouldn't necessarily have been on him.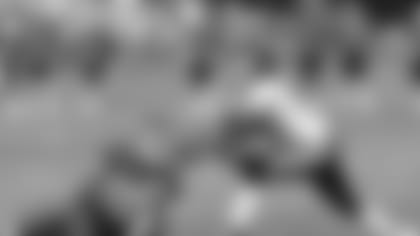 Chesson spoke about his day after practice.
"It was the first day in pads and it felt good to make some plays out there," he said. "We all just have to keep working and keep encouraging each other."
Chesson is entering his first camp with an entire offseason dedicated to getting ready to play football, compared to last year when he was preparing for the NFL Scouting Combine, his Pro Day and all the different individual team workouts.
"My biggest thing is route-running," Chesson said. "Making sure that I'm fast in and out of my breaks. So, I was doing a lot of explosive work this offseason."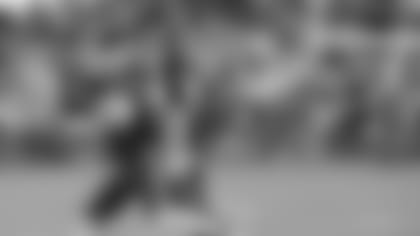 I also asked Chiefs' coach Andy Reid after practice about what he has seen from Chesson over the last year.
"He's getting better," Reid said. "We just have to keep going. Every rep he gets is an important rep. We know what he can do on special teams. He's a good special teams player. He just has to keep coming on with the offensive part of it."
Saturday seemed to be a step in the right direction.
3. Your daily Patrick Mahomes update
It's going to be repeated every day but Mahomes' arm strength is ridiculous. I won't get tired of writing about it because people aren't tired of hearing and reading about it.
He connected with Tyreek Hill on a go-route in which the ball easily travelled 60 yards in the air, and it didn't look like Mahomes had to strain to get it there. Mahomes said earlier this offseason he could throw a football 80 yards, which means he's really not straining to toss it 60.
But one of the most impressive throws today from Mahomes only went about 15 yards, and it was on a throw he actually dialed down on the howitzer attached to his shoulder.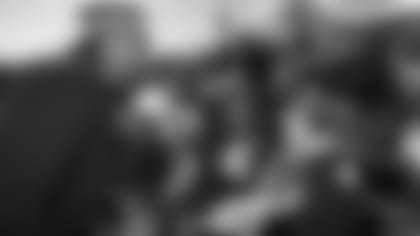 With pressure in his face, Mahomes had to get rid of the ball a smidge faster than he wanted because his intended target—tight end Travis Kelce—hadn't gotten to the top of his route yet.
So, Mahomes threw the ball but basically floated the pass across the middle. There was a substantial difference in the velocity but that made the difference that when Kelce planted his foot and turned and looked to the inside, the ball was right there. It surprised Kelce that the ball was on him that quick, but he was able to make the catch for an intermediate gain.
Arm talent isn't always about tossing it 80 yards, and while that's awesome to watch and a lot of fun, it's equally impressive that Mahomes has enough control and can manipulate the ball with different throws at different speeds (and from different arm angles) when required.
4. A handful of individual plays/players that stood out
Here's a quick list of plays/players who should be mentioned from what I saw (impossible to watch everything at the same time):
Rookie edge rusher Breeland Speaks caused an audible "pop" on his bull rush during 1-on-1's.
Undrafted rookie free agent receiver Byron Pringle (Kansas State) made a great catch for the third-straight day.
Veteran cornerback Kendall Fuller is showing why he's considered one of the best in the league. He had several pass breakups on crossers again on Saturday.
Second-year safety Jordan Sterns (Oklahoma State), who found his way around the ball often during OTAs, had an interception on a deflected pass during a period late in practice.
Patrick Mahomes chucked one deep to Tyreek Hill on a go-route for a touchdown. It was pretty.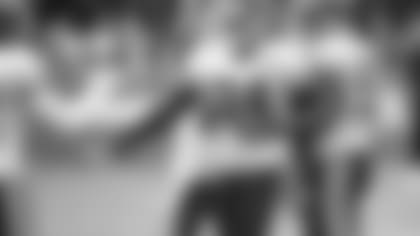 Veteran cornerback David Amerson, who signed as a free agent this offseason, had an interception for the second-straight day. For his size (6'1", 205 pounds), Amerson has a good amount of lateral agility. He's been impressive for a group that only returns one guy (Steven Nelson) who was in the top five of snaps played at the position last year.
Second-year edge rusher Tanoh Kpassagnon (Villanova) looks like a different player. Last year, Kpassagnon was making the transition from a defensive lineman in college to a professional outside linebacker. He had some quality pass-rush reps during the 1-on-1 period. He's an intriguing player to follow during camp.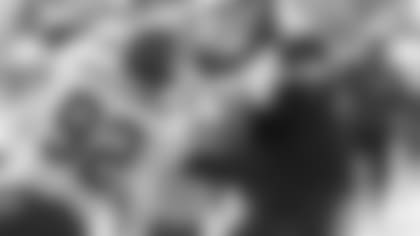 Mitch Schwartz, Laurent Duvernay-Tardif and Eric Fisher each had multiple fantastic reps during OL/DL 1-on-1's.
Finally, Allen Bailey is a grown man and his bull rush is very, very good. He had one rep where he drove the offensive lineman back immediately upon contact and the OL never recovered.
Rookie safety Armani Watts was back at practice after missing the first two days with an ankle injury.
"He was back in today and got some work in," Chiefs coach Andy Reid said following practice. "We'll see how he does. Armani was a good college player, but we have to see [what he can do]. He needs reps and he has to be in there. If you're going to make this thing - this team - you have to get in and show it."
Kareem Hunt was still limited with a hamstring injury.
"We're easing him back in - he did some stuff early, then we just backed him off," Reid explained. "I just don't want to take any steps backwards on all of these guys coming off these injuries. He still got a lot of work in – some good conditioning work on the side."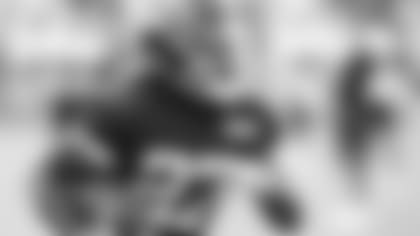 Linebacker Reggie Ragland also didn't practice once again.
"He's making progress – I'm not worried about him," Reid noted. "He's going to be fine."
The only new injury to come out of Saturday's practice was to running back Charcandrick West, who left early following a blow to the head.
"Charcandrick took a hit to the head," Reid said. "[Vice President of Sports Medicine and Performance] Rick [Burkholder] is evaluating him and we'll just see where he's at."
Cornerback Ashton Lampkin also didn't practice as he continues to recover from a knee injury suffered last year.