Kansas City Chiefs' offensive guard Laurent Duvernay-Tardif is a man of many talents.
He's been a steady member of Kansas City's offensive line in each of the past three seasons, checking in as Pro Football Focus' ninth-best right guard in 2017. He's graduating from medical school in his native Quebec this May, something he's been working towards for seven years.
And as of this February, he'll try his hand as a broadcaster.
Duvernay-Tardif is headed to the Winter Olympics in Pyeongchang, South Korea next month to cover the games for Radio Canada, the Canadian Broadcasting Corporation's French-language media arm.
It's something Duvernay-Tardif has been wanting to do for quite some time.
"It was my goal to go to (an Olympics). It was on my bucket list," Duvernay-Tardif told the National Post. "I pushed the idea and it was a good match. They liked the idea. I can combine talk about science and sports simultaneously."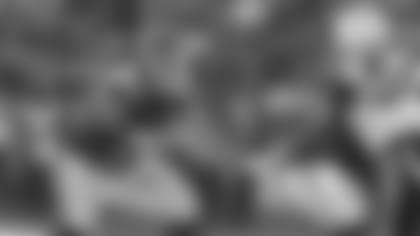 The third-year offensive lineman will cover a different sport each day, utilizing his varied background to offer a unique perspective.
"I'm going to do profiles of athletes, and use my experience in the medical field and as an athlete to promote the (trainers) behind the individual athletes that help to optimize performance," Duvernay-Tardif explained to the Toronto Sun.
It's yet another notch in the French-Canadian's seemingly ever-growing list of exploits.
"Going to the Olympics was my childhood dream as an athlete," Duvernay-Tardif told the Sun. "I realized I'd never go as an athlete, so I might as well take the opportunity to go there as a broadcaster."
Duvernay-Tardif's coverage of the festivities begins on February 9.