There were only a handful of people in the small coach's office in the back of the locker room.
It was the morning of a school day late in the spring of 2014, and Reggie Ragland—the former Bob Jones High School (AL) standout—returned to his alma mater to seek counsel from those who have known him since before he was the eighth grader playing Varsity basketball, or since before he was the five-star football recruit known by everyone living within a 50-mile radius.
Reggie wasn't a late-bloomer when it came to his athletic ability—he was always a step above his peers in that way, but in this moment, he wasn't in a good place.
He sat there in this small office, which can only be described as the quintessential high school football coach's office—featuring concrete floors and cement blocks for walls, which here were painted red and white to represent the school's mascot—the Patriots. There were a few work stations for the assistant coaches, plus a small couch, and a few lockers in the back.
He was headed into his junior year at the University of Alabama, and was, at the time, dealing with an amalgamation of adversities that were testing the resolve of a person who—from an outsider's perspective—had been the man his entire life and therefore shouldn't have any reason to doubt himself.
The guy who possessed an admittedly quiet but genuine and reserved soul had always been the rock for his family, friends, fellow classmates, and even his teachers, but in this moment, that same guy needed others to lean on and confide in.
Reggie had just recently lost his best friend in a car accident, found out that both his mother and father were dealing with serious health issues, and football, which was always one of his saving graces, wasn't the same escape it had been in the past. It became another 45-pound weight added to the bar on his back, and he was doubting whether or not Alabama football was a part of his future.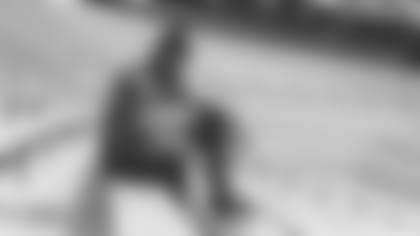 He hadn't been playing much in Tuscaloosa for the nation's top program—tallying just 25 tackles in his first two years combined, and he didn't understand his role or what he was being asked to do in their defense.
Reggie was tagged by those around him as a future professional athlete before he turned 14 years old, and now he was in jeopardy of being left behind by a program that brings in the country's best players and recruits in every year.
Consequently, when you add in the personal tragedy and family health issues he was dealing with that were out of his control—the pressure all came together and got to a place where he knew something had to change.
"I remember him sitting in the coaches' office and thinking he wasn't where he thought he should be at the time," Bryan Styles, Reggie's high school defensive coordinator at Bob Jones in Madison, Alabama, explained of that day. "This was his 'make or break,' and I feel like he was at that point of, 'I'm either fixing to come home or I'm fixing to grow up and decide I'm a man.'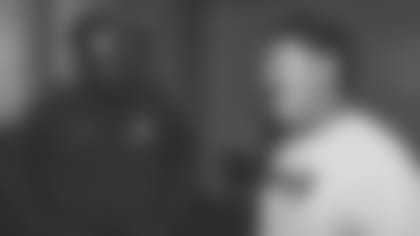 "I was worried," Styles, who remembered being in that office with a couple of Reggie's former teammates and some other coaches, added.
It's not hyperbole. This was a time in Reggie's life where his journey hit a fork in the road. It was up to him on which path he wanted to take.
"I was worried about myself because of all the stuff that was going on," Reggie explained. "That really messed with me a lot. I knew I had to go and do something—either put up or shut up."
In that moment, Reggie accepted his own challenge to dedicate himself solely to the game—nothing else mattered after that, and he soon began to demonstrate the same leadership traits the people of Madison had already come to know about him.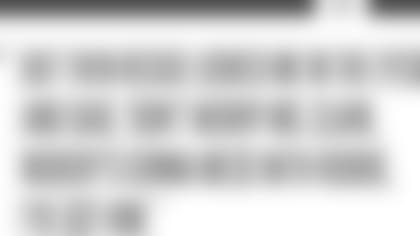 Robbie Clark didn't always have the easiest time in school. 
He was autistic, which meant he saw and learned things differently, and that didn't always jive well with his classmates. There was teasing, laughs at his expense, and plenty of teachable moments for the kids who didn't know what being on the "spectrum" meant.
Many of the lessons learned by Robbie's classmates over the years came at the hand of his friend—Reggie, who was never shy about letting the other kids know what he thought about their actions.
The two friends first met in the third grade at Challenger Elementary school before they eventually moved on to middle school together, and Reggie, who was always bigger than everyone else, looked out for his friend. 
At 10 years old, Reggie also already understood some emotional dynamics.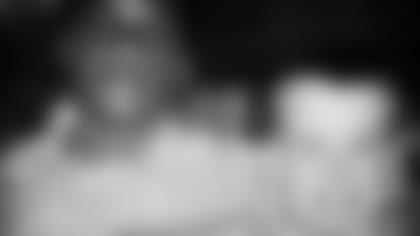 "The day the boys had their 5th grade graduation—we were talking about them going into middle school together, and of course being the parent of an autistic child, I was scared to death," Maggie Clark—Robbie's mother, recalled. "But then Reggie looked me in the eyes and said, 'Don't worry Ms. Clark, nobody's gonna mess with Robbie, I've got him.'
"Even today, Reggie doesn't remember saying those words," she added. "But I will never forget them or the comfort they brought me. Reggie will always be family to us."
Robbie ultimately wrote a book specifically for autistic kids to help them get through school.
In the book, In My Words: Stories of an Autistic Boy, Robbie shared several stories of situations in which he was picked on in school, and who was there to help him.
"After PE class, everyone was changing back into their clothes," he wrote. "I was trying to hurry up so I would not be late to class. I did not like being late…
One day, some boys were in the locker room when everyone was getting changed, and they took my clothes from me. They kept throwing them back and forth and wouldn't give them back. I tried to stop them. They were laughing at me. I got so furious and wanted to cry. They finally gave me my clothes back. I told the coaches about it, but a couple of days later, they did it again…
Other kids told me (later) that Devin (another friend) and my other friend Reggie made sure those boys didn't bother me again."
It was true. Those boys didn't bother Robbie anymore.
It was a cycle that happened with a number of kids over the years, and it only happened with each of them one time. They learned their lesson quickly.
When recently asked about their relationship, Reggie simply said "that's my dude" about Robbie and didn't go into any of the details of the times he had Robbie's back, or vice versa as Robbie always made sure Reggie was on top of his schoolwork as well.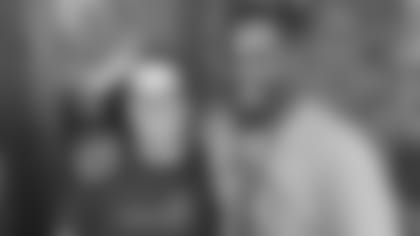 But it's a consistent thing about Reggie—he's not going to pat his own back about all the times he did something for a friend. He's not wired that way. 
"It's about right and wrong," he explained. "That's it. Be a good person. Believe in others and try and make the world a better place."
Reggie protecting and being a good friend to Robbie isn't the only example of him displaying leadership characteristics not normally seen of kids before they're teenagers. He was never afraid to speak his mind and stand up for anyone who needed it, and that carried on in high school. 
It helped that everyone knew Reggie. He was the best athlete in the area and everyone knew him, and he had a certain standing amongst his peers because of that. He could affect the dynamic of any room he was in at any given moment.
Reggie's graduating class at Bob Jones, which was one of the bigger schools in the area, wasn't the easiest to teach. They had plenty of issues with kids getting suspended and causing other various problems.
Reggie sought to be a positive influence with the standing he possessed as an athlete, and it was noticed and appreciated by his teachers.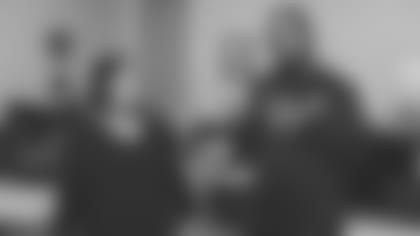 "If somebody had a joke, he might look up but he wouldn't laugh, and I think the other student's respected that," Demarius Anderson, Reggie's Algebra teacher his freshman year, explained. "I feel like his class got better—the behavior was better as a result of how Reggie carried himself.
"I really feel like he helped me…it was like I had a bodyguard."
Reggie may have been a natural athlete, but he wasn't a natural when it came to math, although he did earn the "Most Improved Student" Award out of a class of more than 500 students. He had raised his grade from a D to an A. 
Mrs. Anderson stayed in touch with Reggie after he graduated, and she clearly remembered one visit he made to the school in March after his last year at Alabama. 
It was right in the middle of all of the workouts he was doing to try and impress teams leading up to the NFL Draft that year. He was getting ready for his Pro Day and all of the team visits he had—basically the biggest interviews of his life. 
She was having problems with her class and confided in Reggie that she had a standing offer to leave education after 13 years to return to an old job with a telecom company. 
She was going to take that job on Friday. Reggie came to the school on Monday.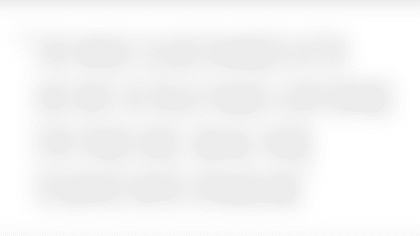 He came in and spoke with her students, took the time to meet and talk with them individually—explaining the importance of education and why it mattered in the bigger picture that's often lost among teens who are constantly thinking of only the here and now. 
For the kids, this message was coming from a legendary alum who was on the verge of being drafted to the NFL just months after winning a National Championship at Alabama, and one who was named the SEC's Defensive Player of the Year that season. He had the status and the aura for those kids to hang on every word he said.
"That was everything to me," Mrs. Anderson explained. "The whole class changed after his visit. He really made a difference for those kids. I mean, those students were struggling."
Mrs. Anderson decided to stay in education that day after she was reminded by Reggie of the impact education has on the kids' lives she's working with every day. 
Another one of his teachers, Mrs. Roberts, who teaches English and is still very close with Reggie, explained that over the years she's had a lot of the football players in her classes at Bob Jones, and she still does, and if she sees one that needs help or is really struggling, she knows exactly what to do.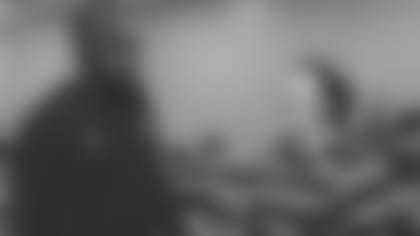 "Any time I see a kid like that—in that position—I text Reggie because he's immediately on it," she explained. "Reggie was one of those kids that never got involved in all that stuff—the drugs and alcohol, and he's so good now about stepping up and mentoring these young kids and getting them on the right path."
Mrs. Roberts also remembered not only how crazy Reggie's graduating class was, but how his presence around them always seemed to help her out.
"It was kind of insanity in there," she recalled. "But [Reggie] would always set the tone for how to respond and how to act. When he spoke, people listened. He wasn't overly talkative or loud or anything like that, but if he had something to say, people stopped and they listened. 
"He could just command a room with little effort."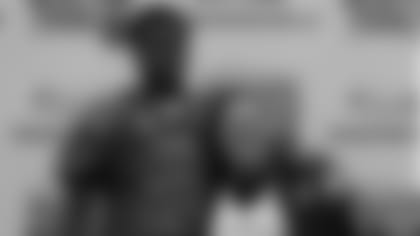 In all of her years of teaching, Mrs. Roberts said she's never had anyone else who could do that.
"Nobody has ever had his maturity or his ability to lead a group and command that kind of respect," she added. "Nobody has even come close to that, honestly."
On the football field, Reggie was the kind of player who doesn't come around often as well. 
Kevin Rose, who is the head football coach at Bob Jones, recalled one particular game Reggie had against Decatur his sophomore year. 
To him, it stood out above the rest.
Bob Jones hadn't beaten Decatur—a local rival—in 14 years, and they were facing a key fourth-and-4 late in the game, which was close at the time. 
"They're like what do you want to do here? And I'm like, 'Just throw it to Reggie,'" Rose laughed. "We ran a Y-Cross and [Reggie, who also played tight end] caught it and ran about 45 yards down the field to inside the five-yard line, and we ended up scoring and went on to win the game."
Since that day, Bob Jones has won eight-straight over Decatur.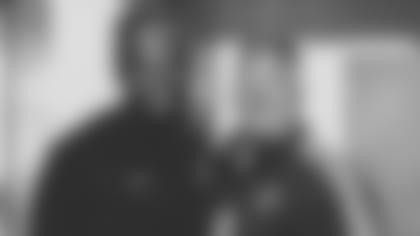 During Reggie's three years (2009-11) as an All-State outside linebacker, Bob Jones amassed a record of 27-5.
In the previous nine years before that, they had just two winning seasons.
Rose credits a lot of their success—even to this day—to Reggie's leadership and character. He was the guy who showed up early, held his peers accountable, and never made anyone feel inferior.
"For you to be a great team, your best player has to be that guy," Rose explained of Reggie, who he explained never said anything but 'Yes, sir. No, sir,' to him during those days. "We're still feeding off what he did here because he helped us take our program from a very mediocre 5-5 one, to one of the best in the state year in year out for the last ten years.
"I think he's always been extremely humble, and to receive the national attention he's gotten since he was 12 or 13 years old and remain that way—it's special," Rose added. "It wasn't unusual for us to come in at 7-7:15 in the morning and Reggie was in there sweeping the locker room.
"Nobody asked him to do it, but he was there and it needed to be swept, so he swept it up. I think that says a lot about him."
Reggie recently held a free football camp for hundreds of kids who live in the area.
"He's not some far away character that you just see play on TV," Rose explained. "Reggie is in our locker room, our weight room, on our field and in our community. When he gets off time, he comes here. He's not in the Bahamas. He's at Bob Jones High School."
That school is part of Reggie's foundation—almost a defining character in his journey.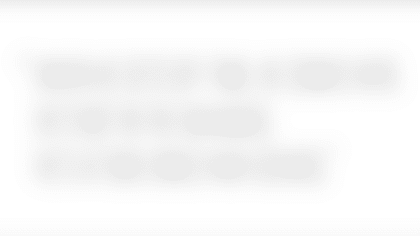 Another one of those defining characters is his best friend Dez, who always made sure Reggie was on the right path, particularly when anyone was tempting him to go the other direction. There was always a lot of attention on Reggie, so Dez was always busy. 
"I'll never forget the first time I met Dez," Reggie, who showed up to high school a week late because he was at an AAU basketball tournament in Orlando, laughed. "He walked up on me and said, 'Man, I don't like you.'"
"I'm like, 'Man, what do you mean?'" Reggie, who was taken aback, responded.
"Because you big as hell," Dez laughed. 
It was the start of a friendship that helped guide Reggie through years of notoriety, accolades and temptations that could have otherwise put his journey on a different path. 
"After that we just got real cool, and I got real close with his family," Reggie noted.
Even if Dez wasn't always doing the right things, he never wanted the same for Reggie.
"He'd always tell me, 'If anyone has a chance of making it, you've got that chance," Reggie said, explaining Dez's point of why Reggie shouldn't be hanging around him at certain times. 
"Ever since then, I knew he was a real friend of mine," Reggie noted.
Dez played football, too. He wore No. 9 while Reggie wore No. 19. They were a pair—always together.
"Dez was the glue of that football team," Rose explained. "He wasn't the best football player on the team, matter of fact we probably made some packages to make sure we could get him on the field, but he was the glue that held everybody together. 
"He and Reggie just had an outstanding relationship."
That relationship continued on after Reggie left for Alabama as a five-star player with a character and work ethic that should have made for an immediate impact in Tuscaloosa, but he'd soon learn it wasn't going to be that easy.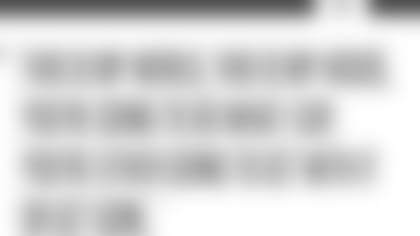 The first two years at Alabama weren't exactly what Reggie had expected. He had played only sparingly—amassing just 25 total tackles over that time, which was tough for a player who had always been the best player on whatever team he was on. 
There were zero issues with his work ethic, character, or ability. He had quickly made the switch from outside linebacker to inside, per the request of Alabama head coach Nick Saban.
It just hadn't clicked for Reggie yet.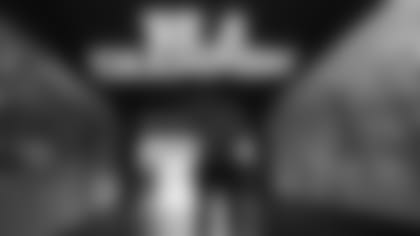 "It's the first thing Coach Saban tells everyone, especially the freshman," Reggie recalled. "All those stars you got, excuse my language, but that s**t is gone. Like, this is my world, this is my house, you're going to do what I say. You're either going to get with it or get gone."
That kind of approach was exactly what Reggie needed, but it took time to get there.
"I think it's pretty typical when guys come in that they have sort of this one set of standards that are created and set by external factors, which are expectations," Saban, who has guided Alabama to six National Championships and won two National Coach of the Year Awards, explained. "They don't really understand fully what it takes to be a great college player, but they have those expectations of what they want to accomplish.
"I think in their first two years, and sometimes longer, it takes guys a little more time to realize what they need to do to be a good player."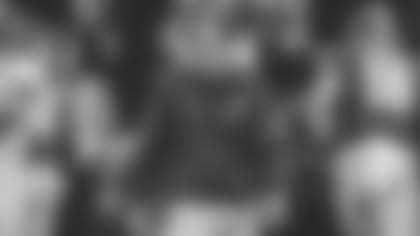 "He's going to put you in the perfect position to be successful on the field and off the field," Reggie explained of playing for Saban. "The guys who understand that early are the ones who are very successful. Like a Julio Jones, Mark Ingram, Amari Cooper, or Landon Collins, a bunch of those guys, they all knew that. It took me a little bit longer to understand that because I get frustrated really fast."
Early in his career, Reggie studied and knew what to do, but when he got on the field, his mind would go blank and it frustrated him.
Those mistakes led to other players, who were also five-star or highly-recruited players—guys like C.J. Mosely, Nico Johnson and Trey Depriest, getting on the field ahead of Reggie early in his career.
"If I was [Saban], I wouldn't have believed in me either because off the field I was doing the right thing, but on the field, I wasn't accountable and I wasn't up to the standard he wanted," Reggie added.
"I think in his first two years at Alabama he probably considered doing something else," Rose explained of watching his former standout go through such a tough time early at Alabama. "Life is difficult and we all wish we could wake up and it's 72 degrees and you're walking downhill with the wind at your back, but we know that's not true—there's an obstacle every day. 
"I think after two years, he was kind of not knowing what he was going to do."
The problems soon hit home, too.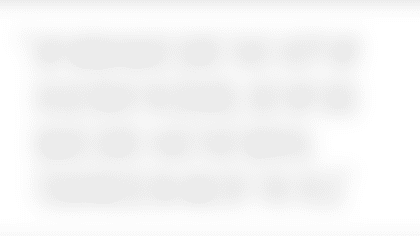 Around that same time, Reggie found out his mother, Ann White, was a diabetic, and that his father, Reggie Ragland, Sr., had suffered a stroke. 
His mother was the rock of the family—the one who always preached that if he was going to start something, he was also going to finish it. 
"My mom made sure that I kept my head right in school," Reggie explained, "but my dad made sure I had that mental toughness on and off the field."
Reggie's father helped instill the passion and drive for whatever Reggie was going to end up doing in life. 
His dad was the one to always keep him grounded, going through the mistakes Reggie made in the game that night back in high school, while everyone else was busy singing his praises.
"My dad was always being hard on me and making sure that people were never going to give me nothing in life, basically," Reggie noted. "He always meant well. Me and him bump heads like that all the time, but that's my dog though. I love that man."
Reggie remembered one day when he was seven years old that his father took him out to work with him. His dad had worked as a laborer—doing whatever he could, whether it was painting houses, cutting grass, or whatever—to support his family.
"He was like, 'Man, do you want to do this type of work or do you want to be able to do what you want to do?" Reggie recalled of the conversation with his dad that day, which has stuck with him. 
Now, two of the most influential people in Reggie's life were struggling with their health and he was a few hours away at college—also struggling. And all of this came after being destined for greatness since he was a kid by those who were now wondering what had happened. 
Reggie received a phone call the day before the LSU game his Sophomore year that changed everything.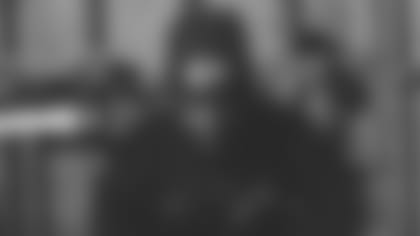 "My cousin called me and was like, 'Hey, have you heard about Dez? He got in a car wreck and died.'"
Reggie's best friend—the one who had been real with him from the day they first met and who had always gone out of his way to make sure Reggie was on the right path—even if he, himself, wasn't—was now gone. 
"I'll never forget I had a test that day, too," Reggie, whose tone went from cheery and playful to dark and reflective immediately, explained. "Everything in my room, I just threw it against the wall, broke my door, punched a hole in it, then went and took the test, left, and then just really sat in silence for a long period of time.
"That was really my friend. I could truly say that man was a friend of mine."
For Reggie, the adversities were piling up.
"It was crazy because like a year before, I had another real close friend of mine who also died in car wreck," Reggie noted. "That was the day of the Tennessee game. I mean, losing two people I grew up with and that I was actually close with, it really hurt me."
It was a lot to deal with. 
"All of it can either make me or break me," he recalled telling himself.
Between the struggles his mother and father were going through health-wise, the personal loss of his best friend, and the fact that football wasn't going well, Reggie needed help, and he knew where to go to find his answers—the same place he had always gone.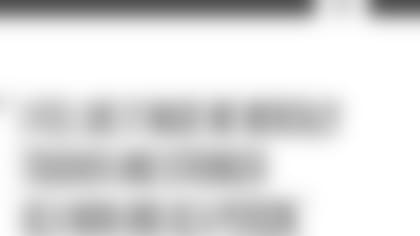 Reggie sat in that coach's office at Bob Jones for a few hours, talking out his goals, plans, and how he was going to change his approach to everything.
Those who were around him that day were worried because they'd never seen this side of him, but they also knew the character and work ethic of the person they were dealing with. He had always been there for others and now it was their turn to be there for him.
Reggie's mother and father told him they were going to be alright and that they wanted him to concentrate on football, as did his godmother, Roslyn Barbee, who is another instrumental figure in his story. He often stays at her house when he's back home. He says it's quiet there and allows him to relax, at least when he's not playing with his six-year old niece over there.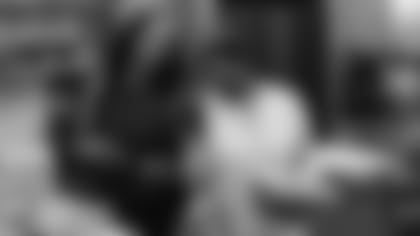 During this transition in Reggie's life, he grew closer to his faith and shut out most-everyone who wasn't directly involved with helping him achieve his football goals. He became singular-focused on being the player he was destined to become.
"I locked myself away from everyone," he explained.
Then, it just clicked for him. He decided to step back and "just play football." He credits former Alabama linebackers coach Kevin Steele for helping him flip that switch. Steele is now the defensive coordinator at Auburn.
Reggie used everything he had gone through over the previous year for motivation.
"I feel like it made me mentally tougher and stronger as a man and as a person," Reggie explained. "I'm not happy at all that happened, but I'm glad I went through it to make me even better man and better person to really understand values of life and loving people, and since that happened, I'm loving people even more now.
"My mom didn't ever drop the rope, my dad ain't drop the rope, and God ain't never dropped the rope on me," Reggie explained using a motto they used one year at Alabama. "He brought me this far and not to let me go. I'm a firm believer in that and I'm going to keep going—always going to keep going."
It didn't take long after that attitude change that Reggie saw a difference in his role on the Alabama defense, and he naturally became more assertive.
"It wasn't two weeks later from when he went back to practice that I started hearing stories about how well he was doing," Rose explained. "And from the moment he stepped back on Alabama's campus that year, he was the starting linebacker."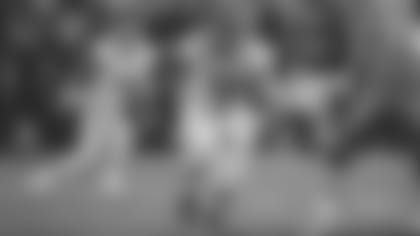 Reggie started 13 games for Alabama as a junior and finished with 93 tackles (10.5 for loss). He was becoming the player everyone had always expected him to be.
He returned to Alabama for his senior year and passed on the NFL because, for one, he promised his mother he'd get a degree, which he accomplished as he graduated with a degree in Consumer Affairs. He was also a finalist for the Senior CLASS Award, which honors student-athletes who make a difference on and off the field. He was a part of Alabama's leadership council and dedicated more than 50 hours of his time to community service—visiting hospitals, churches, and schools.
But he also returned for his final year because he had to leave the last game of his junior season with a concussion, and he didn't want that to be the last memory he had of playing in college.
Alabama's head strength and conditioning coach Scott Cochran remembers the day Reggie first started running with the first-team defense as a junior. He said it was the first time he really noticed a change in him, and the leadership everyone who had ever known Reggie knew about really began to manifest itself. "He took the team over one time," Cochran explained of one summer conditioning session heading into Reggie's senior year. "I literally could have just walked off the field because in the summertime—it's the players and the strength coaches—there's no other coaches around during that time. It's just us.
"We run together as a group and he didn't like one of the reps," Cochran explained. "He didn't like the 110's we were running. It was like the fourth or fifth rep and he yelled, 'Start it over.'
"And I'm like, 'Huh? So, we're going to run 16 of these and you want to start over after 5? The bigs might kill you,'" Cochran recalled saying to Reggie that day.
"I'm a big too though, so let's go," Reggie answered.
"We started over, and that's when I said, 'OK, we're good. You got it. It's your team," Cochran recalled.
Cochran added that it's rare for a player—even at Alabama—to ever do anything like that, and that Reggie had never been on a team with someone who had done that before.
"That was all him on his own," Cochran noted.
That's the same year Alabama ultimately won one of their 17 National Championships in the program's rich and storied history. That's also the year Reggie was named the SEC's Defensive Player of the Year and a consensus First-Team All-American.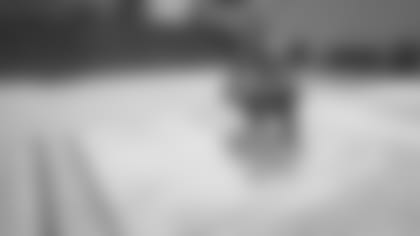 "If the player isn't taking over than the coach has to, and if the coach has to then he has more investment in the team than the players do," Cochran added of Reggie's leadership and what it meant that day, and all of the other days he had done similar things. "It's not a jerk coming off, it's a humble guy who wants to win and he's going to do whatever it takes to get there, and you just have to give him permission.
"You have to give him permission to take the team over."
Reggie got permission, and he succeeded with that responsibility—both on and off the field.
He won the local media's "good guy award," which is given to the player who was voted the best and most-friendly by the beat writers who cover the team on a daily basis.
"He always came up with a big smile on his face," Charlie Potter, who works for 247 Sports and covers the Alabama football program, explained of Reggie. "He always asked how everyone was doing and it seemed genuine—a lot of that can seem forced or fake, but Reggie always seemed like a guy who really cared about other people."
"I tried to be real and be the same towards everybody," Reggie said.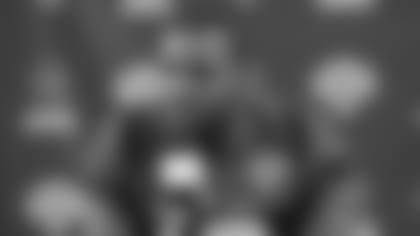 "He's going to keep it real with you," Cochran added. "I don't think he tries to put on a front or a fake, which is hard these days with that generation you'd think that that's the first thing they're going to do, but he was very genuine in everything he did."
Saban—the guy at the forefront of Reggie's football makeover—couldn't have been happier to watch the development over the years of someone who became one the best players to ever go through the program, which is the most-dominant one in the history of college football.
"He was the signal-caller on defense, so everyone looked to him for direction," Saban explained. "Not only in what we were going to play, but how we were going to play it. I think he was really a good leader for us, he cared about his teammates. He always set a good example. He was somebody that other people could emulate, and I think it showed in not only how he performed, but how the players around him performed.
"I think he represents the epitome of what we'd love every player to be—not only for when they're a player here, but also when they leave here. They want to come back and they want to be a part of it."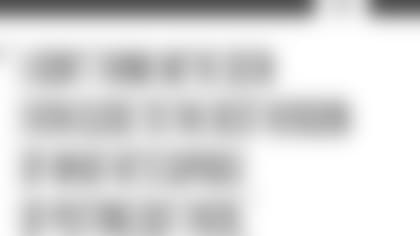 Reggie left college on a high note. He had accomplished everything he wanted to after a rough couple of years to begin his time in Tuscaloosa. 
And heading into the NFL Draft that spring, he was considered the top middle linebacker available by most experts, and the majority of people had him mocked in the middle-to-late first round.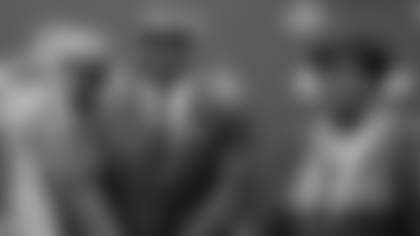 Then just a few hours before the draft, there was a leaked report that claimed Reggie had an "enlarged aorta," and everything he had worked for was put into flux. Teams had to go back and re-check their medical evaluations of him at the 11th hour, and some, reportedly, pushed him down their boards after that.
Reggie has his suspicions on where the report came from, but doesn't know, or won't say, for sure.
Ultimately, he fell to the Buffalo Bills in the second round and was taken with the No. 41 overall pick.
Then, soon after arriving in Buffalo, there was another setback.
During training camp, Reggie suffered a torn ACL before he ever even took the field for a game. It cost him his entire rookie season.
A year later, the Bills decided Reggie was expendable before he was even back to 100 percent, and that was to the tune of a future mid-round pick from the Chiefs. It was one of the first moves made by then-new Chiefs' general manger Brett Veach.
"He came right in the midst of the whole thing, so you have no real foundation, no background in the system," Chiefs' defensive coordinator Bob Sutton explained of Reggie joining the team at the end of the preseason. "He was also coming off the injury, so there was a lot going on when he got here. I think credit goes to him and (inside linebackers' coach) Mark DeLeone, who worked with him on the side outside of practice time, to bring him along."
Reggie didn't see any action for the Chiefs' defense for the first three games last year, but steadily saw an increase in playing time—leading to a career-high of 47 snaps played in Week 7 against the New York Giants.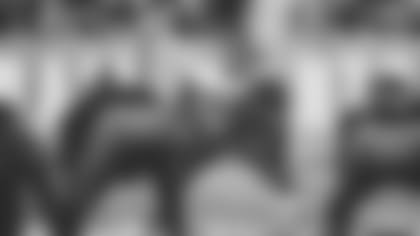 That's where it all started.
Reggie ended up starting the final 10 games of the season for the Chiefs' defense and finished with 44 total tackles, including a dominant performance against his former team—the Buffalo Bills—in Week 12. He finished that game with a season-high eight tackles and helped hold Bills' running back LeSean McCoy—one of the league's top players and who finished fourth in the league in rushing—to just 49 yards on 22 carries.
"Last year was only a little taste of what I can do," Reggie smiled. "I appreciate the Chiefs giving me the opportunity to come back out and play football and do what I love to do."
This offseason, which is the first healthy one of his NFL career, Reggie has gotten himself into the best shape of his life, and that's not just coming from Reggie, but from the guy who has been training Reggie since he was a freshman in high school.
Andy McCloy, who owns BCI Performance and Fitness in Madison and has trained several current and former NFL players, probably knows more about Reggie the athlete than anyone out there.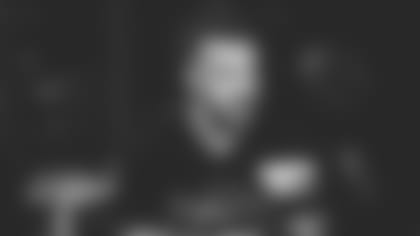 "From the minute I first met him, there was just kind of this aura around him," McCloy, who had pictures of Reggie from high school on the wall of the entry way of his gym, explained. "His abilities were always significantly different than his peers—call it God's plan, call it destiny—something along those lines, but I think his potential is limitless.
"I don't think we've seen even close to the best version of what he's capable of putting out there. He's a next-level type of guy and I just think as he learns how to be a pro, gets integrated more in the Kansas City system, we're going to see more and more of that come out."
McCloy, who also trained Dez when he and Reggie were together in school, saw what happened when tragedy struck that group of friends.
"That hurt a lot of people and there were a lot of people who went the wrong direction because of that, but Reggie stood tall and carried on and I think it's been a huge motivator and driver for him over the years," he said.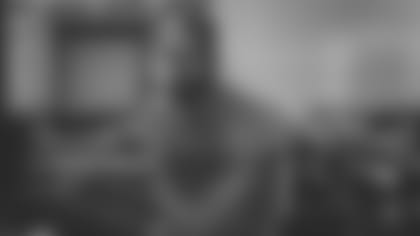 "I think about Dez all the time. All the time," Reggie added. "Any time I ride to go over and workout with Andy in the morning, I pass the graveyard and I always look and see Dez's tombstone. I visited it for the first time in like two years a couple of months ago because it's just hard going out there.
"I just knew it was time to go out there. I'm always talking to him, thinking about him, but I needed to go out there and see him. But it's tough, man. It's very tough."
Dez was one of the first people to not just believe that Reggie would find himself in the position he's in today—because most people saw him as a future professional athlete, whether that was fair or not. But Dez was the one who was actively shielding Reggie away from things that could have jeopardized the course of this seemingly destined path. He was that friend.
"I think he'd be proud of me," Reggie noted. "I think he would."
Reggie, who began at Alabama wearing No. 18, decided to make the change to No. 19—the same number he wore in high school, to honor his friend, who had worn No. 9 when they played together.
"My thinking is if I always have a "9" on my jersey—he's always going to be there with me," Reggie, who chose to wear the No. 59 with the Chiefs, explained.
After finally seeing some NFL action last season, Reggie now heads into his second year with even more to prove—for his family, his fallen friends, his teammates, and for those who have always believed in him.
He's finally healthy and had an entire offseason to get stronger and faster, and he's ready to take the next step as a playmaker and as another leader for the Chiefs' defense, which isn't short in that area.
This offseason, when the Chiefs signed free agent linebacker Anthony Hitchens to start alongside Reggie, the first person Hitchens heard from was Reggie.
They quickly developed a bond—hanging out at baseball games and spending time together away from the facility.
"Those two are going to set the tone for our entire defense," Chiefs' general manager Brett Veach noted at a press conference earlier this offseason.
Then, when the Chiefs took Ole Miss' Breeland Speaks with their first pick of the NFL Draft this year, Reggie immediately reached out and welcomed him to the team. He did that with several of the rookies and other new additions to the team as well.
"One thing about a leader—you've got to know your personnel," Reggie explained. "I'm always talking to people because I just try to understand everybody because I want this thing to go great. I want everybody to be successful because if I'm successful and he's successful, that means the whole team is going to be successful."
The Chiefs' defense is filled with leaders at every level, and the voice of another guy in that room who has demonstrated elite leadership qualities throughout his entire life is only a good thing.
Simply stated: Reggie personifies leadership.
He spent his childhood sticking up for people like Robbie Clark—then going as far to assure Robbie's mother that she didn't need to worry about her autistic son going to middle school because Reggie, who was still only 11 years old at the time, would take care of him.
He helped teachers like Mrs. Roberts and Mrs. Anderson control classes full of students who had a history of behavioral issues. He'd sweep the locker room before school as a five-star recruit and one of the top high school players in the country—not because he was asked to, but simply because it was needed.
In college, he demanded the best football players in the country start a summer conditioning session over one day in the heat because "it wasn't good enough."
Basically, that's the journey of Reggie Ragland. It's a documented trail of humble leadership, earned success through adversity, and determination.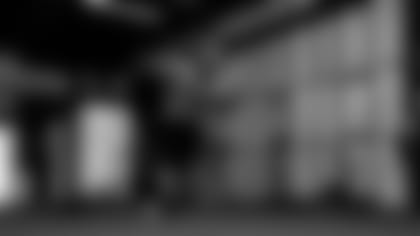 He's been challenged and he's overcome. He's never bought into the hype or let success change him—even when he had every reason to.
He's everything you want in a football player, a member of your community, and a face of your franchise.
And based on his story, the best is still yet to come.
"One thing I've always tried to do is be great by people because you never know who you're going to need in life," Reggie, who is beginning a foundation to help disadvantaged people, explained. "I've always tried to be the best person I can be towards people, and I want to keep being a good role model on and off the field—giving people chances, giving them a senseof hope."
While a lot of fans might see Reggie Ragland as a reason for hope for the Chiefs' defense next season, the people of Madison, Alabama and Bob Jones High School see a lot more than that. They see the example of what you're supposed to aspire to become.
They have the answer because they know the man and they know the story.
And now the rest of us do, too.
A look into the life of Chiefs LB Reggie Ragland