The 2022 NFL Draft is less than two months away, and with the annual Scouting Combine now in the books, the hype and excitement surrounding this year's event is about to heat up as draft weekend inches closer by the day.
Over the next several weeks, we're going to take a look at some position groups in this year's class while examining a handful of names to know. We examined wide receivers earlier this week, and we'll continue with defensive tackles.
Chiefs' Defensive Tackles Under Contract for the 2022 Season: Chris Jones, Tershawn Wharton, Khalen Saunders, Lorenzo Neal, Darius Stills and Cortez Broughton.
Five Names to Know
Depending on where you look, there are a handful of prospects at defensive tackle who could be selected within the first three rounds. Here's a look at several of those players, including where they currently rank among their peers according to the pundits.
Devonte Wyatt – University of Georgia
Measurables: 6-foot-3, 315 pounds
Snapshot: An explosive and versatile player, Wyatt found success against the run and as a pass-rusher in 2021. In fact, among all draft-eligible interior defenders, Wyatt earned the best overall Pro Football Focus grade of any of them last season. He racked up 26 pressures on the year as Georgia went on to win the National Championship.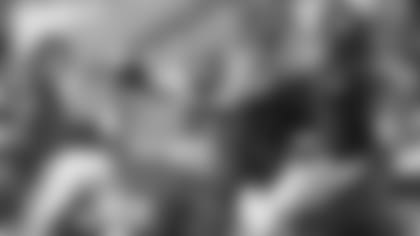 PFF Analysis: "Wyatt's a versatile defensive tackle capable of lining up anywhere between the tackles. He's at his best when he can put that first step to good use, but his game can still fit into any scheme."
PFF Comparison: Larry Ogunjobi
Jeremiah's Analysis: "Wyatt is a thick/square defensive tackle with excellent quickness. He flashes some big-time ability as a pass rusher, getting off the ball with nice burst and leverage. He has collected pressures/sacks with quick arm-overs, nifty spins and power. He is really dynamic when he changes directions, crossing the face of his opponent. His stats don't jump off the page, but that was more the result of all the talent around him on Georgia's defense. Against the run, he keeps a low pad level and controls the point of attack. He has excellent range. Wyatt has tremendous upside and could emerge as the top interior lineman in this class."
Post-Combine ESPN Analysis: "My No. 1 defensive tackle prospect, Wyatt was expected to leave his mark on the combine -- and he did just that. Weighing in at 304 pounds, Wyatt turned in 4.77-second run in the 40-yard dash. That was good enough that he ran only once," wrote ESPN analyst Matt Miller. "While often overshadowed by the hulking Jordan Davis, Wyatt projects as a day one starter as a 3-technique interior pass-rusher. The value of that position plus Wyatt's overall talent make him a strong candidate to still be the first defensive tackle drafted."
Jordan Davis – University of Georgia
Measurables: 6-foot-6, 340 pounds
Snapshot: A mountain of a human, Davis was a beast against the run in college. According to PFF, he recorded 22 defensive stops last season without a single miss. He's also coming off an impressive Combine, showing off incredible speed and agility for a man his size.
PFF Analysis: "You won't find many human beings with a frame like Davis', and there may not be any others that size who can range down the line of scrimmage the way he can. He's a unique specimen in the course of human history. Plop Davis down in the A-gap on first and second down and watch your run defense improve. He's a pure nose tackle who hold the point and also make plays."
PFF Comparison: John Henderson + 30 Pounds
Jeremiah's Analysis: "Davis is an enormous defensive tackle prospect with surprising quickness and athleticism. As a pass rusher, he's primarily a pocket-collapse player rather than a polished technician. He's able to bend, latch on and walk opposing linemen right back to the quarterback. He flashes quick hands, and I believe he has upside to develop into more of a threat. He is at his best versus the run. He is immovable inside, locks out blocks and eliminates space for runners. He has outstanding block recognition, handles double teams and possesses surprising range. He makes plays down the field, which is incredible to see at his size. Not every team will value his skill set, but I think he can be a dominant force in the right scheme."
Post-Combine ESPN Analysis: "At 6-foot-6 and 341 pounds, Davis ran an eye-popping 4.78-second 40-yard dash. That's an unheard-of number for a player of his size. He's a massive human being who has unique movement skills at that size," wrote ESPN analyst Jordan Reid. "Davis' impact didn't always show up in the box score, but he did a lot of things that went unseen. The label of being a two-down player was hanging over Davis' résumé, but he has the potential to change the run defense of a team from day one. He also can push the pocket when allowed to operate in between the A-gaps."
Logan Hall – University of Houston
Measurables: 6-foot-6, 260 pounds
Snapshot: Hall is intriguing because of his unique length for the position. He looks like an edge rusher, but the Cougars deployed him on the inside with considerable success. He racked up seven sacks in 2021, often dominating guards with his length and explosiveness.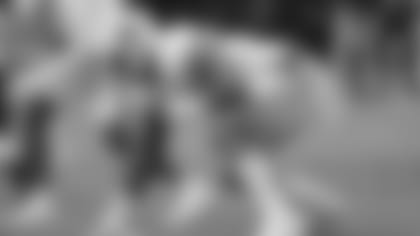 PFF Analysis: "Hall wins by being a guard's worst nightmare. Guards, even at the NFL level, don't often see his combination of length and explosiveness. That causes a lot of problems when he can consistently get into their pads."
PFF Comparison: Malik McDowell
Jeremiah's Analysis: "Hall is a long, rangy defensive tackle with room to add weight. As a pass rusher, he comes off the ball a little too high, but he's incredibly quick and has an assortment of maneuvers to generate pressure. He has a violent club/swim move, a rip move and pure power. He also has an explosive counter move, showcasing his agility. Against the run, he can get skinny to slip blocks and make plays in the backfield. He has big-time burst and lateral range. However, he does struggle versus double teams. He's too high and can be uprooted. He plays with excellent effort, though. I think he might benefit from a move to the perimeter, keeping him away from the noise/chaos inside. He reminds me of Marcus Davenport coming out of college."
Perrion Winfrey – University of Oklahoma
Measurables: 6-foot-4, 292 pounds
Snapshot: Winfrey is a long, athletic prospect who possesses a tremendous first step and plays with a ton of energy. He was the MVP of the Senior Bowl last month and has the potential to grow into an effective interior pass-rusher at the next level.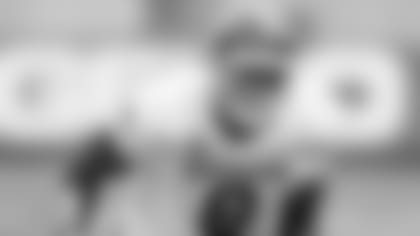 PFF Analysis: "Winfrey's grade was done no favors by him lining up at pure nose tackle more than he should have. He's a 3-4-5 technique at the NFL level, preferably in a scheme that covets penetrators/havoc creators."
PFF Comparison: Trysten Hill
Jeremiah's Analysis: "Winfrey is a long, athletic interior lineman who plays the game with passion and energy. He is a tough evaluation because of the scheme at Oklahoma. There is a lot of slanting and lateral movement. That results in some penetration and disruption, but it also gets him washed out of a lot of plays. His pad level is too high, but he has the foot quickness to beat blockers and he flashes some power in his hands. He was much more impressive at the Reese's Senior Bowl. Winfrey was allowed to work up the field and he was pretty dominant, bringing home the game MVP award. In the run game, he has the length to stack and control single blocks, but he needs to improve his awareness versus angle blocks and double teams. Overall, Winfrey isn't a finished product but he has Pro Bowl potential."
DeMarvin Leal – Texas A&M University
Measurables: 6-foot-4, 290 pounds
Snapshot: Another athletic player, Leal played all over the Aggies' defensive line in college. In fact, he was utilized off the edge more than he was used inside, although the experts project that he may be more effective as an interior defender in the NFL. Leal is a physically gifted player who tallied nine sacks in 2021.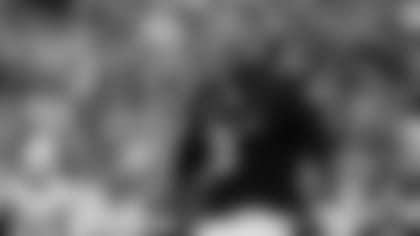 PFF Analysis: "Ideally, he's a 3-technique at the next level. That's where his body type and athletic tools profile best. It also wasn't his primary position at Texas A&M, making him a murky projection."
PFF Comparison: More Explosive Jihad Ward
Jeremiah's Analysis: "Leal is an athletic defensive lineman who posted solid production during his career at Texas A&M. He moved up and down the line of scrimmage in the Aggies' scheme, but he's at his best when he's aligned inside. As a pass rusher, he has a quick first step and uses a swim move to create pressure. He doesn't generate consistent push with his bull rush because he plays too upright. Leal flashes quick change of direction to cross the face of his opponent when he catches him leaning. Against the run, he can penetrate with quickness, but there are times when he's too high and gets flat-backed at the point of attack (SEE: Alabama and Mississippi State games). Generally speaking, Leal has a lot of ability, but he needs to lower his pad level and play with more strength."